She's our biggest make-up muse, so to celebrate Kim Kardashian's 35th birthday we've rounded up some of the reality star's best beauty triumphs since she first burst onto our TV screens in 2007.
From gilded lids and seamlessly contoured cheekbones to bleach blonde tresses and winged liner so sharp it could kill - prepare for a whole 'lotta beauty inspiration!
That time she went BLEACH BLONDE.
We're used to seeing
Kim Kardashian
with raven tresses, so when she stepped out at Lanvin's Paris Fashion Week show as a newly transformed blonde last year we scrambled for our inhaler. After hitting the bottle (of hair dye, people, hair dye) a second time to take the tone to platinum, Kim then decided that she wasn't having as much fun as a blonde and went back to brunette two weeks later.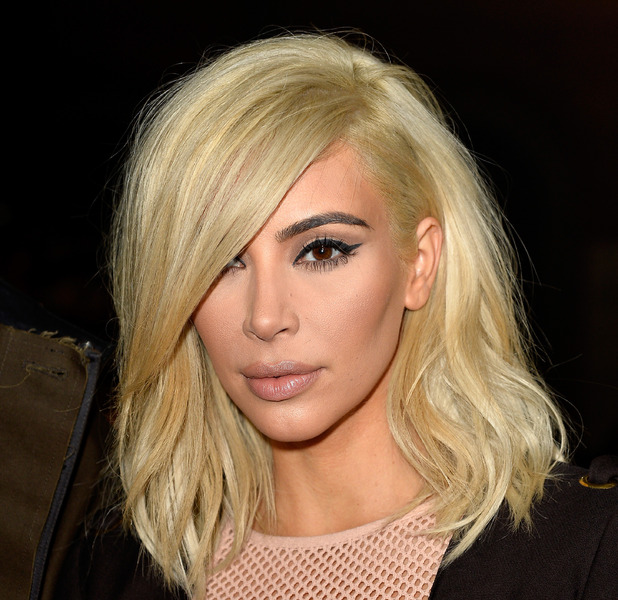 That time she pared it right back.
Nowadays, it's rumoured that Kimmy's make-up regime takes a breathtaking FOUR hours - yep, you read that correctly. So we're throwing it back to a time when Kim looked just as beautiful, sans the heavily contoured complexion. This snap from the 2010 Fifi Awards shows her looking a little more pared back but she couldn't bear to eschew her wispy lashes and a touch of gloss. Standard, right?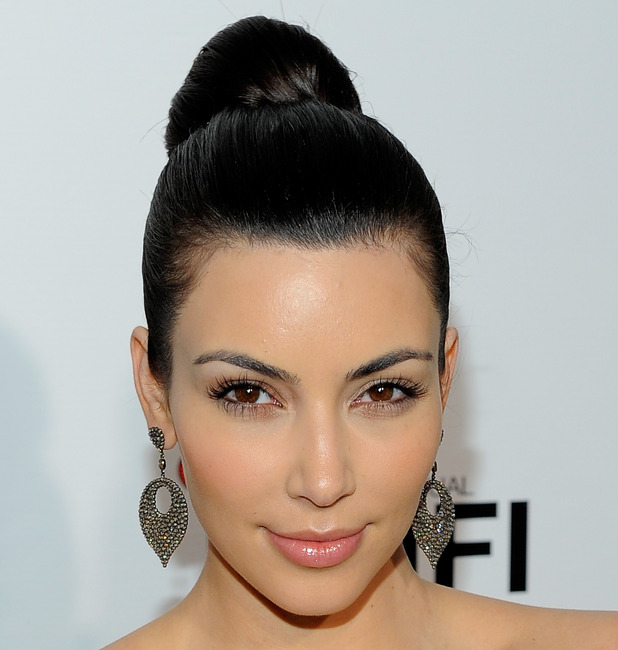 That time she channelled Elizabeth Taylor in Cleopatra.
Kim has starred in a plethora of photo-shoots during her time as a reality superstar but these decadent, Cleopatra-inspired pictures for The Violet Files were beyond stunning. In the snaps, Kim's infamous power brows were adorned with thick gold glitter and she absolutely aced the geometric eyeliner trend. Only she could pull it off!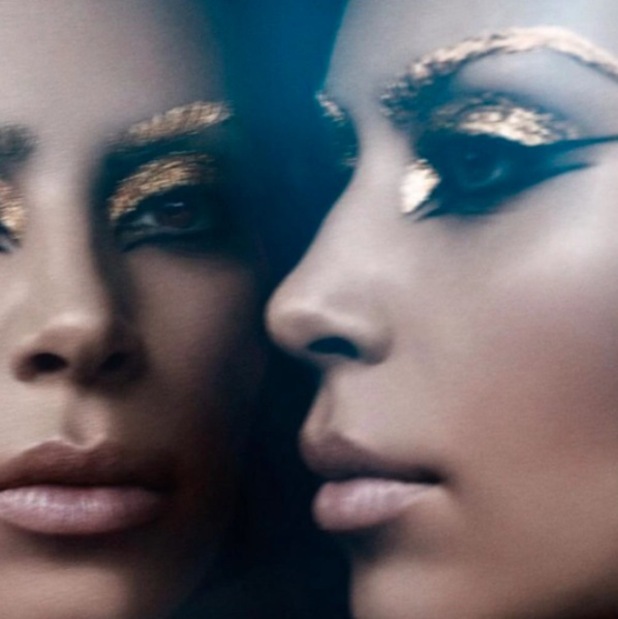 That time she blanketed her lids in a cobalt blue pigment, looked mesmerising.
Kim Kardashian is an advocate of the smoky eye but one day, and without her permission, Kim's trusty make-up artist Mario Dedivanovic decided to mix it up a little! Of course, the curvy beauty fell in love with the outrageously becoming, opulent look as much as we did.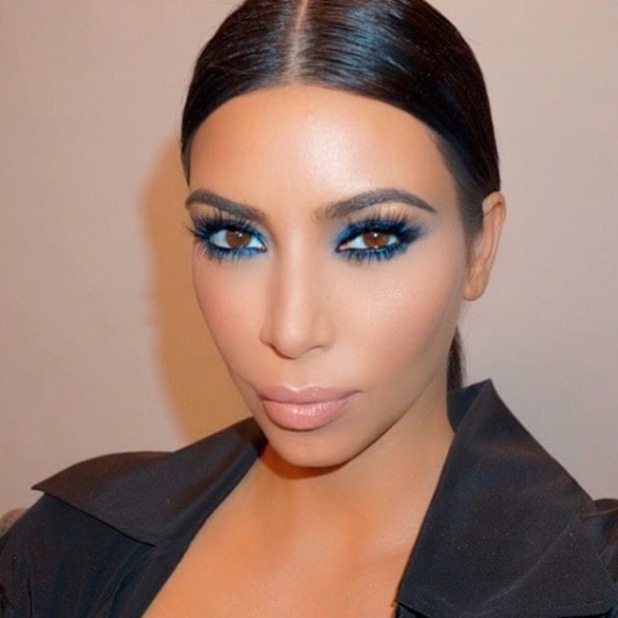 That time she absolutely NAILED the strobing trend.
Kim Kardashian is the queen of highlighter - FACT - and this gorgeous selfie set our shimmer obsessed hearts racing. For a dreamy Disney princess complexion, the stunner dusts a veil of glitter flecked pigment
(she also loves benefit's Watts Up)
down the bridge of her nose, along her Cupid's bow and along the tops of her cheekbones. The result is glowy, iridescent, lit from within skin.
That time she swapped her nudes for a pillar box red lip at the Oscars.
From Charlotte Tilbury to M.A.C, we own a whole hoard of nude lipsticks thanks to Kim. But at the Oscars in 2014, she decided to switch it up in favour of this bright and bold crimson hue to match her plunging dress. The trick is to keep your complexion clean so your pout really pops.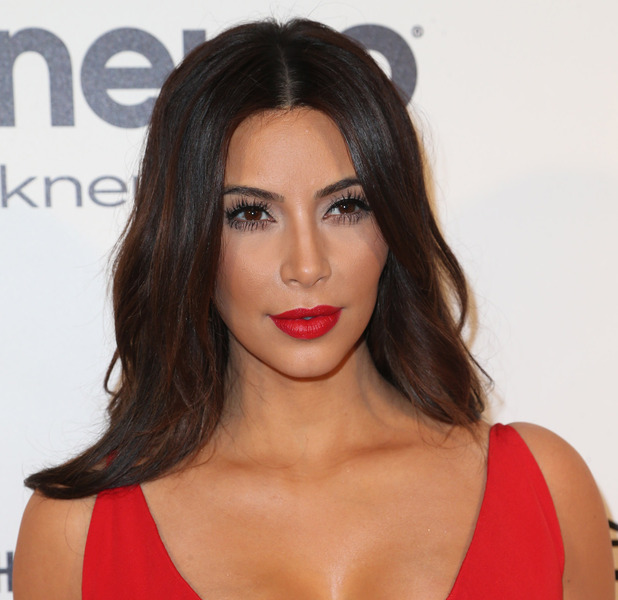 That time she swapped her straight tresses for cascading curls.
Yup - we're throwing it right back to a time when Kim didn't even own a pair of straighteners. At the
Keeping up with The Kardashians
premiere in 2007, Kim debuted her natural corkscrew curls and made us all feel a little bit better about the halo of unsightly frizz we battle with every morning. She should go au naturale more often, no?!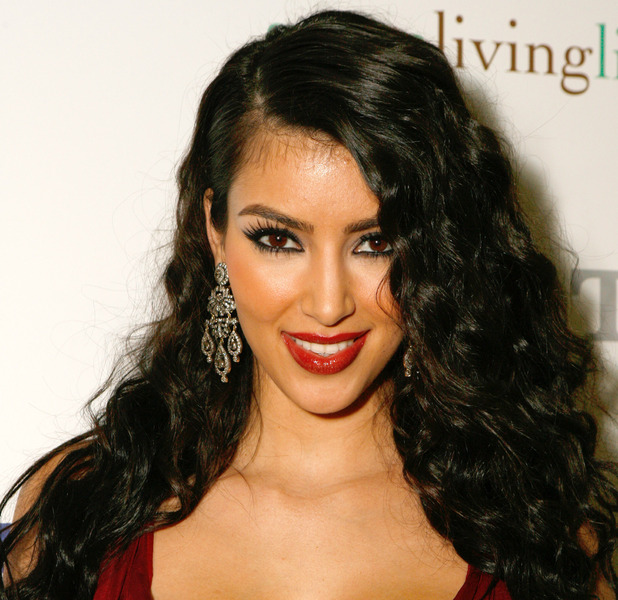 That time she rocked bright blue eyeliner.
Kim really made us stop and stare when she ditched her black kohl liner for a swipe of azure blue along her waterline -
M.A.C's Hi-Def Cyan
to be exact. It had a cool eye opening effect on our Kimmy and her sister Khloe even jumped on the bandwagon a week later. Ever the trendsetter...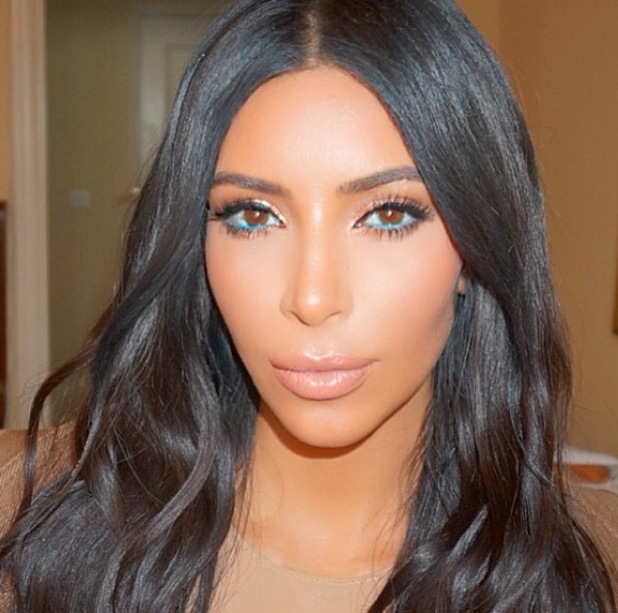 That time she wore a super-sassy cat eye.
Kim proved that the cat-eye will never go out of style if it's sharp enough and she had MUA Hrush Achemyan to thank for this bang on trend look. Sass should be Kim's middle name (although it's actually Noel...).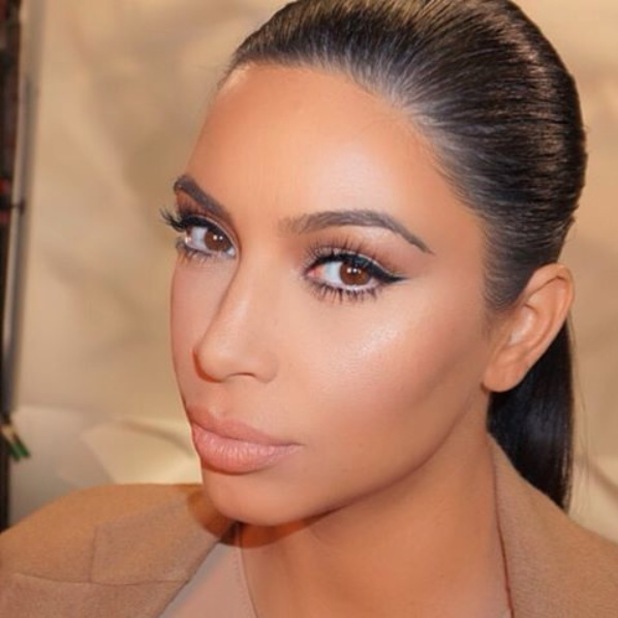 That time she donned cornrows on the front cover of Complex Magazine.
Move over, Kylie as it was Kim who sported cornrows first - and on the front cover of Complex Magazine no less - proving that she can nail urban cool
and
red carpet chic. She's the definition of a style chameleon.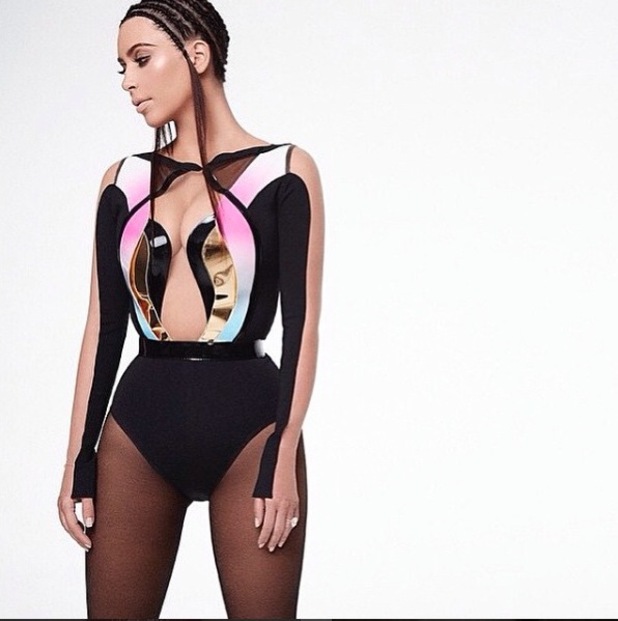 Happy birthday, Kim!
For exclusive competitions and amazing prizes visit Reveal's Facebook page NOW!