The gorgeous Katie Piper who has just been announced as the new face of skin treatment brand Remescar, spills the contents of her make-up bag (quite literally) and gives us the lowdown on the products she just can't live without!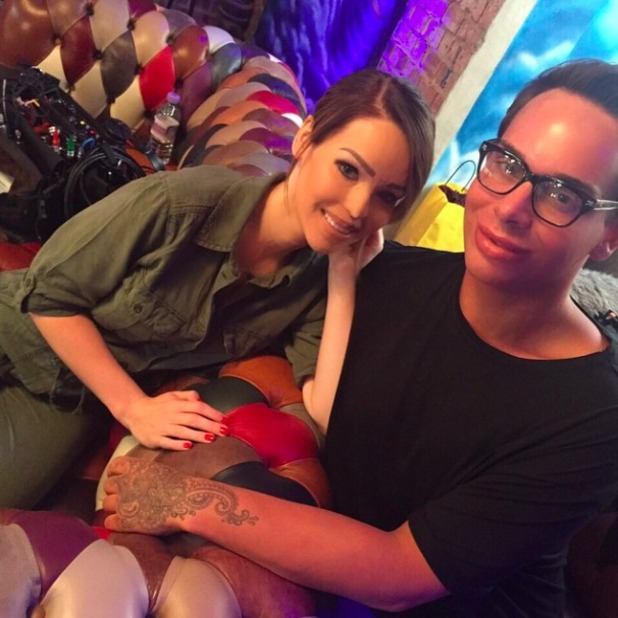 Talk us through your beauty regime - are you a high-end or high-street girl at heart?
I invest in my beauty products more than my clothes, because I wear head-to-toe high-street, no designer at all! I'd think nothing of spending £20 on a face cream because it's an investment - its my body its my health - but I really love Simple products as they're so gentle on your skin.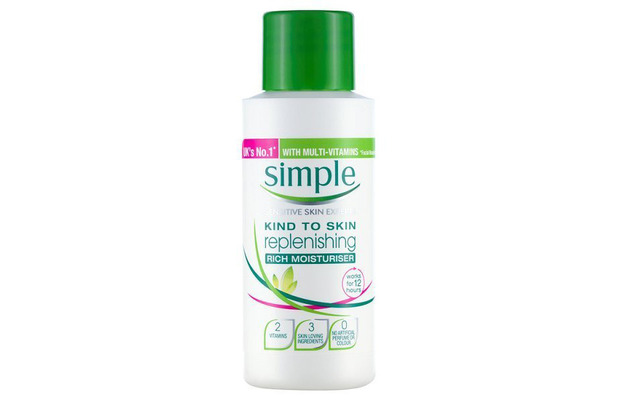 In terms of make-up I'm MAC girl but I use lots of Maybelline products as well. I like the M.A.C Studio Sculpt £25.50 and I also swear by the MAC Prep + Prime Skin because it contains an amazing SPF 50. The Remescar stick contains SPF 15 so it's great for touching up your skin.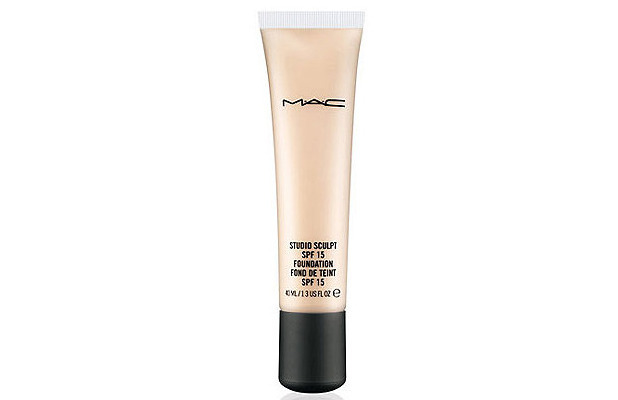 Summer is officially here but do you use an SPF all year round?
I'll never not wear an SPF! Actually, I don't think I'd buy a product if it didn't contain some kind of SPF. The Remescar stick contains SPF15 so it's great for touching up after applying the primer. Obviously, I have scars and if you expose them to the sun it can go completely red and you're more prone to skin cancer. I've lost my protective layer so i put SPF everywhere - even on Belle! I feel bad for her but hairline is quite low and it's so white so she has to be protected from the sun.
Can you give us a little explanation of what Remescar actually does to the skin?
Before I started working with the people who recommended Remescar it was recommended to me by medical professionals. I was using it on my burns and scars after searching in every single pharmacy for something that would help.
This isn't just a moisturiser, it's a medical device with an active ingredient. As well as hydrating the scar it aids the healing and recovery process. I've relied on it from the beginning of my operations and I've used it on my recent reconstructive scars. I even used it on my C-section scars after having Belle. It's so convenient and sits perfectly on top of make-up without any telltale signs.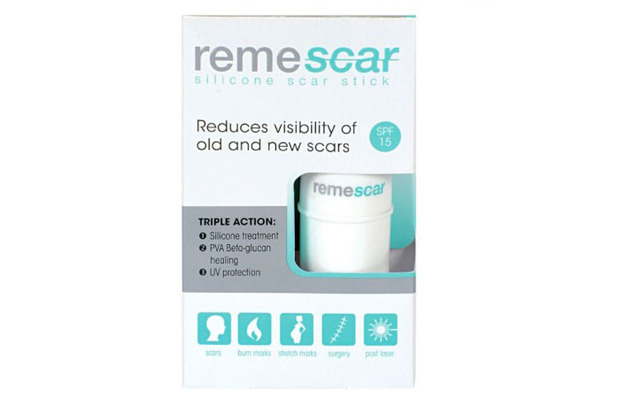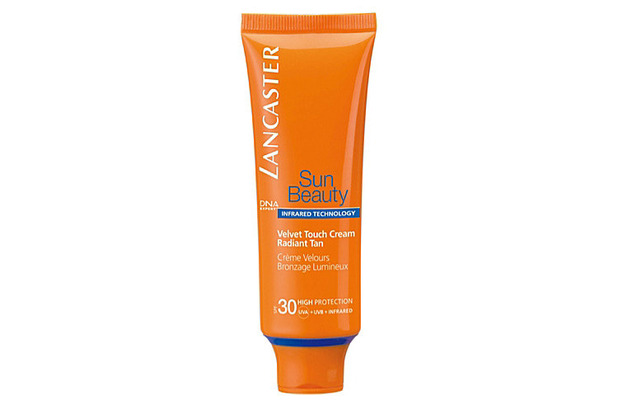 Do you ever sleep in your make-up?
I NEVER sleep in my make-up! I always wash and cleanse my face using simple products. I use the Remescar gel morning and night before I put the moisturizer on, and I always use separate eye cream. I take all my products down the décolletage and any excess I wipe on my hands, because obviously they work hard and they're exposed to the sun a lot.
You lost your lashes in the attack - what falsies are you loving at the moment?
I had lots of problems growing back my lashes - they grew into my eyes and caused me lots of itching and pain so I had to have my eyelids cauterised to remove them permanently. It was gutting and I was so upset at the time but there are so many really good false lashes out there!
I'm a fan or Ardell lashes but I only wear them on shoots or on special occasions. I have my own eyelash kit from when I was a beautician and I use the tools in there to stick them on expertly. But I'm not into eyelash extensions and people need to be aware that they damage your eyes and scratch the lens!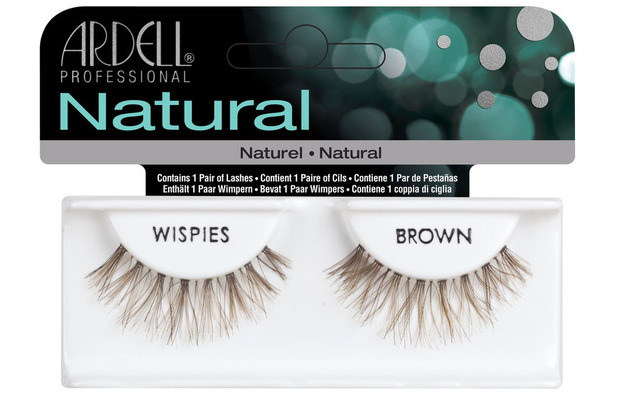 You recently finished filming Bodyshockers - what are your on screen beauty essentials?
I take cotton buds everywhere with me and there are some really good ones from Muji. They're especially thin for clearing up make-up mishaps. I also always carry Avene Thermale Water Spray for hydrated skin and a lip balm before lipstick makes for a great base.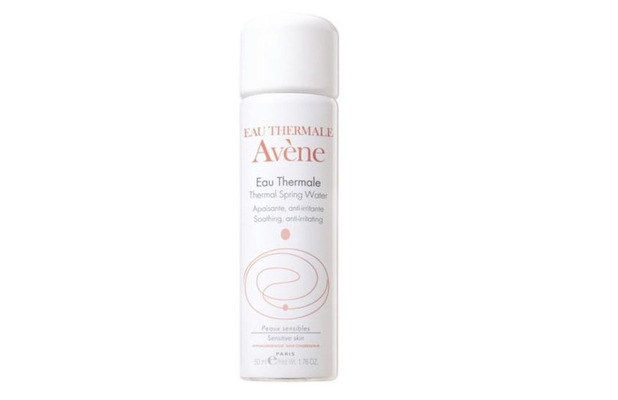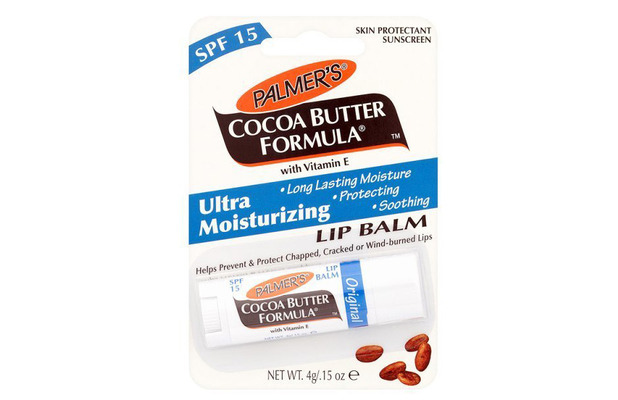 What are your in-flight beauty heroes?
I always take my strider so I don't get dehydrated. I do take eyedrops because I get quite sore eyes, and again the Remescar stick because it is colourless, it dries quickly and you can apply it at any time if your skin is feeling tight. You can also take it through security because its not a cream, it's a stick. You know when you get something brand new confiscated? It's the worst!
Your wedding is coming up! What make-up look will you be going for? A Kim Kardashian maybe?
Definitely something natural. Sometimes people overthink their wedding and they end up not looking like themselves! I want to look like how I always look. I love the classy, simple trend and I wouldn't do anything daring like red lipstick. Wedding make-up has to very day-time.
You're always Instagramming your meals - do you think a healthy diet contributes to healthy skin?
Absolutely. Ive had quite a bad diet recently because I've had throat problems. I've been having to eat a lot of icecream and sugary foods! It was quite fun, but I've been having a breakout of spots, which I don't usually get. I think what you put in reflects on the outside and healthy food makes you feel good. Yes, I have a pig out on the weekend but I'm back on it when Monday morning comes.
For exclusive competitions and amazing prizes visit Reveal's Facebook page NOW!