Khloe Kardashian looked lovely after having her blonde highlights topped up in Los Angeles yesterday.
The
Keeping Up With The Kardashians
star was pictured leaving the exclusive Meche salon on Thursday (4 June).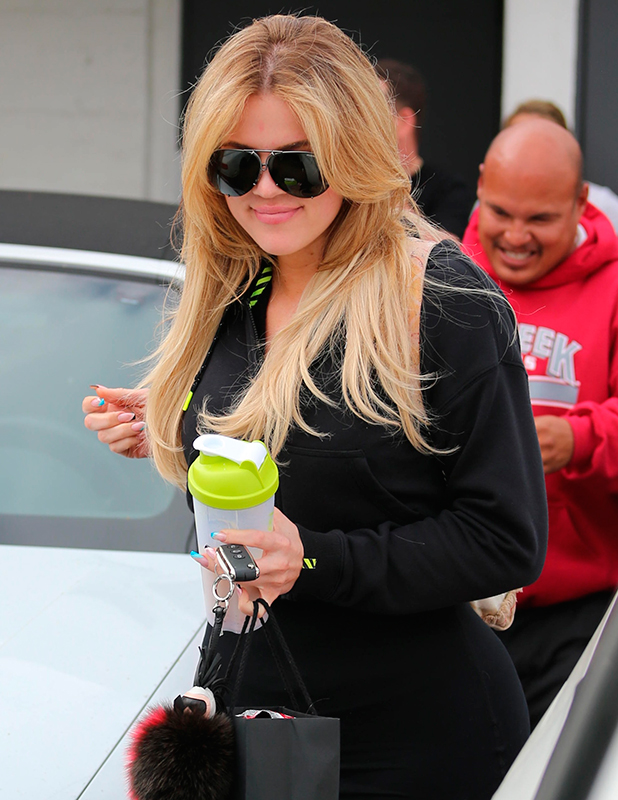 Khloe, 30, dyed her usually dark locks blonde last month, spending
five hours in the colourist's chair at Meche Salon,
where celebrity stylist Tracey Cunningham has also worked on the likes of J.Lo and Dakota Johnson.
Now, she looks yet another shade lighter!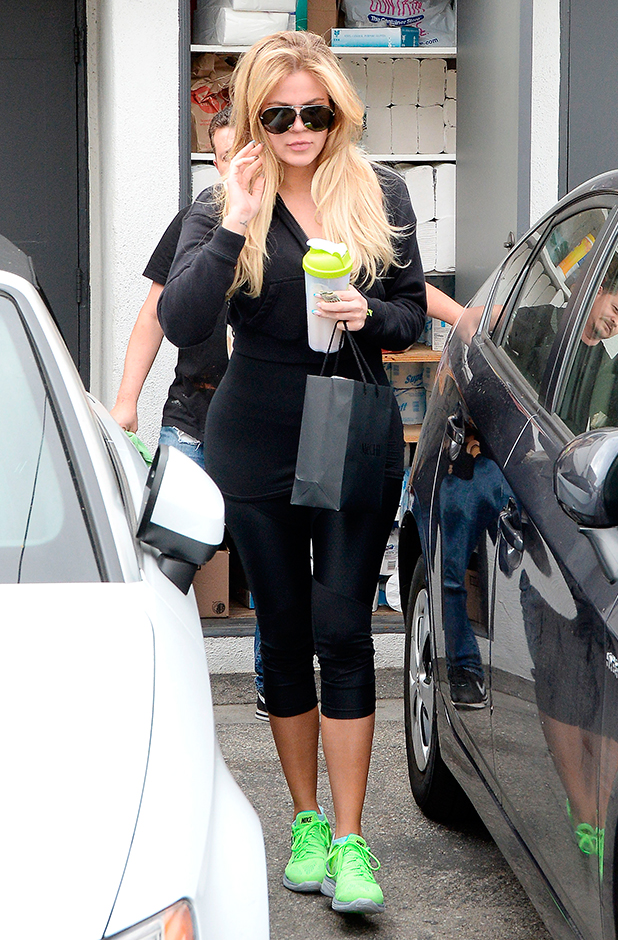 Khloe looked as if she'd just come from the gym, wearing workout clothing and neon green trainers. She was also carrying what appeared to be a health drink.
Earlier this week, the star's elder sister
Kourtney, 36, revealed she was using Khloe as inspiration in the gym
as she wanted to achieve a butt just like her!