Kim Kardashian West has defended teenage sister Kylie Jenner's decision to get temporary lip fillers.
The 17-year-old finally confessed to her enhanced lips on an episode of
Keeping Up With The Kardashians
this month, after previously insisting her plumped pout was down to clever lipliner.
Her admission raised eyebrows among some given her age, but big sis Kim has said she backs Kylie's decision to do something to fix an insecurity.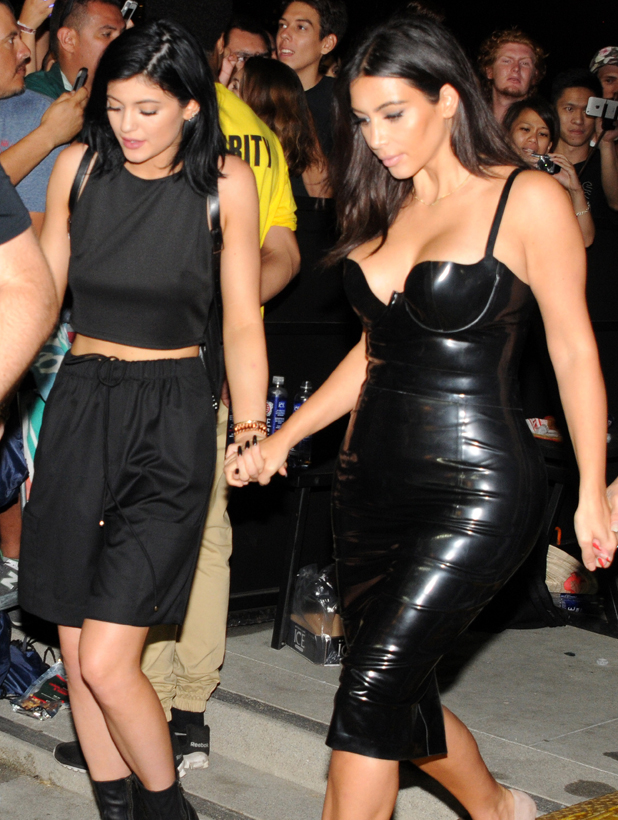 Kim told
Access Hollywood
: "I saw how for so many years she was so insecure about her lips. I mean, at 10 years old she would say to me, 'How come my lips aren't big like you guys?'"
The 34-year-old said she gave her sister advice and she stands by that: "I think it changed her confidence so much."
Kylie's temporarily enlarged lips were revealed at the start of May, after she was seen in an episode of
KUWTK
asking her older siblings what she should say when journalists quizzed her on the topic.
"I'm just not ready to talk to reporters about my lips yet because everyone always picks us apart. I want to admit to the lips but people are so quick to judge me for everything. I might have tiptoed around the truth but I didn't lie.
"We have all eyes on us all he time. Especially for me, at my age trying to find myself, it's hard to not let it affect you. Having older sisters with some of the same insecurities as me helps me a lot and helps me feel it's okay."
Kim told Kylie that she understood why the teenager would want to fix her insecurity but warned her not to go too far with altering her looks.
"If something makes you insecure and you've been feeling that way forever, who doesn't want to look amazing? You only have one life and what I know from what we've all gone through is do whatever makes you happy – to an extent! Don't go crazy but own up to it!"
All you need to know about Kylie Jenner!