Victoria Beckham doesn't often show us her flaws (not that she has many, we're sure!), but the fashion designer gave a great, insiders view of a slightly bad hair day she had this week...
The former Spice Girl took to Instagram on Monday (18 May) while on tour with her fashion line in Singapore, to show her fans how the humidity was ruining her usually super-sleek locks...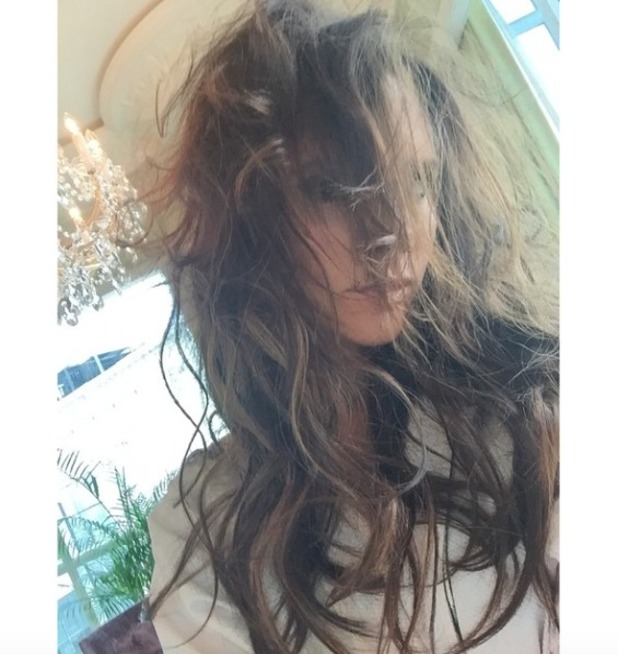 "Even @kenpaves is struggling to #fightthefrizz in Singapore!!" Victoria posted with this selfie (above). "This humidity is #outofcontrol," she added.
To be fair, Posh still looked pretty fabulous underneath that mass of hair, but we do love it when she's slightly less-than-perfect!
Proof that she's only human after all.
VB was in town to close Singapore Fashion Week with her latest Autumn/Winter collection. So although the rest of us could just hide our frizzy hair under a beanie in these situations, Victoria had the world's photographers on her tail, so she has to nail it at all times!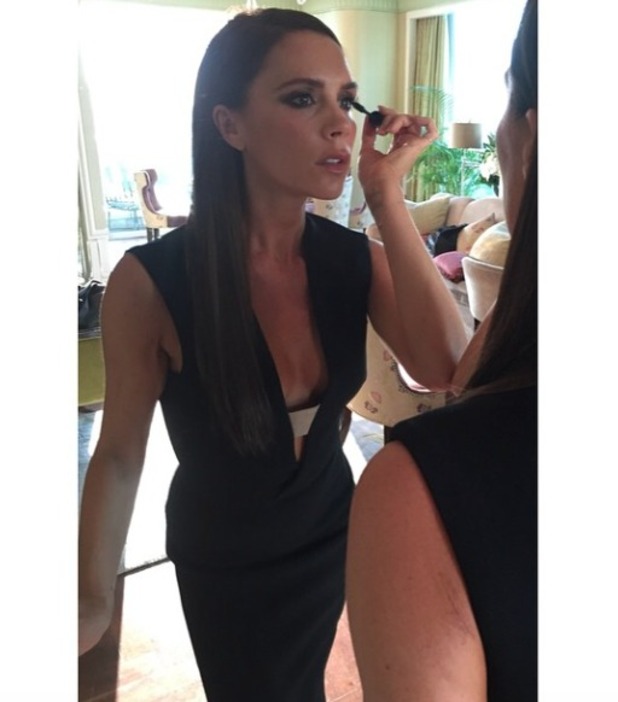 So thank the beauty gods, Vic has the pleasure of top celebrity hairdresser
Ken Paves
' magical hands to help in her time of need.
"We fought the frizz and we won!" Vic Instagrammed later in the day, along with this photo above. "Sleek and straight in Singapore. #FightTheFrizz #VBTour @sarahluceroglam @kenpaves."
Ken has tended to the tresses of many hair icons, including Eva Longoria, Jennifer Lopez and Megan Fox.
He's also affectionately known as 'the big Kahuna of Hollywood hair' by Oprah Winfrey... so if anyone can tame a bit of frizz, Ken can!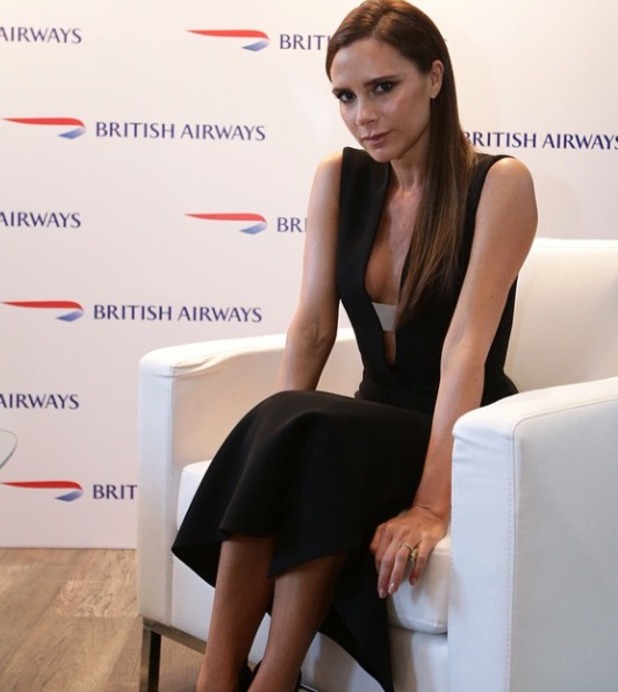 Sadly we don't all have a Ken at our Becks (sorry!) and call, so to help tame the frizz at home, here are a few handy tips...
1.
Never shampoo without following with conditioner. Conditioners work by smoothing down the cuticles of your hair to make them lie flat, lock in moisture and reflect shine. Conditioning masks don't work in the same way so although these are great for once-a-week, moisturising treatments, they're not great for every day use.
2.
A pre-blow-drying styling product is worth a hundred finishing products so invest in an anti-humidity oil, serum or cream and apply this to damp hair before you blow-dry. Try
Bumble and Bumble
Defrizz, £12.50,
boots.com
.
3.
Avoid over-styling and over-touching your hair. Too much brushing when your hair is dry will make frizz even fuzzier and if you touch it too often this will leave moisture on the surface of your hair from the palms of your hands. And we know what that means, ladies...
For exclusive competitions and amazing prizes visit Reveal's Facebook page NOW!