When we saw Miranda post a picture on Instagram last week scoffing a burger and fries, naked, no less – we raised our eyebrows.
Now adding the title of the face of
Magnum
's new indulgent pink and black ice creams to her CV, Miranda, 33, tells us how she keens her flawless figure in check, burgers and ice-cream and all: 'It's important to have indulgence in life as long as everything is in moderation.
"I like to follow the 80/20 rule. I'm healthy 80% of the time and I indulge myself 20% of the time. I really believe in having a balance and feeding your body with the right nutrients but also having fun and pleasure in life."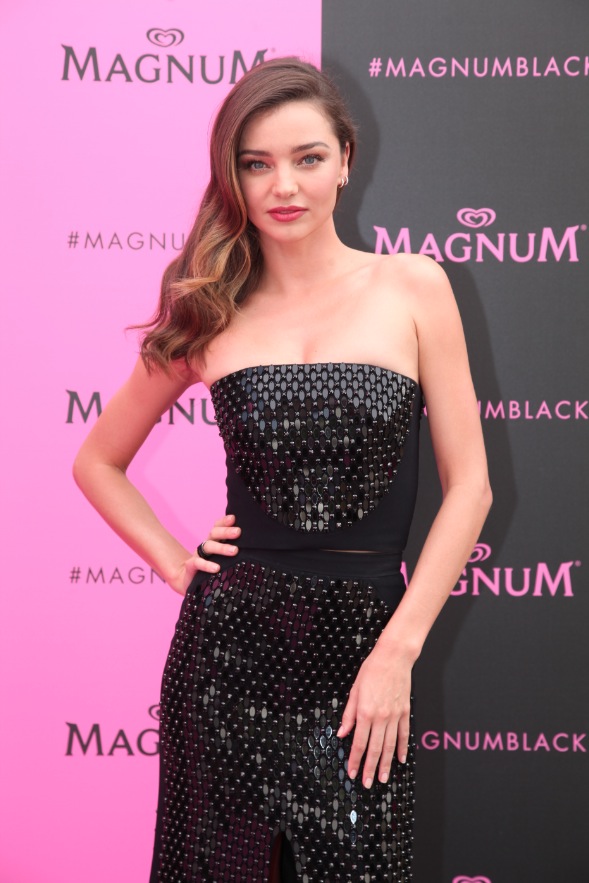 And Miranda is more than qualified to dish out health advice, by the way.
She's so interested in health and wellbeing, she admits if it wasn't for her drop dead gorgeous looks, she'd be working in that arena: "There's so much more that I'm passionate about as well as modelling. I studied nutrition and I also have my own certified organic skin care line so I'm very passionate about health and wellness and finding that balance in life."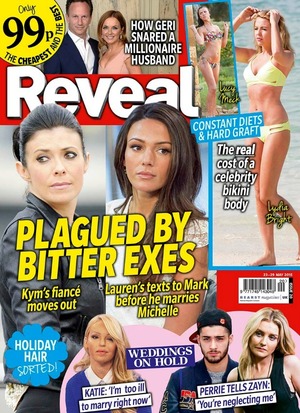 And what are her beauty secrets we ask?
"I have a lot of secrets!" she tells us excitedly. "Sleep is obviously very important, I try and get as much as I can. It's boring but I also try to drink lots of water and then, at night, I put on Kora Organics rosehip oil so I wake up in the morning and my skin feels really refreshed and nourished. It's full of vitamins and antioxidants and it really helps my skin glow. I also really like dry body brushing because it's energising for your body."
So there you have it, guys. Keep calm and body brush!
To read more from our chat with Miranda at Magnum's pink and black launch buy this week's brand new issue of Reveal, out now.
Miranda Kerr launched Magnum Pink & Black in style at Cannes and made the announcement that Magnum will be lighting up a host of European cities in pink or black throughout May depending on each countries' vote. To vote go to Twitter.com/magnumuk to vote #MagnumPink or #MagnumBlackIn the UK, Magnum is taking over London's Regent Street for a unique celebration of playful Magnum Pink and sophisticated Magnum Black on Sunday 31st May.