Kylie Jenner's newly-plumped lips are once again in the spotlight after sister Kim Kardashian said "Do what makes you happy… but don't go crazy!"
The 17-year-old admitted this month that she'd had
temporary fillers injected in her lips to plump her pout
– after avoiding the question over the past few months when quizzed by journalists.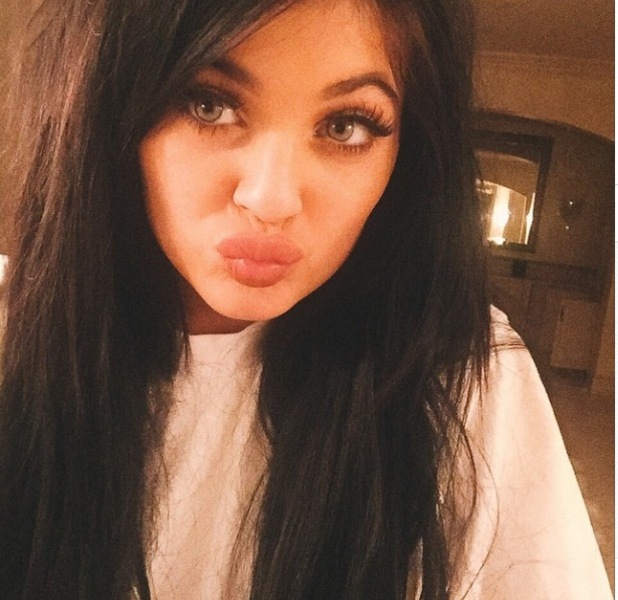 But on the latest episode of
Keeping Up With The Kardashians
, we saw the whole backstory behind Kylie's enhanced pout and how she ended up confessing to having the temporary fillers.
It all started when Kylie was asked by a journo about her lips and she declined to answer. Sisters Khloe, 30, and Kim, 34, later discussed their issue with Kylie denying the truth, with Kim saying bluntly: "It's obvious and she has to be bold and be proud."
The sisters were worried about the word "liar" being used if Kylie kept denying.
Kim later told Kylie: "If something makes you insecure and you've been feeling that way forever, who doesn't want to look amazing? You only have one life and what I know from what we've all gone through is do whatever makes you happy – to an extent! Don't go crazy but own up to it!"
One person who didn't seem to agree was sister Kendall, 19, who said none of the girls needed to alter their looks as they're all beautiful as it is. (She also told Kylie her lips are too big.)
Kylie eventually admitted that she overlined her lips for a year before getting them plumped.
"We have all eyes on us all he time. Especially for me, at my age trying to find myself, it's hard to not let it affect you. Having older sisters with some of the same insecurities as me helps me a lot and helps me feel it's okay."
All you need to know about Kylie Jenner!