If anyone gives us make-up envy, it's Kim Kardashian. From her cracking cheekbones to those perfectly plump lips, there isn't a look we aren't totally in love with.
But alongside stalking our fave Kardashian on Instagram (be honest, you do it too), we're also completely obsessed by her most trusted make-up artist, Mario Dedianovic and his UH-MAZING Insta posts. And lucky for us, Mario has revealed the secret to achieving Kim's set of groomed, perfectly symmetrical brows - but get this - it will only set you back £15.50!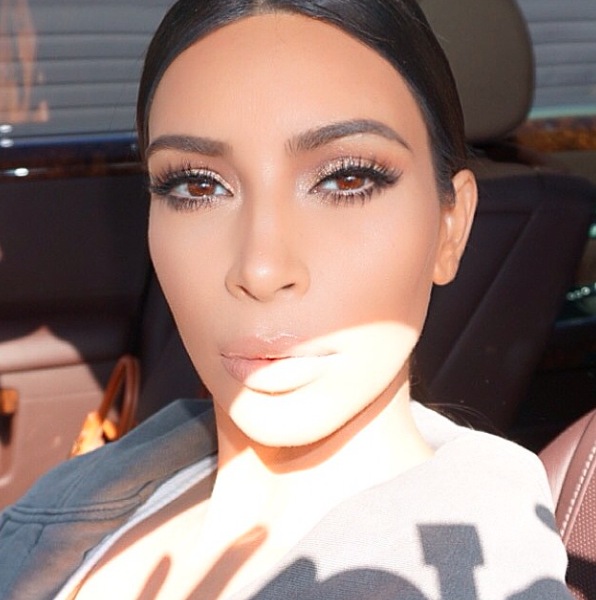 Forget brow tattoos and expensive HD treatments, when it comes to framing her face, Kim and bff Mario rely on the
Brow Wiz tool by Anastasia Beverly Hills
to give natural looking, low maintenance eyebrows in a matter of seconds.
In fact, it made her brows look so good that Maz sprinted to Kimmy's car as she sped off for the day to grab this pic of the final look.
Complete with eyebrow brush and pointed nib for extreme precision, this wonder pencil will most certainly earn you Kardashian beauty credentials, and fast. Gently trace your brows following in the direction of your natural hair growth after brushing, for a more shapely, defined look - et voila!
Kim's exact shade is Medium Brown FYI and if you'll excuse us, we're off to stock up!