Jennifer Aniston says her hairdresser would love to give her a pixie cut but it isn't going to happen!
While plenty of ladies are currently sporting gorgeous cropped 'dos (Kaley Cuoco, Elsa Pataky...), former
Friends
star Jen says it just isn't for her.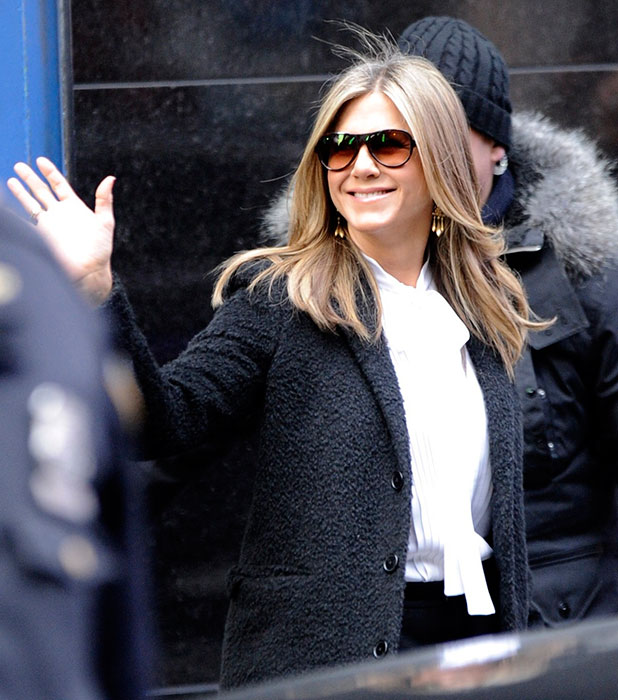 Jen told
Fashionista
that her long-time hairdresser and friend Chris McMillan is always suggesting ways to switch up her hairdo.
"Chris has that thing where he's like Edward Scissorhands. He just sees hair and he wants to cut it. He would love for me to go... he wants to just cut it all off, kind of like a pixie, which I will never do," she said.
"And he always likes to give it a good two inches every year, just a healthy cut. He's also suggested going back to dark brown. We play with different things. I do listen to him sometimes."
Hairdresser Chris was the one who created Jennifer's iconic Rachel 'do in
Friends
.
Jen told Allure mag back in 2011: "He started that damn Rachel. I think it was the ugliest haircut I've ever seen. How did that thing have legs?"
And last year, she added to
ABC News
: "The 'Rachel' was one of the hardest hairstyles to maintain. Me and the blow dryer and the hairbrush weren't meant for each other. It really was a 'hairdo'. When Chris would style it my hair would be great, it would look gorgeous. But then when I was left to my own devices, it wouldn't look the same!"