Kim Kardashian West has posted yet another snap of her in the stylist's chair, as part of her quest to keep her new locks golden blonde.
The
Keeping Up WIth The Kardashians
star
famously dyed her hair platinum blonde
the week before last.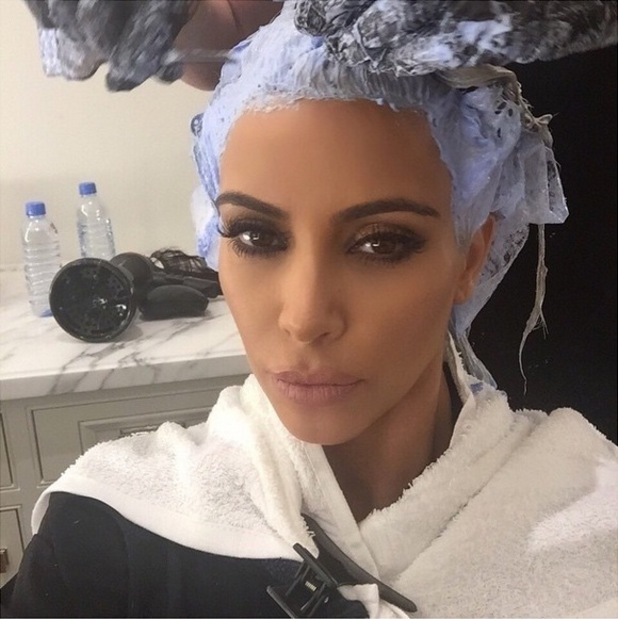 The star posted a new snap to her Instagram yesterday with the caption:
'Being blonde is a full time job!'
Any platinum blonde will know that Kim's statement is very true, especially if your natural colour is dark like Kim's. Constant maintenance is needed to keep those roots at bay!
The pic showed her getting pampered in the hairdresser's chair once again, this time with purple toner on her platinum locks. Which is every blonde's secret to keeping brassy yellow tones at bay - perfect for icey white locks like Kim's!
We wonder if the blonde life will soon get too much for Kim, do you think we will be seeing her back with her signature brunette tresses any time soon?
All you need to know about Kim Kardashian!