Kim Kardashian West has shown us what she looks like when she falls asleep with a full face of make-up on.
A sleepy looking Kim uploaded this picture to Twitter on Tuesday morning (24 February) alongside the caption: "Ugh, I hate falling asleep with all of my make up on."
We have to say… we don't see much difference between this and her normal pictures!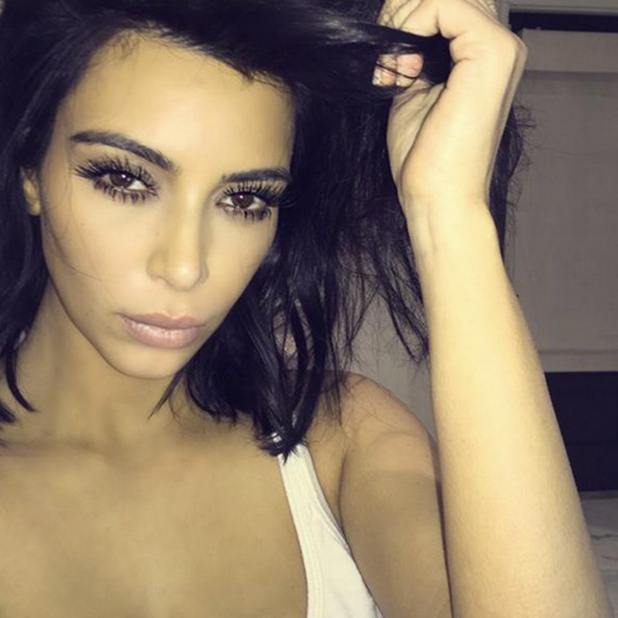 Is this really after a night tossing and turning in bed?! We'd have mascara smeared down our cheeks, patchy bits of foundation, eyebrow pencil not in place anymore…
Kim, on the other hand, looks rather immaculate. Her trademark countouring is still in place, the lashes are still full, the smoky eye is still evident… we want her make-up tricks if all that stays on overnight!
The only part of her that looks slightly disheveled is her hair, but even that isn't so bad. We've definitely seen worse!
Poor old
Kim didn't have the best start to the week after being involved in a minor car crash
with her daughter North West, one, over the weekend.
The 34-year-old and little North were travelling with Khloe Kardashian and Kylie Jenner in Montana when their car veered out of control and ended up in a ditch. Thankfully, nobody was hurt.
Why is Kim Kardashian famous? Find out below!