Heard about the fragrance that told a top beauty editor she'd met The One? The power perfume that makes a world-famous businesswoman feel professional?
We caught up with some of the biggest names in beauty - including Sali Hughes, Ruth Crilly and Katie Puckrik - to uncover the incredible stories behind their most memorable scents.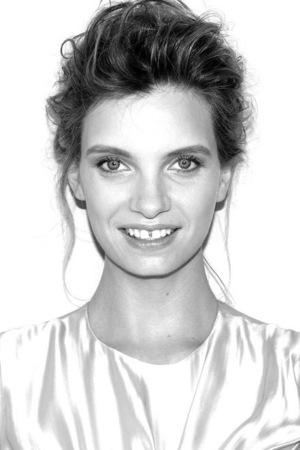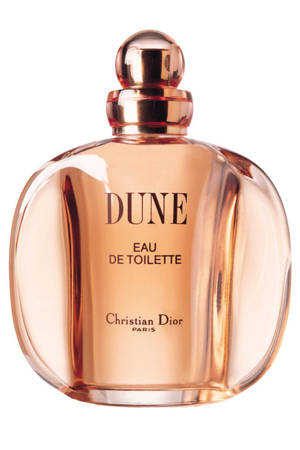 Ruth Crilly, model and founder of amodelrecommends.com
'
Dune by Christian Dior, £40 for 30ml,
holds many memories for me. I discovered it in my early teens and it was so heady and grown-up compared to the spritzes I owned. Everyone liked The Body Shop Dewberry or White Musk while I had a bottle of the most exotic nectar - it was a turning point, and I started to get a proper lust for beauty and beautiful things.
There's no way I could've bought the perfume myself - my dad bought it for me and I displayed it proudly on my shelves next to my GCSE books! I'm not sure I actually wore it until years later, though. I was aware, even then, that it was too big for me and I'd need to grow into it. It was a woman's perfume, not a girl's.
It sat there as a tempting little talisman, a promise of things to come. It became symbolic. I rarely sprayed it and, when I came to use it 15 years later, the perfume inside had evaporated into a thick, sticky oil, so I reluctantly threw it out. Perhaps I'm woman enough for it now - I must buy some.'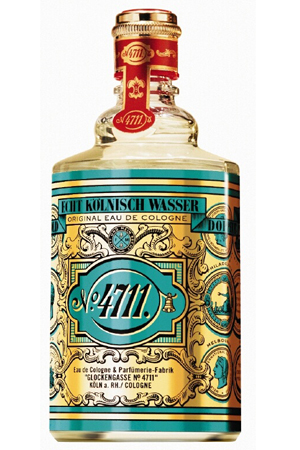 Anna-Marie Solowij, co-founder of BeautyMART and former British Vogue beauty director
'For me, it's
4711 Original Cologne, £17.49 for 100ml.
I first discovered it aged 12, on a visit to stay with family friends in Spain. I was entranced by the scent of this eau de Cologne that everyone seemed to wear - men, women and babies. Men used it as an aftershave, so the scent was always strong in the mornings when we went out to buy fresh bread and mingled with commuters on their way to work.
The mother of the family sprayed it on her black, shiny, perfectly-coiffed hair. The baby was doused in it after his evening bath and a generous splash was added to the final rinse of the laundry. It was always in the air.
It is the scent of that summer and inextricably etched on my memory - reminding me of the intense heat of a dusty medieval city, slaked by daily trips to a nearby river to cool off, walking through lemon groves and herbal scrub, to swim in the clear, sparkling water.'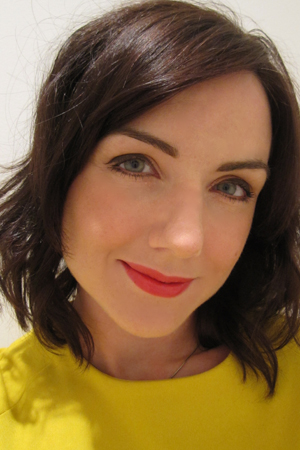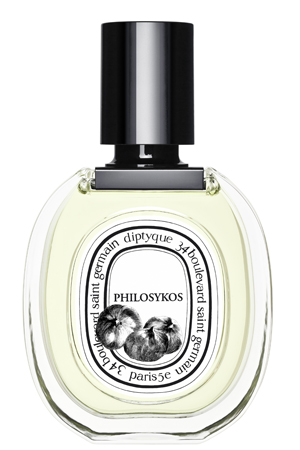 Sali Hughes, Guardian beauty editor and author of Pretty Honest: The Straight Talking Beauty Companion, £22 (published by 4th Estate)
'Asking me to choose my favourite perfume is like making me choose between my children. I won't do it. But there is a scent which I will never abandon. I discovered
Diptyque Philosykos, £55 for 50ml,
one day when browsing Liberty between meetings.
I'm generally not a fruity fragrance fan, but this - a figgy perfume with a sour grass note to cut through the sweetness - was sophisticated and a little odd. I was hooked. Twelve years later, there are still days when only Philosykos will do. I wear it to feel comfortable and relaxed, when I crave familiarity.
Someone always asks what it is. Philosykos doesn't announce itself like better-known perfumes, it waits for a discerning nose to show interest. Ironically, the only person I've ever known to immediately identify it was my partner, on our first date. And in that moment I knew that just like Philosykos, he was for keeps.'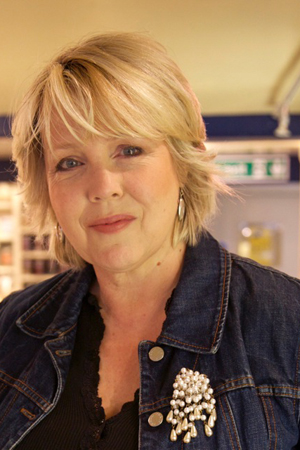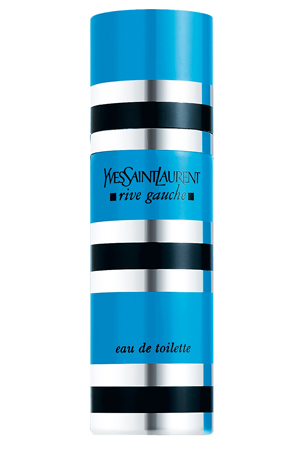 Josephine Fairley, founder of organic chocolate company Green & Black's, and The Perfume Society
'I remember
YSL Rive Gauche, £41.50 for 50ml,
incredibly well. It reminds me of my dad who was a science journalist. When I was younger, he travelled all over the world and would always bring me back a perfume. I ended up with a really sophisticated wardrobe of fragrances for a teenager!
Rive Gauche was the first perfume that came in a tin, which I found really cool and revolutionary. It also had an amazing advertising campaign featuring a stylish, confident woman in a man's world. Very French, chic and put together… it was a million miles away from my maroon blazer and grey felt hat, but I still wore the perfume to school, no question!
I wasn't a terribly confident teenager but it made me feel so grown-up. Now Rive Gauche is my go-to fragrance when I want to feel really professional - it just makes me feel like I really mean business.'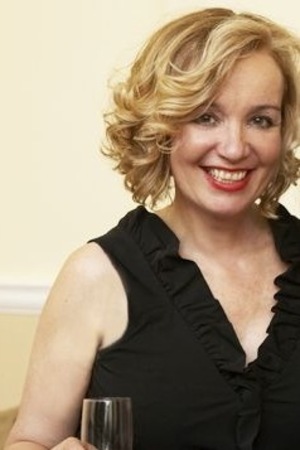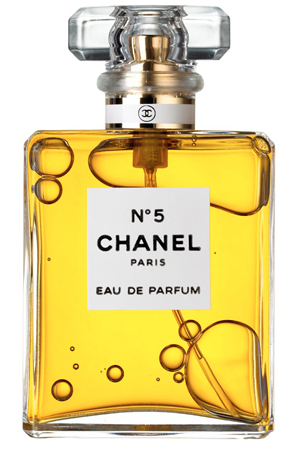 Wendy Rigg, Reveal's associate editor
'When I was very young I remember being totally in awe of my mum's beauty and glamour when she went out (which, she says, was actually not very often at all!). I have a vivid memory of her wearing a crimson velvet off-the-shoulder dress with a cream faux fur coat, red lipstick, black stilettos and long gloves, and looking like a movie star. Like a brunette Marilyn Monroe. I had never seen anyone look so glamorous.
She would always be wearing her favourite scent –
Chanel No. 5, £68 for 50ml.
When I reminded her of this outfit, Mum told me that once, when I was just a toddler, the house went very quiet... and when the house was quiet, that meant trouble was brewing. She rushed upstairs to find me in her bedroom, in the act of pouring her Chanel No. 5 (a present from my Dad) all over the floor.
How could she ever forgive me? She still has lots of style, and this classic perfume is still her signature scent. It always makes me think of my lovely mum.'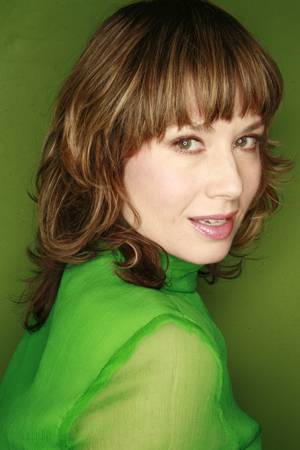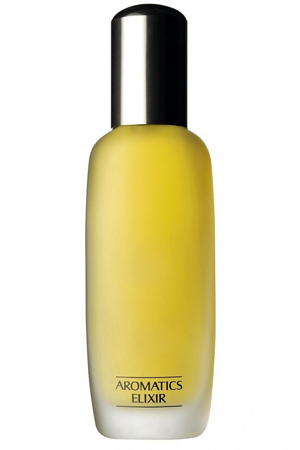 Katie Puckrik, broadcaster and YouTube perfume expert at KatiePuckrikSmells.com
'
Clinique Aromatics Elixir, £48 for 45ml,
had been around for 20 years by the time I discovered it in the early 90s. I started off admiring it from a distance - even the smallest spray hurled a lavish, densely-packed cloud of flowers, moss and woods into the air. I wasn't sure I could deliver on the promise of this perfume.
I began smelling it on people I admired - creative, intellectual yet playful women who designed operas, archived films, curated art. I finally claimed it for my own after sniffing at the voluptuous haze lingering around a friend. When she told me it was Aromatics Elixir, I understood for the first time how this juggernaut of rose, jasmine, and patchouli transforms the skin into an enchanted forest.
The smell out of the bottle is not the perfume on the body. Just one spritz of AE on the small of my back sends tendrils of witchy mystery out into the world. Its initial denseness is dissipated by air and time. I especially love AE's ylang-ylang, which smells lascivious and feral. This perfume is a siren song muted by melancholy, my favourite flavour of mood.
The best compliment I've received while wearing it was from a friend while we were ambling through a park.
"Stop!" he suddenly exclaimed, yanking my arm for emphasis. "Can you smell it? Some tree smells really good!" The tree was me.'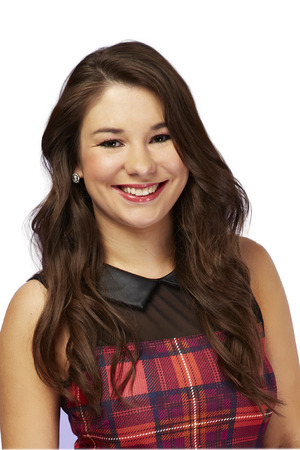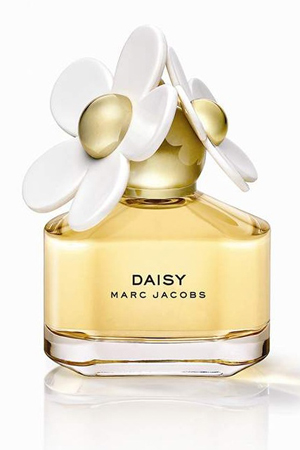 Amber Ascroft, Reveal's junior beauty writer
'I first encountered
Marc Jacobs Daisy, £52 for 50ml,
in my early teens when my mum would hurriedly spritz it on as she left for work. I'd get a waft just as I woke up and the scent alone came to have an alarm clock-like effect on me.
But it wasn't just the juice I loved (grown-up gardenia, musk and jasmine made it way chicer than the fruit-inspired scents I wore). I swooned over the 3D petal lid adorning Mum's dressing table. Even now, seeing one of the bottles takes me right back to her bedroom, kicking off a feeling of familiarity - like coming across a picture from your childhood home.
When my mum bought me my own bottle a few years later, it really upped its precious points. It was the perfume I wore when I started seeing my boyfriend of six years so became the ultimate cosseting scent - a comforting blend of both people. I savoured it when I moved away to uni later that year, sneaking a sniff whenever I needed a hit of 'home.' It's still the fragrance I turn to when I crave reassurance. A kind of olfactory comfort blanket.'
What perfume tells a story for you? Does it remind you of a loved one? Transport you back to a holiday or special place? We want to hear from you! Tell us below as the best comment from across the site each week wins £50!