Cara Delevingne gets winged peepers spot-on every time... and now you can too!
I've got the easy eyeliner technique ANYONE can master and the budget product that beats 'em all. Wobbly bits and fading formulas - see ya!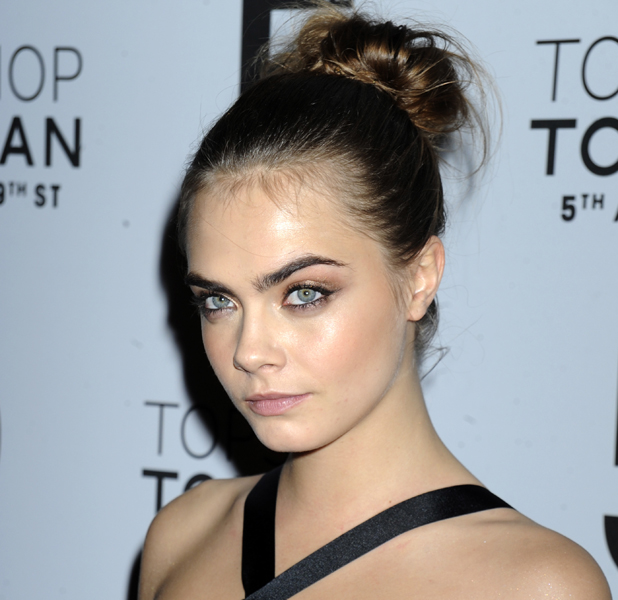 HOW TO GET LIQUID LINER RIGHT EVERY TIME - IN 5 EASY STEPS1.
Suss out your magic line
Forget 'one line fits all,' first you should consider your eye type.
ALMOND EYES: Enhance your natural feline effect with a winged line that starts off thin and gets thicker like Cara's. Just begin the line around a centimeter away from the inner corners of your eyes to avoid making your peepers look smaller.
ROUND EYES: Elongate your wide shape by following the opposite rules to those with almond features. Take the liner right into your inner corners then at the other end, after drawing your flick, make your eyes pointier by taking a black pencil underneath your lower lashes too.
MONOLID: The lack of crease here means liner can get lost. Don't be put off though! The key is to go for a thick line throughout with a longer-than-average flick - together they should form a triangular 'wedge' shape.
CLOSE SET EYES: Make your flick bold like Rachel Bilson's! It will draw attention to the outer corners of your eyes making it look like your peepers are further apart - starting the line just above your pupil will help too.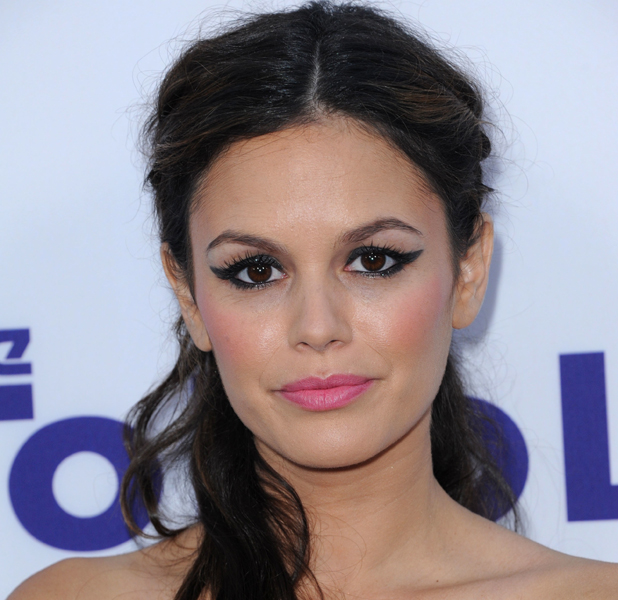 2.
Nail your outline
Now THIS is the secret to perfection! Use an eye pencil to sketch out your look first.
Miners Colour & Kohl Eyeliner in Black or the nude-like Gold, £1.49,
has a slightly waxy finish that helps the liquid liner stick in top. For the line across the lid, aim to get as close to your lashes as possible. I like to draw dots then join them up.
3.
Do a flawless flick
While the length of this will vary depending on your face (see above), there's a fail-safe flattering angle. It should follow a line from the outer corner of your eye to the end of your brow. Dot where you want it to end then join up.
4.
Get into the no-wobble position
Anchor your elbow on a hard surface and tilt your head back but avoid pulling at your eyelids. Work in small sections, alternating between eyes for an even finish. Keep your eyes almost shut for the line then open for the flick. For a thicker effect in some places? Simply go over the line you've already created.
5.
Made a mistake? Use a pointed cotton bud dipped in foundation - not make-up remover - to clean up without spoiling the rest of your look.
LIQUID LINERS: TRIED AND TESTED
I put 30 liners - from £1 to £25 - through their paces. Check out the five that topped them all!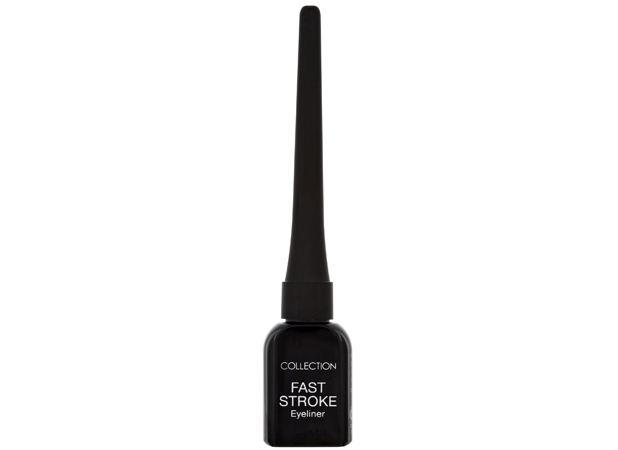 Bargain gem
Collection Fast Stroke Eye Liner, £2.99
When I quizzed my winged peeper-loving pals, they ALL named this as their fave. Ultra-black, easy to apply, long-wearing and super-cheap. A total hero.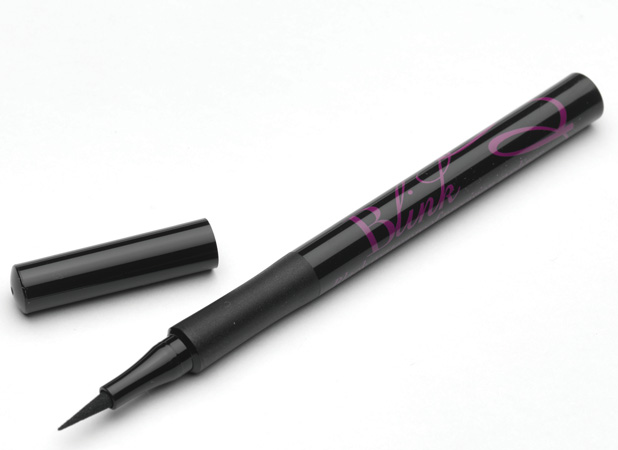 Fab all-rounder
Barry M Blink Waterproof Precision Liner, £4.59
Like Collection's, this ticks every box - it just depends which applicator style you prefer. 'I can't fault this. And it's identical to another liner I use that's three times the price,' says my reviewer.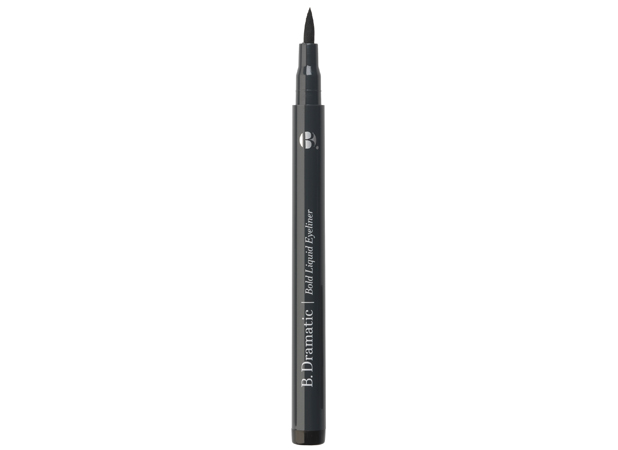 Perfect for precision
B. Dramatic Bold Liquid Eyeliner, £5.99, Superdrug
'This allowed me to draw a neat, striking line even along my fiddly lower lashline. Ideal for adding definition to a smoky eye,' my tester says.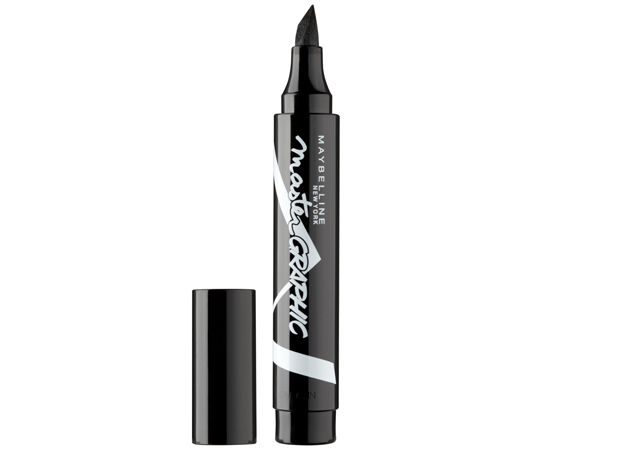 Speedy option
Maybelline Master Graphic Eyeliner, £5.99
'This is so easy to glide on when you're in a rush. It's literally like a marker pen with intense colour that doesn't need layering up,' reveals my tester.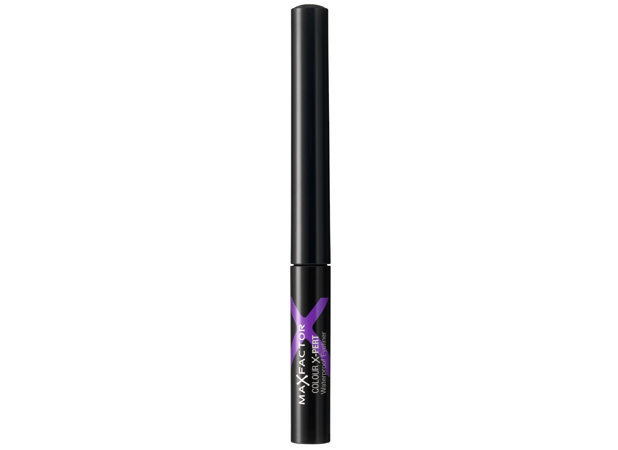 Lasts for over 12 hours
Max Factor Colour Xpert Waterproof Eyeliner, £6.99
It was the outstanding staying power that won this reviewer over. 'I applied it in the morning and it still looked exactly the same after a day at work and dinner,' she raves.
What's your favourite eyeliner of all time? Tell us below as the best comment from across the site each week wins £50!