From Paris Hilton to Britney Spears, and beauties closer to home like Sam and Billie Faiers, there have been plenty of gorgeous blondes inspiring our favourite hairdos this year.
We've all looked at pictures of our fave blondes on the red carpet and thought, wow, how amazing does she look?
Love that colour! Love that hairdo! Love that whole look!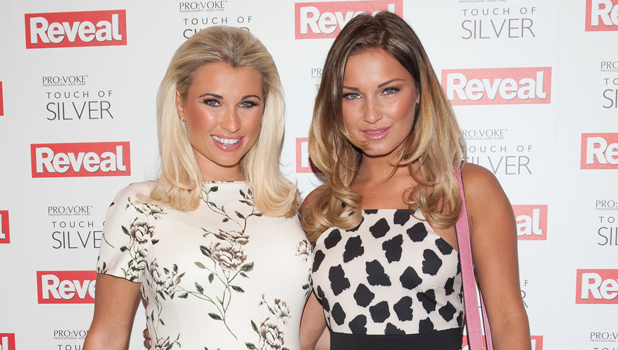 But perhaps next year it could be YOU inspiring us!
PRO:VOKE Touch of Silver is looking for three totally regular, non-celebrity women to star in three hair tutorials which will provide tips and tricks on making the most of shimmering blonde, platinum or white locks.
The vids will also show how to get 2015's trendiest styles yourself.
Oh, and even though you may not be a celeb (yet!), you'll be given the full A-list experience on set with your own wardrobe, hair and make-up people at your beck and call.
And take home a nice little goodie bag filled with TOS goods!
(Just a note: don't be alarmed by Touch of Silver's fierce purple appearance: it will NOT dye your hair a Kelly Osbourne-esque shade of lilac. Instead, the violet pigment helps maintain your golden tresses. Trust us!)
Could there be ANY better way to start the new year?
TOWIE
's Sam and Billie have already been named Very Important Blondes by the brand. You could be next! (We can't, unfortunately, guarantee reality TV stardom, your own boutique, modelling campaigns or a stint in
CBB
though...)
To start your journey to hair stardom, there are a few things you need to do.
1. Whip out that camera and selfie it up.
They need two pictures of your gorgeous self showing off your fave up-do and down hairstyles.
2. Channel your inner hair guru
Write down your top tip for caring for your blonde, white or silver hair.
3. Get online!
Email your photos and tip to toscompetition@gmail.com. The final day for entries is Wednesday, 31 December.
Good luck!