X Factor fans, listen up! Want to know what it's really like behind-the-scenes on the show? Reveal headed backstage to get ALL the goss from Jamie Stevens, X Factor hair stylist for TRESemme.
From the wonder product behind Fleur East's curly locks to Zayn Malik's new 'do, he uncovers all.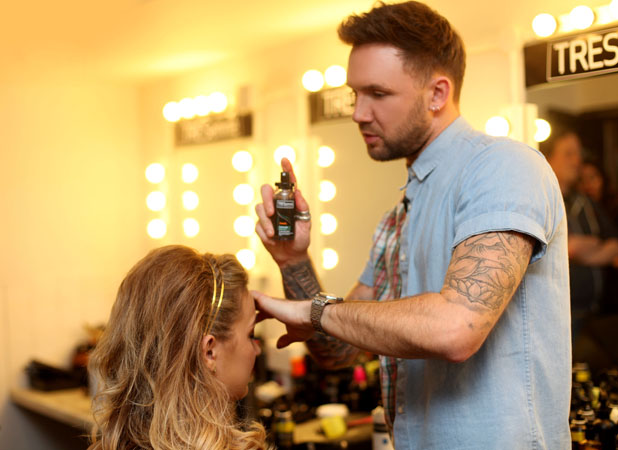 How do you come up with the ideas for the contestants' look each week?
"We have a creative meeting with Brian Friedman (the show's creative director) every Tuesday for the following Saturday's show. We talk about the theme, all sitting round a table. He says: 'I visualise them wearing this, the dancers looking like this...' then the heads of styling, hair and make-up all go away and think about what we're going to do.
"It's easier now as I've been doing it for four years. In my first year, I had to present mood boards every week to each judge, for each act!"
What's it like having Simon Cowell back on the show?
"Everyone's so well behaved! It's just like in any workplace, when the boss is around, everyone works their hardest. He walks through the corridor and people are in awe, he just has this aura about him. You never want to go against him or you'll end up in the firing line!
"It's pretty much, 'Yes Simon, no problem, Simon!' I've really pushed for Fleur to try straight hair but, even though he thought it would look incredible, that's not the look he wants her to be recognised for. He also wanted Ben to shave his beard off although we just ended up cutting it shorter so it blended out a bit."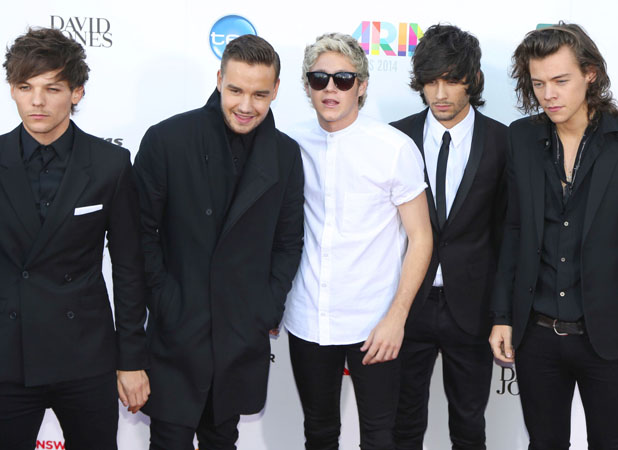 Everyone's still talking about One Direction's hair! What do you think of Zayn's new look?
"I'm going to be honest - I didn't really like the hairband. I used to wear one of those playing football when I was 15-years-old! But the boys are just too cool and so understated.
"Just before their performance on the
X Factor
a couple of weeks ago, Harry had to change his shirt. Every other celebrity I know would have asked for their hair to be touched up after that. But Harry just ruffled it with his fingers and went straight on stage! He's super-cool. I guarantee everyone will grow their hair long like them now. Everyone!"
We love Fleur East's huge mane! What are your tips for curly-haired girls?
"You don't have to stick with one type of curl. You can use a pencil tong (that's just a bit bigger than your little finger) to make a few individual curls more defined. Or take a pintail comb (not plastic or it will melt!) and wrap a little section of hair round the end then clamp with straighteners (see picture above).
"Sometimes we also subtly straighten Fleur's roots - you'd never be able to see it but it makes the whole style bigger. My most-used product on her is TRESemme Oil Elixir, £9.99. I just scrunch it into the hair. She loves it, I've given her some bottles to keep for herself.
"For afro or very curly hair, it's also a good idea to go for lots of different tones of colour like Fleur has. It breaks the look up a bit and makes the curls look better than if they were just one solid shade."
What happens before the live show?
"We have a full dress rehearsal at 4pm before the show on the Saturday so they have to be completely camera-ready. The contestants get here at 10am and I have the boys for around 15 minutes and the girls for about 40 minutes.
"Although it's so hard to pin them down! They're always being taken away for photo calls etc. I do their hair, pin it up to hold the style, take it down for the rehearsal then pin it back up again ahead of the live show."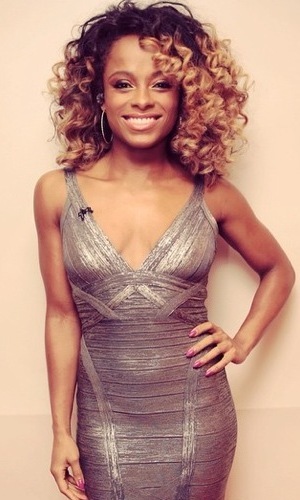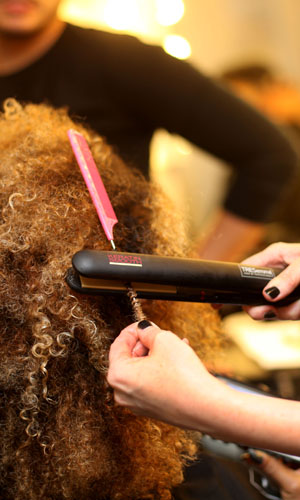 You must be a pro at making hair stay in place all day! What are your tricks?
"It's all in the preparation. I always say you can't build a tall building without preparing your foundation first! Mousse is fantastic for that - I use TRESemme 24 Hour Body Amplifying Mousse, £5.50. And backcombing is great although if you use the right products, you don't have to do it too much. When I want the contestants' hair to have mega height and volume, I use TRESemme 24 Hour Body Plumping Powder, £5.50.
"Most of the finishing products are applied right before the live show though. In the first week, we got through 15 big cans of TRESemme Ultimate Hold Hairspray, £4.99. It was all the boys' fault! They wanted top-ups every twenty minutes from lunchtime to the show in the evening. Their hair barely moved! I had to ban them from it!"
Any divas this year?
"I do always notice a difference in the contestants over the course of the show. It's only natural. They start off as normal people and a few weeks down the line, three quarters of the UK population know who they are.
"It's tough - they're living together 24/7, no time on their own - I don't know if I would want to do it. In previous years, some contestants have got more demanding and they stop treating people nicely. But so far, we haven't had any dramas this year!"
Has anyone hated a hairstyle?
"We haven't had any problems this year - sometimes people ask for it to be a bit bigger or something but that's it. Chris from Stereo Kicks was a bit unsure about his recent cut though. It's hard getting eight boys of that age to do anything other than a quiff! But I'm so happy they're still in the competition as we're going to experiment more with them. Some will grow it longer, others are going shorter. It's exciting!"
Who's your act on this year's X Factor? Tell us below as the best comment from across the site each week wins £50!