Since hitting our screens on Celebrity Big Brother earlier this year, Casey Batchelor has given us serious envy with her sexy smoky eyes, flawless skin and amazing wardrobe.
We bumped into the brunette beauty looking super glam at Macmillan Cancer Support's Wonderland Launch Party and grabbed her for a girly chat. She told us the secrets behind those party peepers and the best way to get the perfect feline flick.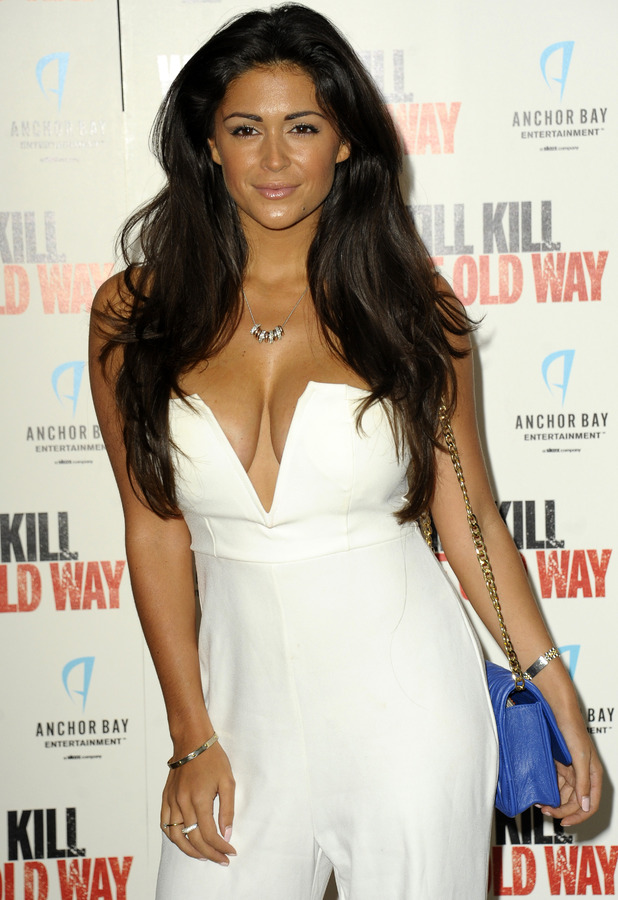 Now that winter has arrived, what have you been doing to change your skin routine?
"I actually just came off the pill about a month ago and it's really affected my skin, it's changed so much. My hormones have gone everywhere, so I've had to go to the doctors and get prescribed medication. It's been really bad and was getting me down, especially when I have my photo taken."
Oh no, you look gorgeous regardless! What are your tips for blasting a blemish then?
"Well, before I go to bed, I've been using Sudocrem (
Lauren Pope is also a big fan!
) and when I wake up in the morning it actually makes my face so much nicer. I do love using Clarins face wash (we love their
Gentle Foaming Cleanser
), but I've splashed out a bit today and bought the
Crème De La Mer Cleansing Gel
, because I thought "My skin needs a bit of TLC." It was £65 (gulp). When my skin isn't oily, I also use
Clarins' Lotus Oil
(£32) at night."
Party season is on the way, what sort of make-up will you be trying out?
"I think in the winter you can go heavier with the make-up. During summer it's lighter, I use a BB cream and keep it fresh, but in the winter I think you can wear dark lipsticks and experiment more. I love dark lipsticks but I worry that it doesn't suit me, 'cause I make my eyes dark and have dark hair. But I really love red, I might go for a berry, rather than a brighter red. I think if you go heavy on the eyes, you should have a lighter lip, otherwise it's too much!"
Your eyes always look amazing, what are your go-to products?
"I always use eyeshadow on my eyebrows, I never use a pencil. My brows are tattooed on, so I just use a dark shadow to define them. For my lids, I love MAC eyesahdows. I use the
Pro Long Wear Paint Pots
(£15.50) as a base, because it evens out my eyes and keeps the eyeshadow on for longer.
With the eyeshadows, I love Mulch, Embark and Ricepaper. I always use
Ricepaper
as a base over the top of the Paint Pot and Mulch goes underneath my eyes. Then I either use eyeliner with a flick or just at the top."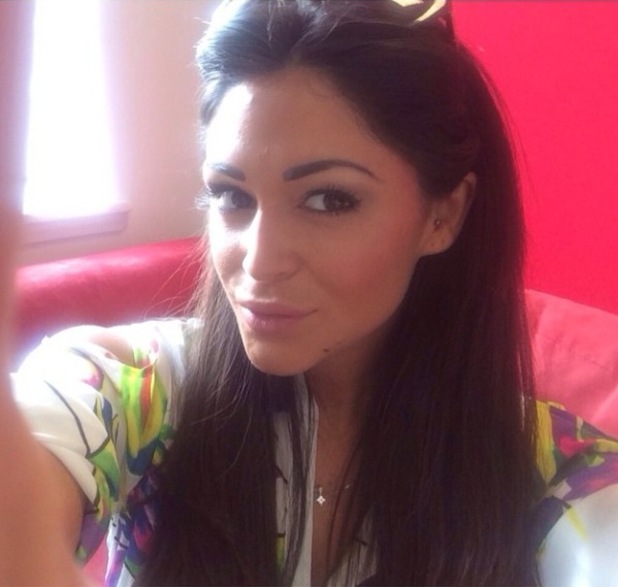 What are your tips for getting the best flick?
"I'll use
Rimmel's Exaggerate Liquid Eye Liner
(£5.29), with the brush not the stick, 'cause then you get a better flick. Then I use
Simple's Eye Make-Up Corrector Pen
(£4.99) – it's really good! Do your flick, then get the pen and go underneath it and the flick is perfect! You can get the perfect flick and it's not wonky or wobbly. You can make it as thick as you want, then just get the pen and rub it off."
Fashion-wise, what are you loving at the moment?
"Well, I think red is coming back, I love a bit of red! And golds and coppers – all the autumnal colours. I love a big coat, too. I love autumn when the sun is shining and it's a bit cold. So you can wear a coat and your shades, but the air is crisp. I love that."
Have you had any big splurges recently?
"I'm a bit of a shoe and bag-aholic! I got a new YSL clutch recently with black tassles. I'm a sucker for shoes, too. I got a new pair of Jimmy Choo boots, which are lovely. They're ankle with a small heel and two buckles on the side, they were £700 (ouch). My wardrobe looks like a shop, I have shelves with all my designer handbags and shoes."
Okay, we're seriously jealous!
Reveal is now on Google Plus! Join us here for the latest pictures, fashion and celebrity news!