In Katie Price's new novel, Make My Wish Come True, the star's heroine Storm has green eyes and black hair. So when Katie stepped out two weeks ago with newly-dyed jet black hair, was it just a coincidence?
We talked hair colour, make up and beauty tips with the ever-glamorous mum-of-five, as she promoted her 10th novel.....which we loved, by the way!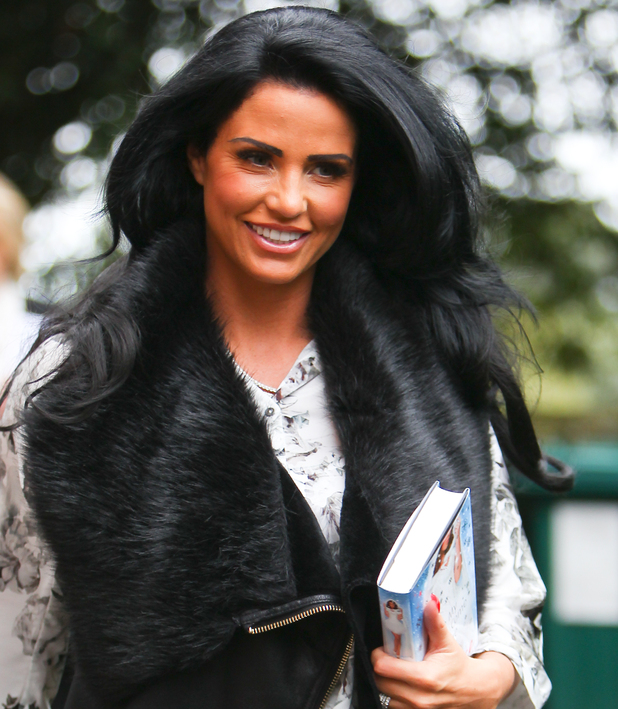 "This happens all the time," Katie, 36, says. "Whenever I do a novel, afterwards there's always elements of truth in it. I only went dark with my hair days before and it's just like Storm, she's got long dark hair and green eyes. People will think I've done it on purpose for the book - but I haven't."
So why DID you go dark then?
The kids love me with dark hair, Kieran loves it too. Junior keeps saying: "But I want your hair black." But I'm not used to it yet.
What do you think of it, is it a bit of a shock?
Very and it's a bit long I think. But they all like it long, so I'll keep it long for a bit and then cut it shorter. Then I'll start lightening it for the summer.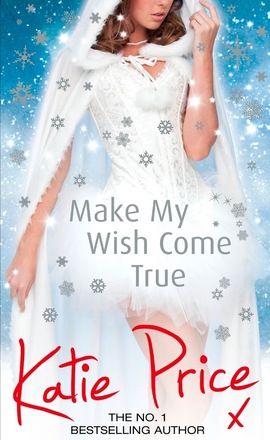 You've probably had to change your make up a bit for your hair colour?
I only had it done a few days ago, I'm a bit like, "Ooh it's a bit dark at the minute," so I don't really know what to do with it! What I'm saying is, I probably won't stay dark for long. I always get bored with my hair.
What products do you have in your make up bag?
I always make sure I have a bottle of ColourB4 on me, as I'm quite spontaneous and always change my hair, so this means that I can strip my hair back and then apply new colours, which is fun. Regarding make-up, If I'm honest I never wear make-up in the day unless I'm working, I've done a course in HD make-up, so if I go out I'll wear that. And I like MAC, NARS and, Laura Mercier. For years and years, to take my make-up off I've always used Chanel Precision Eye Make-up Remover, £22, in the little blue bottle. And MAC Face Wipes, £16. I've tried every wipe around and I just think MAC wipes are the best.
What mascara do you use?
I can never pronounce the name but Yves Saint Laurent Volume Effet Faux Cils Mascara, £23. I like the purple one they've got, but it dries out quick. And Givenchy Phenomen'Eyes Mascara, £23. It's like a little round ball, it's not like a stick. It really gets in the gaps.'
What foundation do you use?
HD Fluid Foundation, £32, at the moment. And one similar to that is MAC or Vichy Dermablend Corrective Stick, £15. I don't always use the same foundation because I think, like your hair, it's good to keep changing it. If you use the same shampoos I find my hair gets used to it. Same with creams at the moment. I'm using Tesco's own Hydration Day Cream, £3.
Do you rate it?
Yes, I've tried Nivea, £2.49, and I like Astral Cream, £7.99, too, but at the moment I'm using Tesco's own. Funny enough, it's because I've moved house and I lost my other ones so I bought that.
Have you switched your skin care routine for the cold weather?
No, but I do like putting moisturiser on.
Any new beauty trends that you're following?
No, but I always make sure that my eyebrows are done. Eyelashes tinted, eyebrows done. And a spray tan.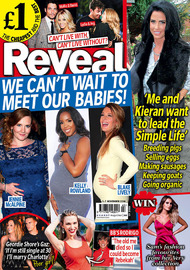 What's your favourite fake tan and what's your ultimate fake tanning tip?
I still haven't found the right one yet, they've all got that smell to them so I haven't got a favourite and I use all different ones. I'm trained in Crazy Angel Tanning, I did a course in that one. I like it but because I like it really dark, it ends up going patchy and I find fake tans can make me go spotty. I also have the odd sun bed. I know they're not good for you but I've got no other vice!
You just don't like being pale?
No, I just like being brown. But I'll probably look like an old lady in a few years. I'll have old leather boot skin!
Make My Wish Come True, Katie Price's 10th novel, is out now, price £16.99
Read more from Katie in the new issue of Reveal Magazine, in stores today.