We'll never forget the moment Lydia Bright first strutted onto our screens as James 'Arg' Argent's girlfriend in The Only Way is Essex. Caked in foundation, with layers of false lashes, even Lydia now confesses she cringes at the sight of her beauty disaster!
She tells us: "When I watch the first episode of
TOWIE
, I cry. My make up is the most horrendous thing I have ever seen in my life. I used to wear so much of it, I looked absolutely ridiculous. I can't believe my mother ever let me do it!"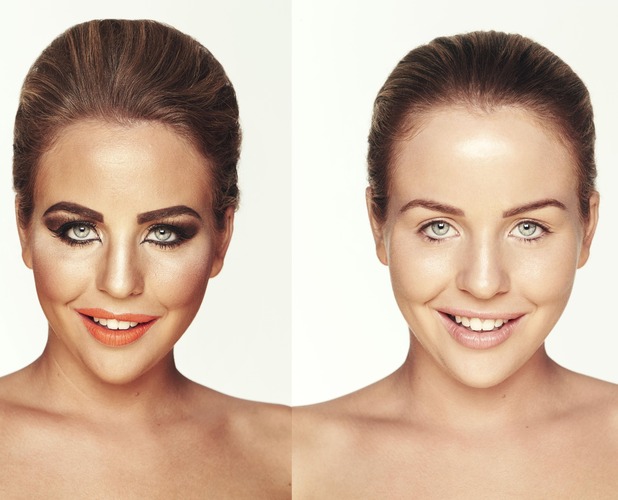 But fast-forward four years and Lydia has joined up with facial scrub brand St. Ives to encourage women to ditch the slap in favour of a more naturally beautiful complexion.
In the striking images for their 'make-under' campaign, former make-up addict Lydia is seen with a full week's worth of make-up on, and then without even a dab of concealer.
For the first look, which is reminiscent of Lydia's
TOWIE
debut, over 35 make-up products were used over the space of two hours, before she used make-up wipes, followed by the scrub, to reveal her make-up free face. And we think she look gorgeous!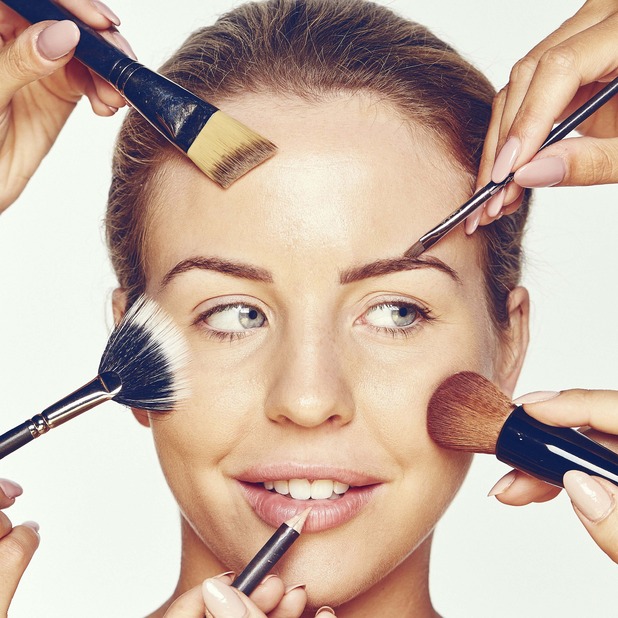 Naturally, we were more than a little eager to discover her beauty secrets, and were quite surprised by their simplicity.
"Now I've grown up, I've realised that less really is more," Lydia laughs.
"I look after my skin a lot more now. I used to wear a lot of fake tan which made me break out, and I used to sleep in my make-up. You don't really think about how it will effect your skin when you're younger but I'm a lot more conscious of it now.
"I look after my skin and use natural products where I can and I exfoliate and moisturise. I don't pile on my make-up now, and I've become a lot more confident in going bare and letting my skin breathe."
But like us all, Lydia admits she still likes to experiment with different make-up looks, like her ever-changing lip colours, and still likes to wear make-up when she's on-set.
"I wear slightly more make-up on
TOWIE
than I do in everyday life. But I'm still known as the cast member who wears the least!"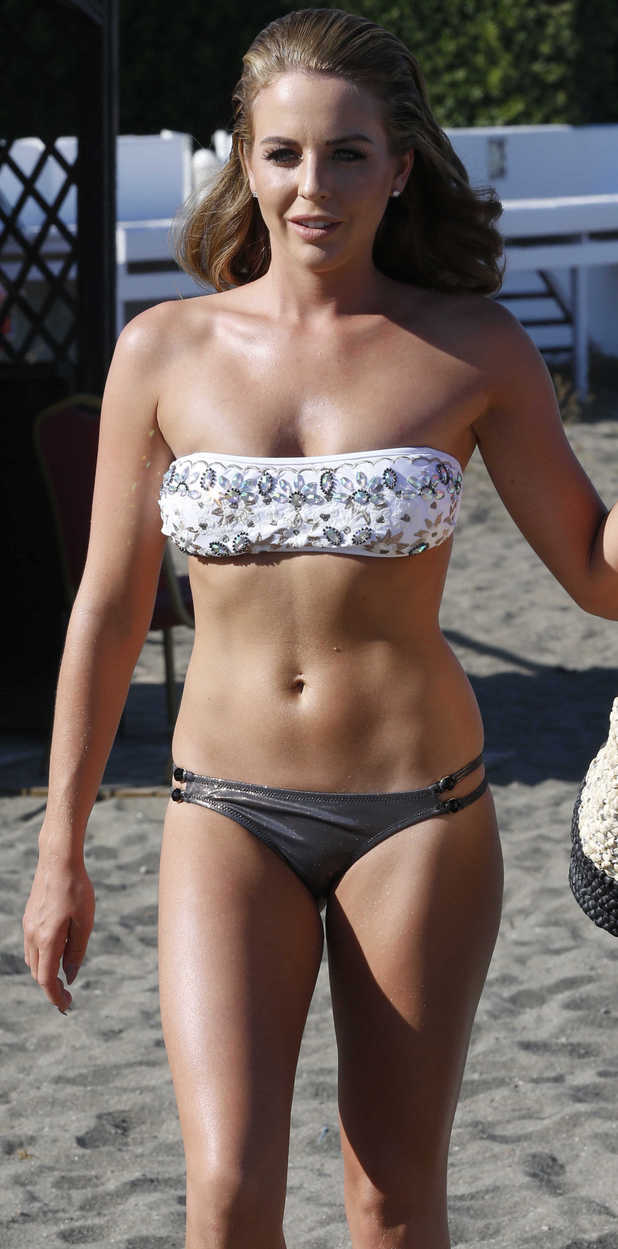 And Lydia, who earlier this year was voted winner of the best beach body by all of you, has fought of any pressures to have surgery and is proud of her natural figure - which she maintains by following a fat and sugar-free diet.
"Cutting out sugar is hard at the beginning when you're used to eating it. But if you crave it, you're better to have fruit. Don't get me wrong, I do have a treat day once a week which I really look forward to. I'll indulge in popcorn!" she admits.
"It's important for me to show that you don't need to have surgery to be beautiful. A lot of young girls look up to us and I'm not against surgery if it makes you feel better, but for me, I want to put out there that being beautiful isn't everything, and big boobs aren't everything.
"There are so many more important things in the world than looking beautiful."
See Lydia's whole make-under for St. Ives here!