It's a foundation revolution! From 24-hour staying power to your most natural colour ever - the latest foundations sound seriously impressive.
But just how good are they? My team of testers give their honest reviews.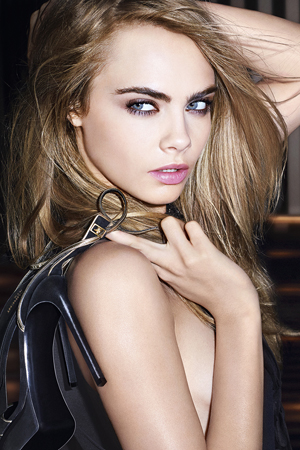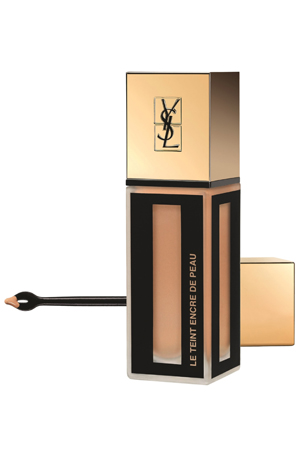 Base from outer space
YSL Fusion Ink Foundation, £30.50
THE BIG PROMISE: Labelled the most 'scientifically advanced make-up in the world,' this notched up a waiting list of almost 12,000 people. It's said to absorb grease (with an ingredient that scientists use to trap particles in space) for a 24-hour matte effect. The unique ink well-inspired dispenser claims to deliver the perfect amount of product.
THE TESTER SAYS: 'YSL's description of this - 'feels like a feather, wears like an ink' - is spot-on. It has an unusual watery consistency that melted into my skin within seconds but it still stayed put all day and night at a festival! It's definitely on the matte side but my skin didn't look flat - more Millie Mackintosh-esque velvety. I'm in love.'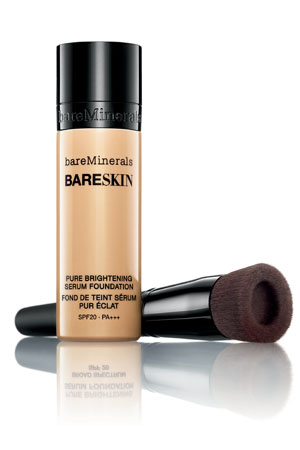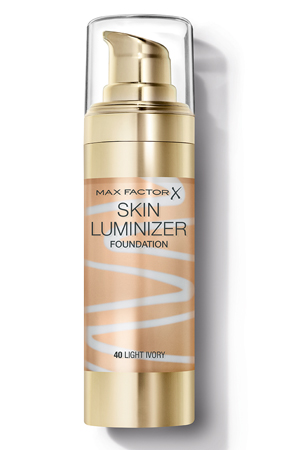 The first in 20 years
Bare Minerals Bareskin Brightening Serum Foundation, £26
THE BIG PROMISE: Having championed powders for decades, Bare Minerals' first liquid foundation had to be seriously special, it says. Beauty boffins in its labs experimented with a whopping 83 formulas. Its biggest plus point? Any ingredient that isn't totally essential including oil, silicone and even water has been eliminated.
THE TESTER SAYS: 'For sensitive complexions, this is a total saviour. My skin reacts easily to foundations but it didn't break me out or cause irritation. Just three drops gives a flawless, satin finish - I didn't even need concealer. One tip? Invest in the special brush, £24, if you can. It just doesn't blend quite so beautifully with others.'
A new kind of glow
Max Factor Skin Luminizer Foundation, £12.99
THE BIG PROMISE: There's a plethora of illuminating foundations around but unlike others, this claims to use particles that only reflect warm light not white light. And it contains 'elastomers' that have a 'window' effect against your skin so your natural radiance isn't masked. Oo-er. In short? It gives a gentle glow rather than shine.
THE TESTER SAYS: 'I'm usually put off by anything that claims to be radiance-boosting as I find it doesn't have lasting power or coverage. But this was different. It made my skin look more luminous than any other foundation I've tried but was still in tact 12 hours later. I'm impressed, especially for the price.'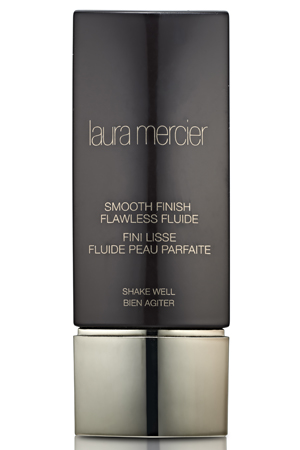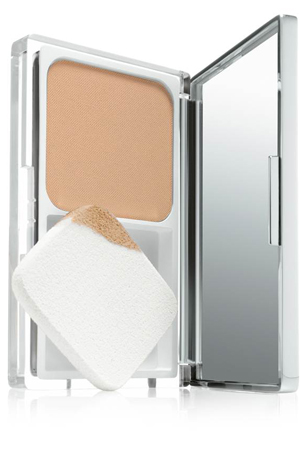 Your perfect colour match
Laura Mercier Smooth Finish Flawless Fluide, £34, Space NK
THE BIG PROMISE: Joining Laura Mercier's multi award-winning bases, this took two years to develop and boasts a 'revolutionary bi-phase formula.' Translated? The colour pigments sit at the bottom of the bottle while a liquid floats near the top. When you shake it up, the two mix together for fresh, skin-like colour every time.
THE TESTER SAYS: 'Wow - this has an unbelievable 24-strong shade range so I could choose my exact match. The finish is matte and it almost sets to your skin instantly which gives it serious lasting power. It's not totally different to other lightweight formulas I've tried but definitely a lovely, natural-looking foundation.'
The smoothest powder ever?
Clinique Anti-Blemish Solutions Powder Make-up, £24.50
THE BIG PROMISE: The latest addition to Clinique's fantastic anti-blemish range, this powder foundation is produced using a special 'jet milling' technique for a mega-fine texture and smooth application. It claims to cover skin redness and acne scars while keeping oil at bay all day.
THE TESTER SAYS: 'This can be applied on top or instead of liquid foundation but I found it too sheer to be used alone - I prefer more coverage. It combated shine without looking cakey and I couldn't believe how smoothly it glided on. I love the idea of the anti-bacterial sponge too.'
What beauty buys would you like to see me test next? Tell me below and the best comment from across the site each week wins £50!