Kelly Osbourne may have had most of her hair shaved off – but she can still work a fabulous updo that puts the rest of us to shame!
The
Fashion Police
co-presenter has
had lavender locks for almost 4 years now due to her TV contract with E!
, but while Kelly's colour hasn't changed, her cuts, styles and lengths have seen all manner of transformations...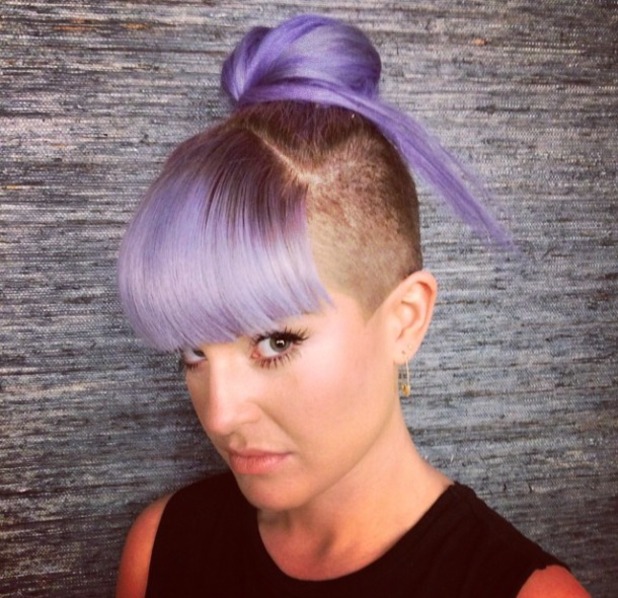 Kelly had the sides of her hair shaved off back in April by celebrity hairdresser Frankie Hernandez, who is one of the top celebrity stylists at
Meche
Salon in LA's Beverly Hills.
And since then we've loved what she's been doing with her fierce undercut.
Last week, Kelly worked an interesting
punk style, complete with plaits, braids and safety pins
.
It might not have been up there as one of our favourite styles from her ever-expanding gallery of dos, but it was certainly the most unusual and 'out there'!
Kelly also rocked a rather
fabulous mohawk
the night before the safety pins, at a Vera Wang party in LA. And THAT was a look we loved.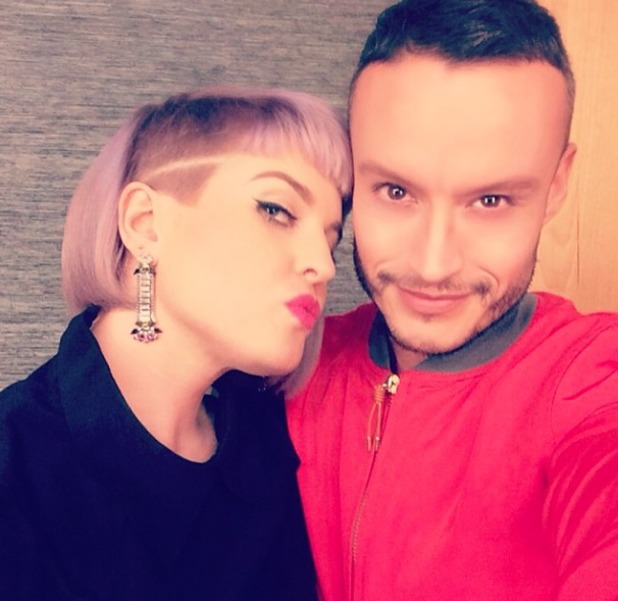 This cute, twisted topknot, however, is by far the most feminine way to wear her undercut and again it was all thanks to the brilliance of her hairdresser, Frankie (who also tends to fellow E! presenter Giuliana Rancic's locks, btw).
To recreate Kelly's look – with or without the buzz cut! – flip your head upside down and scoop your hair into a high ponytail on top of your head.
Secure with a band then twist your ponytail into a topknot, leaving a few ends free to fall over one side. Secure with grips, spritz with hairspray and you're done.
Of course, it's a much more daring look if half of your hair has been shaved off, but it's still a great look to try if you want to keep your crowning glory as it is!
More stars with shaved heads in our gallery below!
Copyright: Rex Features