Lily Allen has gone natural and make-up free while relaxing in New York.
Lily flew out to the Big Apple yesterday (17 March) with her two children and took some selfies while kicking back and chilling out.
In the photos, which Lily posted on Twitter, the singer is lying down on her bed listening to music and she has her hair pushed back from her make-up free face with a head band.
Alongside the first snap, she commented: "Shinynose." She then wrote: "Selfies, what a dumb lol."
Lily is definitely enjoying herself now she is back in the limelight and all her previous declarations of wanting to retire three years ago seem a distant memory.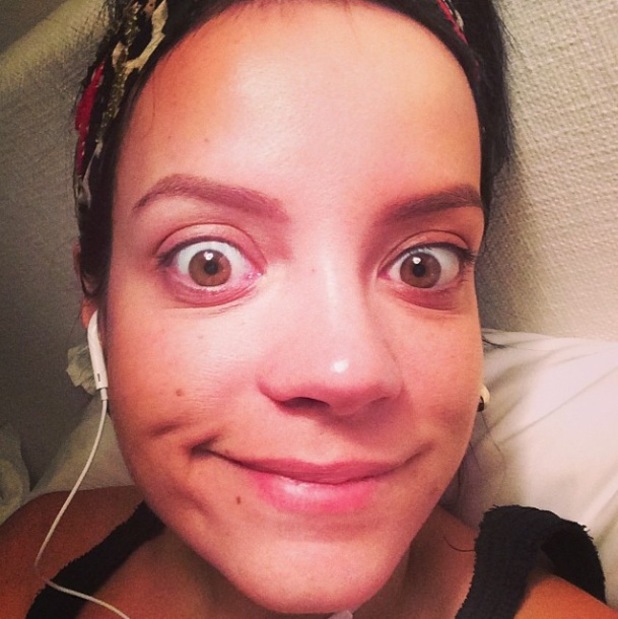 In February, Lily won the gong for 'Best Solo Artist' at the NME Awards and she is currently promoting her new album,
Sheezus
, which is released on 5 May.
Watch her video for 'Hard Out Here' below - but be warned, it contains swearing: