Phillip Schofield better watch out – he has serious competition in the silver fox stakes now from Martin Kemp!
The actor, 52, unveiled a head of grey hair rather than his usual dark locks during an appearance on ITV's
Lorraine
this morning (3 February).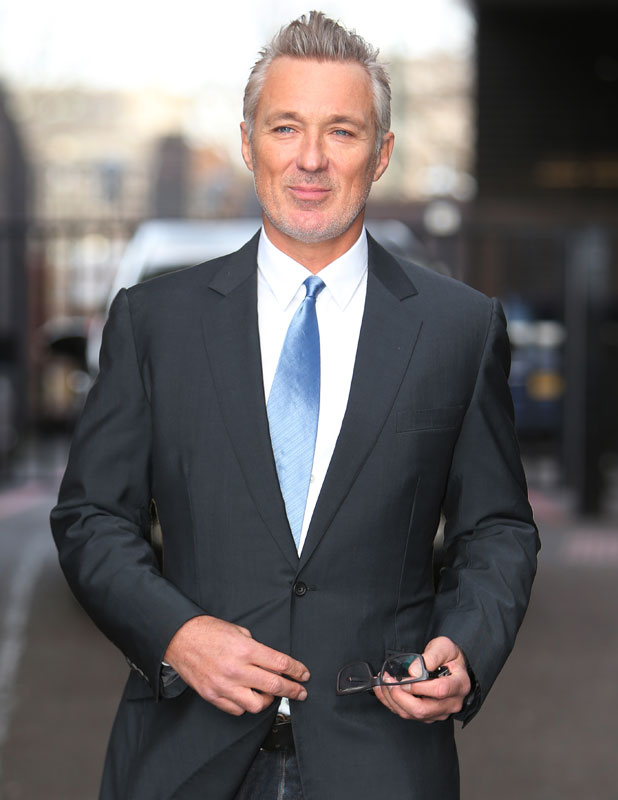 After Lorraine said she loved his "distinguished" new look, he said: "I was trying to do it for a long time. You know what it's like working, you're always caught up between [work]. I've recently been directing and so it's a few months behind the camera so I just let it come out. I thought 'yeah it's good, time to grow up.'"
When Lorraine said it made him look younger, he replied: "Oh thank you! I was trying to do it for a few years but you never have the space. You're always caught halfway which is really ugly."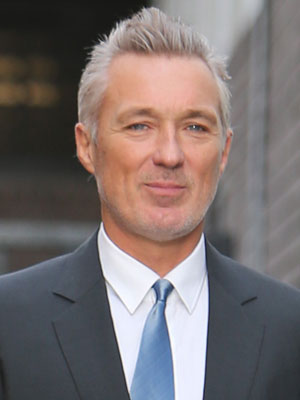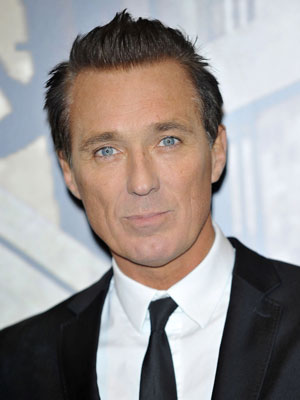 Lorraine wasn't the only one to love Martin's new look. He was inundated with compliments via Twitter, prompting him to tweet: "Is my hair trending!!! LOL! Thanks for all your kind comments!"
One follower wrote, "Just when you thought @realmartinkemp couldn't get anymore good looking, he then shows off a new hair do! Yummy!" while another tweeted: "Good lord @realmartinkemp is delicious with his grey hair...ditch the dye men!!"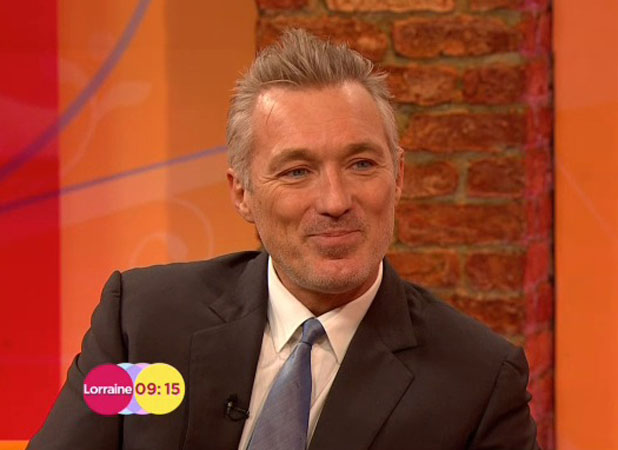 Martin appeared on
Piers Morgan's Life Stories
on Friday night, where viewers saw him opening up about the deaths of his parents. They passed away within days of each other.
Reflecting on the show, he told Lorraine: "It was good for me talking about my mum and dad. I knew it would be tough because I'd kept it locked in. I think talking to Piers was like cheap therapy in a way. Since then I've found talking about it a lot easier."
He continued: "Before the Piers show I'd kept it all locked in and hadn't spoken to anyone about it... I wasn't being strong, I just didn't want to face it. Talking to Piers was a nice opportunity to say the words for the first time. As soon as you verbalise anything like that you get it out of your body and I felt a lot better for it."
Wow! Try REVEAL Mag for FREE on Android tablets!!! Find out more here
Got an iPad or iPhone? Reveal Mag is specially designed to fit!