Lily Allen proves that just because her hair is cut into a bob with a fringe, this doesn't mean she can't work a sexy updo...
Lily, who is currently in Los Angeles promoting her new single, 'Hard Out Here', posted this selfie on Instagram yesterday (21 November), along with two simple words, "Sans fringe!!!!"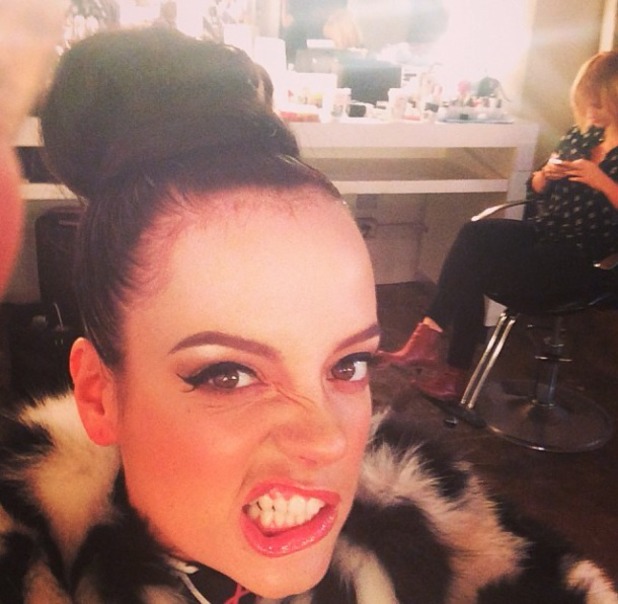 Lily had this latest chop while going
back to her dark hair colour
back in September, but since then she's shown us that bobs are far from boring!
Just last week, the 'Smile' singer sported a
super-high ponytail and blue fringe
for a night out in London with hubby Sam Cooper.
And since landing in LA, we've seen her fringe being casually swept to the side while
hanging out with new BFF, Miley Cyrus
.
But this time, the fringe has completely disappeared!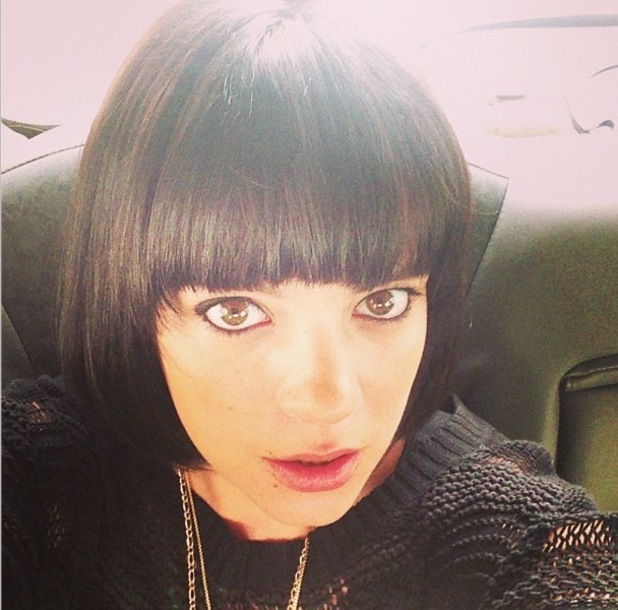 So, how has Lily managed to turn a fringed bob into a super-tight topknot? Well, probably with the aid of some fine combing skills and a clip-in hair bun.
If you have similar, short-ish locks and fancy copying Lily's look, comb your hair into a very high ponytail while it's wet, then fix with a covered band and as many grips as it takes to hold it all up!
Don't worry if the ponytail looks ridiculously short, either. As long as it's all held in place, it'll work out fine. If some pieces fall out, however, try spritzing all over with hairspray for extra security.
Next, grab a fake, clip-in bun like
Beauty Works
Oversized Ballerina Bun, £22.99,
beautyworksonline.com
and pin this over the top of your ponytail.
And that, as we say, is that.
Fringe or no fringe? Let us know how you prefer Lily's hair, below. Our fave comment across the site each week wins £50!