The Only Way Is Essex's Frankie Essex gives us the lowdown on her favourite beauty treats of the week, exclusively for Reveal.
Hi guys! With Christmas on the way and lots of fun, festive parties to go to, I thought I would share with you which beauty buys I use to get glammed up for the party season.
I've got quite a few Christmas parties lined up, which is exciting. Obviously I'm going to make sure to go out with my friends and family too and then we'll have Christmas dinner round Joey's house on Christmas Day. He won't be doing the cooking though!
Read on to find out why I would recommend giving these beauty buys a go...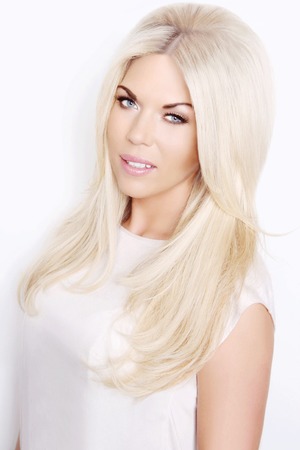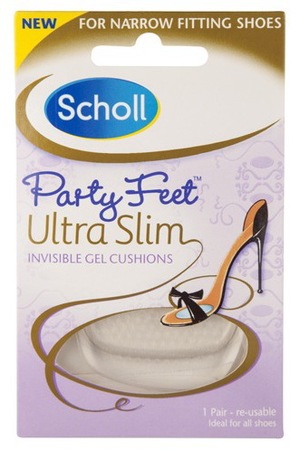 Scholl Party Feet Ultra Slim Gel Cushions, £4.59
My Nan always buys these for me and they are a godsend. You know when you put an in-sole in and by the end of the night your feet still start hurting? I used to always put another pair in and wear two. Sometimes with these party feet, they can be a bit sticky and start sliding around in your shoe too (well, I find they do!), so I like to have two to keep them in place. I usually keep a spare set in my bag on a night out or take a spare set from my friend if they have them – especially if I'm wearing new shoes. It all depends on what shoes you're wearing and where you are going, whether you're just going to dinner or out to a party.
I will admit, I did used to be one of those girls that takes their shoes off at the end of the night, but I don't anymore because I lost a pair of shoes once and I was gutted! They were only a pair from Faith and it was years ago, but still. I was out with Chloe and I'd had a few too many drinks and took my heels off in the club. I can't remember where I put them!
The Body Shop Honey Bronze Shimmering Dry Oil, £16
This is literally amazing! Whether you've got a tan or even dry skin, it works so well. It's not as greasy as some baby oils can be and it gives your skin a real moisture boost. Plus, it's got a hint of glitter in it, which is lovely and gives you a nice golden glow. It smells nice too! Obviously you want to avoid getting this on your clothes, so I would let this sink in for a while before getting changed.
I wouldn't wear this during the day, but it's perfect for a night out, especially at Christmas because my skin always gets a bit drier around this time of year. It's nice to have a bit of sparkle too. I know Champneys Spa do a similar oil, I had to shake the bottle to get the glitter to separate and it was a screw top, which I felt could lead to wastage. Whereas, with the Body Shop oil, it comes with a pump so you can spray it like perfume and you won't waste any.
During winter months I always go for a lighter tan because you can't be full on orange can you? It would be a bit obvious!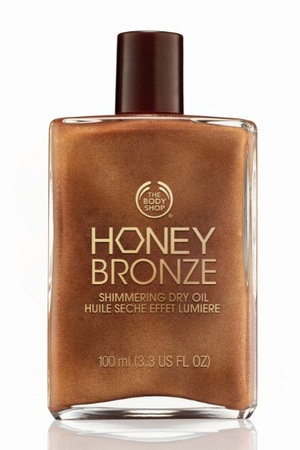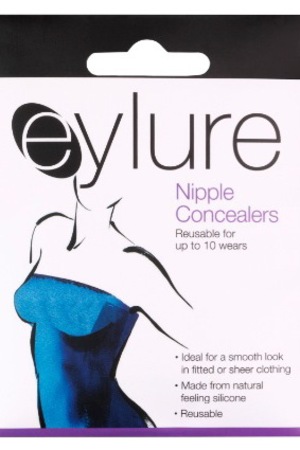 Eylure Nipple Concealers, £6.00
These nipple covers are brilliant and so handy. If you can't wear a bra underneath your dress then these are a must – especially because it's getting freezing cold now! I know that Abi Clarke (my
TOWIE
co-star) wears them too. And they're in a shape of a flower as well, which is fun. I think it's always best to take extra covers out with you on a night out because they can sometimes lose their stickiness.
I've had quite a few experiences when I've gone out without a bra and my nipples can be seen through my top, which is so embarrassing. I don't even realise! My boyfriend has had to point them out to me on a couple of occasions because I'm totally oblivious. I remember once Simon Cowell took the mick out of Khloe Kardashian on
The X Factor
in America because he could see her nipples through her chiffon shirt. He said something like 'Oh the air con must be cold tonight!' That was a bit bad. She should have used some of these nipple covers.
Scaredoo all-in-one Professional Haircare Brush, £10.99
The Scaredoo brushes are great because they act like a 2 in 1 - a brush and a tangle teaser. One side is like a paddle brush and the other side had thinner bristles, which act as a tangle teaser. They're quite small, so they're handy to pop in your bag, especially when I've been filming
TOWIE
. I carry them everywhere because they're much easier to have on you than a normal brush. They work really well on extensions too and the brush can be taken out of the handle part so that you can clean the bristles, which is a good feature. I've given Chloe one and I might pass one on to Joey too as a little present for Christmas.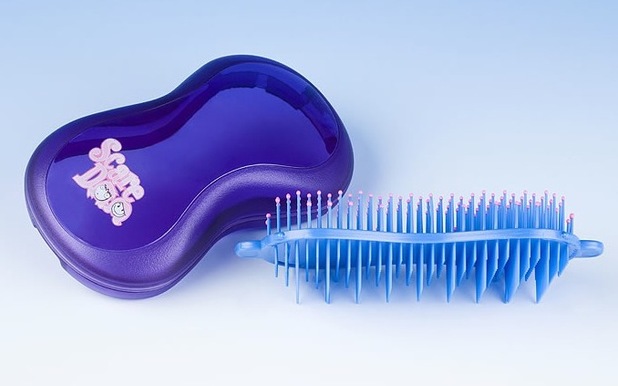 I've actually already started thinking about Christmas presents. My Dad likes deodorant sticks, so I've bought him the Chanel Bleu one. I think all girls like smellies and lip-glosses, so I might give a few of those as presents too. I'm doing a big Christmas shop next week. I've got to get prepared because normally I leave my shopping quite late. And it's best to do it before I get excited and start buying party clothes for myself instead!
Watch Frankie Essex on The Store on Sky Channel 642, Freeview Channel 39 and Freesat Channel 809 promoting her Frankie Essex Hair Range or check out the website. TOWIE is on Wednesdays and Sundays at 10pm on ITV2.