Geordie Shore's resident rainbow coloured hair enthusiast, Holly Hagan, has admitted that she thinks her bright red locks launched her career.
Speaking to
Reveal
about her various hairstyles over the years, Holly said that although she plans to keep experimenting with new vibrant shades, her red hair will always have a special place in her heart.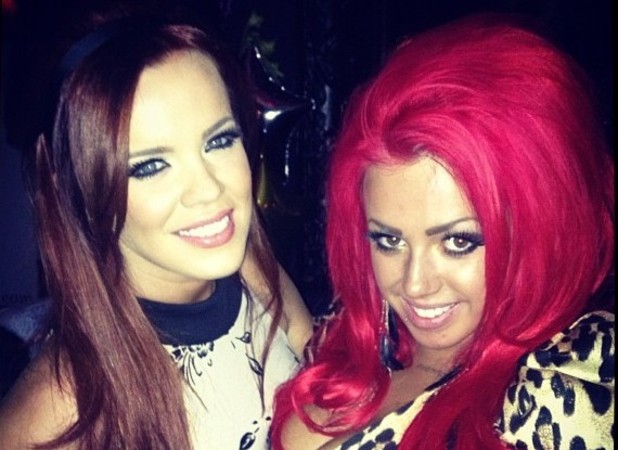 "I think they've all been favourite [colours] for different reasons," she explained. "I think the red kind of launched my career and that was the first big change that I did. Then doing the purple was a massive step for me because it was the first colour I'd had in two years since the red and I loved that. And now the blue is obviously great for winter (laughs).
"But I think the red might be my ultimate favourite because it was like my trademark and marked the beginning of my career. I just had black hair before that and my natural colour is like a dull, dark brown."
Holly - who is now a 'Rockabilly' shade of blue - also added that she is in no hurry to return to her birth given hair colour: "Maybe when I'm 30 I'll go back to brown, but not right now. I'm going to go through the rainbow first!"
The straight-talking reality star has now used her hair expertise to launch a collection of extensions and bold hair dyes, so
Reveal
decided to get the lowdown on her hairstyle icons, which celeb she would love to makeover with her products and more...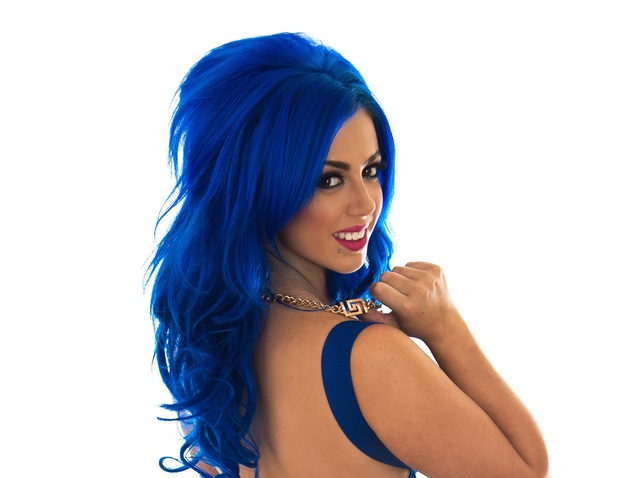 Who is your ultimate hair icon?
"I would probably say Nicki Minaj. Her hairdresser sent me a photo of her dressing room with all of her wigs in it and it looked amazing. I'd love to go in it for a day. I think I would try a wig out, but the trouble with them is they have to be very good quality and they're very expensive. Clip in extensions are just as good I think.
"I wear hair extensions from my own range with Lush and they've been dyed with my Manic Panic semi permanent hair dye. We have colours that nobody else seems to have and they can all be used to dye extensions, which is so simple and handy."
How do you keep your hair in good condition in between dying it?
"I wouldn't say it's in amazing condition right now because I do use a quite a lot of bleach on it and I do change it a lot. But I use hot oil treatments every now and again and a Lee Stafford hair growth product too. There's a really good argan oil that is sold in Primark. It's really cheap and us
Geordie Shore
girls swear by it. I've also started taking my extensions out at night because you shouldn't sleep in them, which I used to do."
With bold hair comes bold fashion sense, right? Who is your style icon?
"Probably Nicki Minaj again because she's the only person that is really out there and wears bright clothing. Her, Katy Perry and Lady Gaga are all willing to take risks with their appearance and they don't always take fashion too seriously or try to conform to what's beautiful. They just go out there like 'I can look cool with this colour hair' or 'I can look pretty with meat wrapped around me'. They go crazy and I like that about them."
If there was one celebrity that you could makeover and give them a completely different hairstyle, who would it be?
"Emma Watson because she's quite plain and she's just a normal, pretty girl. I'd love to vamp her up a bit and put loads of colours in her hair. I just want to see more people with coloured hair and going crazy with their looks."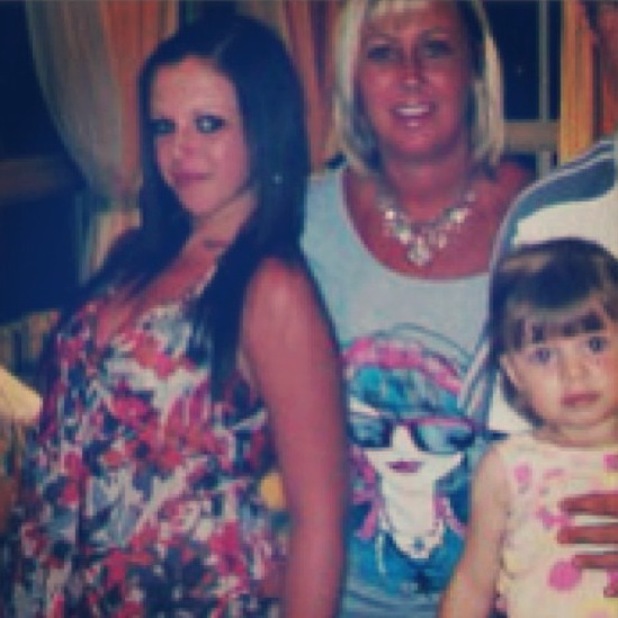 What about any of your Geordie Shore co-stars?
"I don't think the other
Geordie Shore
girls are as daring with their hair because firstly, they don't have any hair! None of us have got hair. We all look like trolls when we take our extensions out! I've been putting in clip-in extensions since I was 13 years old. I wear them everyday now because you can achieve a brand new look in a matter of minutes and they're so easy to use."
In all your years of dying your locks, have you ever had a huge hair blunder?
"Yeah, when I was trying to go blonde. I was watching tutorials on YouTube and I thought I could dye it in two stages, but for the first day my hair was orange and I had to go to work looking like that. Then I put a blonde dye over the top and my hair turned green! I was sat in the kitchen with tomato sauce on my head and trying to hide from my mum. In the end I just put a brown colour on it, but all of my hair snapped off anyway!
"I've always done my hair myself. I started going to the hairdressers about two months ago just for a cut and colour and I hated it. I know I can achieve the best colour when I do it myself. I don't trust anyone else to touch my hair now!"
Holly's range of hair extensions in conjunction with Lush Hair Extensions are available to order online now from www.lushhairextensions.co.uk.
Are you a fan of brightly coloured hair? Let us know below!