The Only Way Is Essex's Frankie Essex gives us the lowdown on her favourite beauty treats of the week, exclusively for Reveal.
Hi guys! This week I thought I would share my favourite beauty buys for a glam Essex night out. Read on to find out why I would recommend giving these a go...
Jessica Nail Polish, from £9.75
This is my favourite nail brand at the moment and it's just brought out glittery shades too, which have crystals in them and they look so beautiful when they're painted on. The glitter would be perfect for Christmas.
I literally popped into the salon the other day and I saw someone with their nails done using this polish and I had to get mine done there and then as well! You can buy the products online to use at home, which is perfect if you want to do your nails yourself. They give such a nice shine to your nails as well – and that's before you even put a top coat on!
I've always had my nails quite natural and classic looking because that's my style. I don't think extremely colourful nails would suit me. A lot of people are going for acrylics and talon shaped nails at the moment, like Rihanna or Rita Ora, but I don't like that. If you're trendy it can look really good, but bright blue shades or crazy nail art isn't for me. It's a bit too much.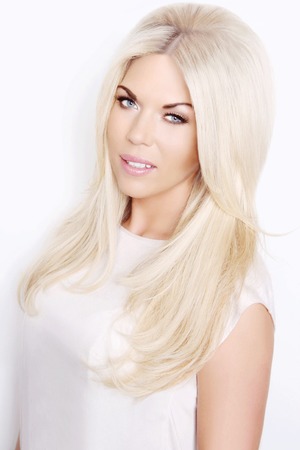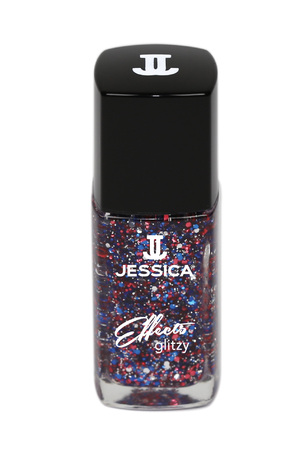 Frankie Essex Volumizer Hair Piece, £38.99
I've worked closely with my team to come up with some really useful hair extensions and pieces and I absolutely swear by this volumizer. I wear it nearly everyday, even if I'm having my hair in a ponytail, as it gives me a bit more thickness and volume instead of backcombing, which can be quite damaging.
All you do is clip it in on the crown of your head and pinch it, because it has a wire in there to boost the volume and hold the hair in place. You might want to do a tiny bit of backcombing to hide where the piece joins your real hair and then you're good to go! You can even tong or straighten the volumizer, as long as the heat isn't above 180 degrees. It's so handy and easy, especially for those days when you can't really be bothered to do your hair. You forget that you even have it in sometimes because it's so lightweight. My boyfriend can't tell when I have it in either!
Lauren's Way Daytime Dazzle Lashes, £6.95
My favourite in the Lauren's Way collection by my friend Lauren Goodger are these Daytime Dazzle lashes, which are really nice and have a flared shape. I was with Lauren the other day and she lent me these. I still have them now, so they're definitely re-usable. I know some false lashes can fall apart when you take them off and they're only good for one use, but not these ones, so you can get some good wear out of them. They're brilliant.
When I was first on
TOWIE
I would wear two sets of lashes for an over the top look, which is quite funny to think about now. But these days I prefer to appear more natural and even though these lashes are called Daytime Dazzle, they are perfect for a night out when you don't want such a heavy look.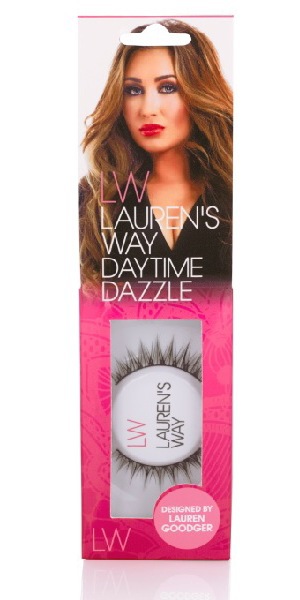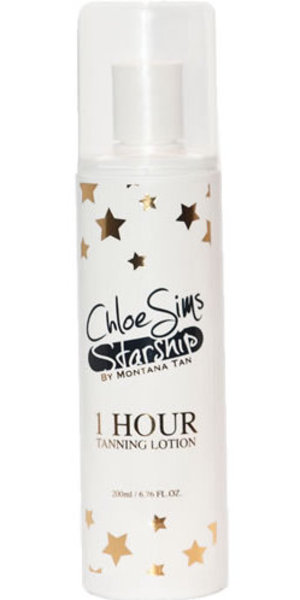 Chloe Sims Starship 1 Hour Tanning Lotion, £24.95
I went to Greece last month but I wanted to top up my tan and this tanner by my cousin Chloe Sims worked really well. I used the 1 Hour Tanning Lotion, but left it on for 2 hours for a deeper glow. I think you can have it on for as long as you want really, but obviously the longer you leave it on, the darker you'll get. I left it on and went to my boyfriend's, but he could tell I was getting more and more brown by the minute so I washed it off. It was the perfect shade in the end. I think if I'd left it on for a few hours I would have turned orange, but 2 hours gave me just the right glow.
Make sure you invest in a pair of mitts too for extra protection against stained hands. (Chloe has one that comes with a glove inside.) Dark orange hands never look attractive! The tanning products are pretty odourless as well, which is good. I even asked my boyfriend if he could smell the tan on me and he said 'No', so I think he liked that. Lauren Pope, Jasmin Walia and Abi Clarke all use Chloe's tan when we're filming
TOWIE
and if they're getting ready for a night out.
Watch Frankie Essex on The Store on Sky Channel 642, Freeview Channel 39 and Freesat Channel 809 promoting her Frankie Essex Hair Range or check out the website. TOWIE is on Wednesdays and Sundays at 10pm on ITV2.