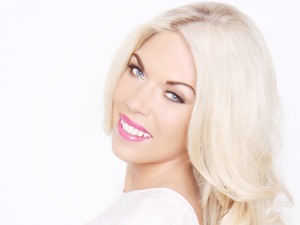 The Only Way Is Essex's Frankie Essex gives us the lowdown on her five favourite beauty treats of the week, exclusively for Reveal.
Hi guys! I am always being asked about what my secret beauty tricks are and whether I have any hidden treasures in my bathroom cabinet, so I thought I would share a few with you. For example, did you know that exfoliating your entire body (even your bum!) is just as important as cleansing your face? Your skin will definitely thank you for it. Read on for my favourite 'secret gems' that I use before a big night out...
Lush Buffy Body Butter, £10.75
You know when you have a facial and they exfoliate your skin so throughly? Well, this is like a facial for your body! You can use this on the backs of your thighs and on your bum especially, as you can sometimes get sweat patches in those areas in the winter – I know I do anyway! You have to treat your bum like your face, so you should be exfoliating it every week. You can use the Buffy Body Butter everywhere and it leaves your skin really soft, making it the perfect base for your fake tan.
This product has a similar effect to exfoliating gloves, but they can sometimes leave you feeling itchy when you get out the shower, whereas this doesn't at all. It's got ground almonds in it, as well as shea and cocoa butter, so it's very gentle. It comes as a solid bar of soap and then it melts into a lotion. I love it! However, I wouldn't recommend this if your skin is very sensitive.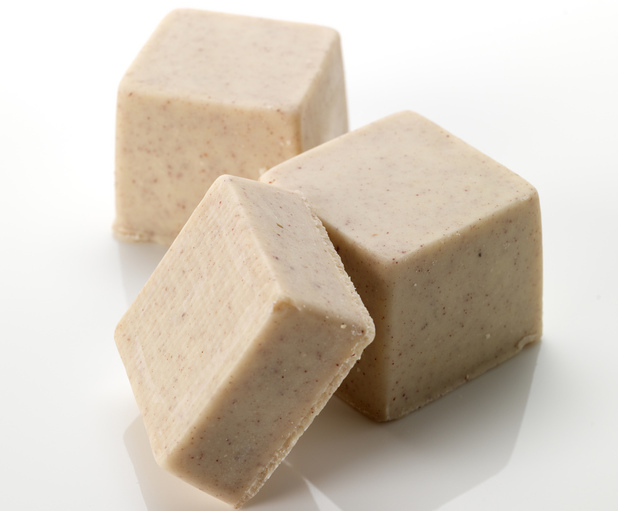 I've always got bits and bobs from Lush for Christmas, but now I go in there a lot more and they have some really great stuff. The staff really know what they are talking about.
FAST Shampoo and Conditioner set, £24.99
I had my hair extensions taken out after
TOWIE
series 9 because I wanted to take a break and let my hair grow. My beautician was using this FAST shampoo instead of a special salon shampoo and she said I should try it. So I ordered some online and it works so well! Your hair gets so much thicker.
Obviously with hair extensions your hair gets a bit knackered, but this has made my hair feel a lot healthier – just after three weeks! It works so quickly. My friends are using it now too and they have had the same results. It might even be quite a good product for men to use because they wash their hair everyday. This is a definite hidden treasure, although I would avoid using it when you have hair extensions in. I'd recommend using it in between having hair extensions to restore the condition of your hair.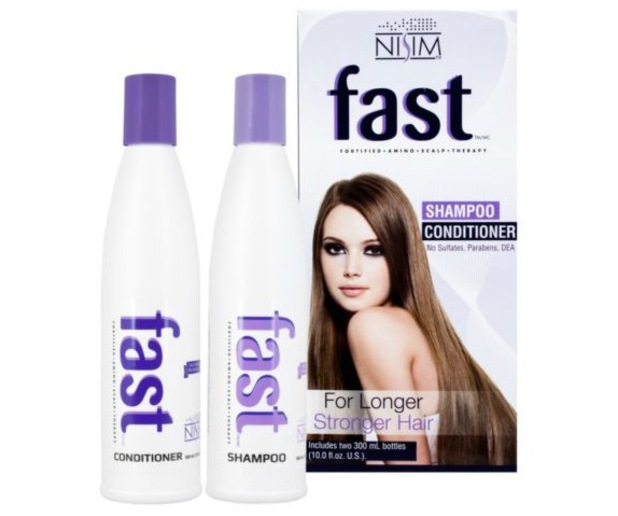 HD Brows Grow Baby Grow and Eye & Brow Palette, £29.95
I met the owner of HD Brows, Nilam Patel, a while ago and she is such a lovely lady. HD Brows is her speciality and she definitely knows her stuff! She first tints your eyebrows, then waxes them and then threads them, so they really stand out. She finishes your brows with this special make-up, which you can now do yourself at home and it stays on for at least 24 hours.
This particular palette that I use has four different colours in it and they don't fade at all. The palette is really good, I use it all the time. I think it's quite easy to re-create the salon eyebrow look at home too – especially if you watch tutorials on YouTube and learn which eyebrow shape suits your face. I never used to be bothered about doing my brows, but one day I decided to learn the technique.
Eyebrows are really important to us
TOWIE
girls now. Some of us even have our brows tattooed on - including me! My mum passed away when I was young, so I didn't have that female guidance when it came to beauty and eyebrows and I over-plucked mine, which ruined their shape. I've had my eyebrows tattooed on now because they ended up looking too far apart. I had them tattooed subtly by Nilam herself and I use the make-up over the top because it gives them a softer look.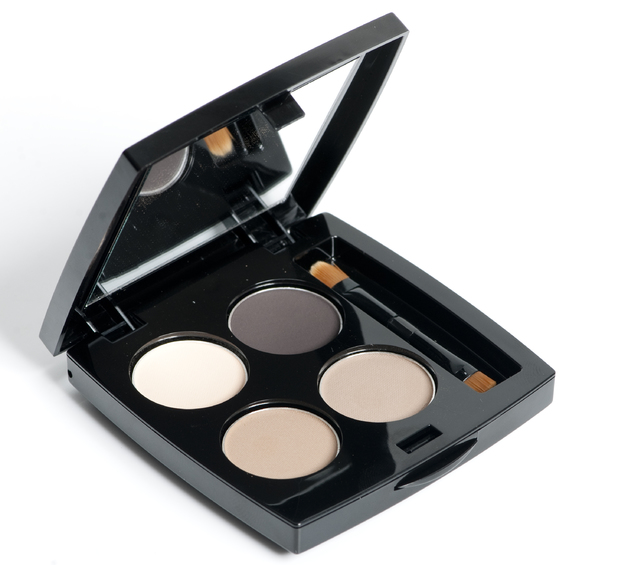 I think the reason we spend so much time on our brows is because they can really change the overall appearance of your face. One of my top tips to remember when doing your brows comes from the saying: 'Your eyebrows are brother and sister, not twins'. This basically means that you shouldn't spend hours worrying about making them identical. No-one's face is perfectly symmetrical!
Pond's Institue Cold Cream Cleanser, £3.49
This is really good for your skin when you take your make-up off after a big night out. It doesn't bring me out in spots and I use it near enough every day, especially because I have a sauna and steam three times a week and I do Bikram Yoga with (former
TOWIE
co-star) Billi Mucklow. I use this after yoga because my body has been sweating and this is brilliant at cleansing my skin. You could use it to take your make-up off too, but I prefer to use a make-up wipe first. I even wash my face with shampoo sometimes when I'm in the bath because it gets rid of your mascara really well!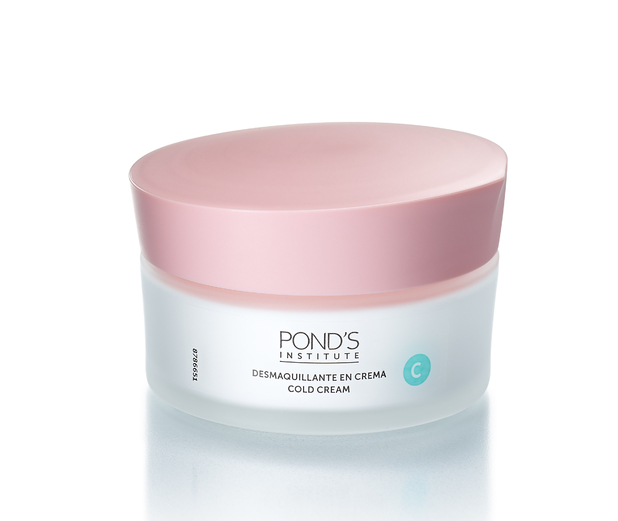 If I'm winding down after a night on the town, I always cleanse with this cleanser because it doesn't make your skin tight. It makes my face feel so nice and soft. I've only told my cousin Chloe Sims about this so far, as I've mainly kept this little gem to myself!
Watch Frankie Essex on The Store on Sky Channel 642, Freeview Channel 39 and Freesat Channel 809 promoting her Frankie Essex Hair Range or check out the website. TOWIE is on Wednesdays and Sundays at 10pm on ITV2.