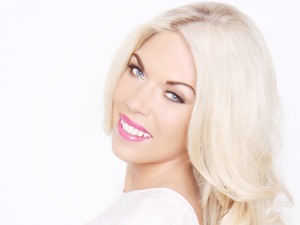 The Only Way Is Essex's Frankie Essex gives us the lowdown on her five favourite beauty treats of the week, exclusively for Reveal.
Hi guys! Since I'm often busy all day with work and filming for
TOWIE
, I am always looking out for beauty products that can help speed up my beauty routine in case I need to rush out the door. My five favourite buys this week are perfect for on-the-go glamour and will have you looking great from morning to night!
Crown Foundation Brushes, from £4.49
The Crown Brush range is really good. I was given some brushes about a year and a half ago and I still use them now. They can come in a set, but I particularly like the standard foundation brush. I clean it with Johnson's baby shampoo. I know you can buy proper brush cleaner from MAC and other stores, but I just use baby shampoo because that's quite delicate anyway. It's easier to apply your make-up with a brush. A lot of people use their hands, but that's quite messy and can be unhygienic. You can use the brushes to buff your skin up and to apply your primer too. I definitely notice a different finish when I use a brush.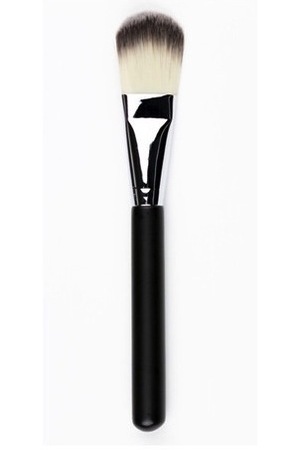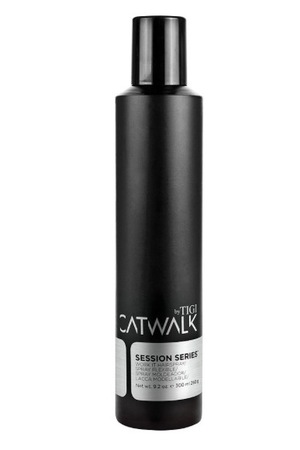 TIGI Catwalk Hairspray, £9.56
I love this. My cousin Chloe Sims and I swear by it - it's brilliant. It smells really nice, it holds your hair and I've always used it. The hairspray gives a nice finish, not too sticky or solid. Your hair doesn't even look like it's got hairspray on! I top mine up, but it does hold all day and night. I tend to buy this one online because it's quicker and easier, but it's available on the high street as well.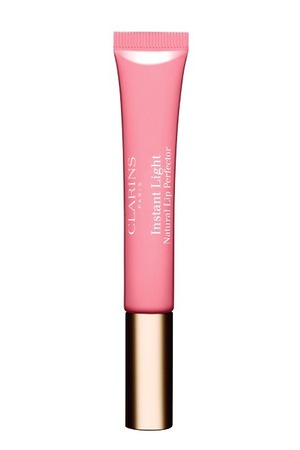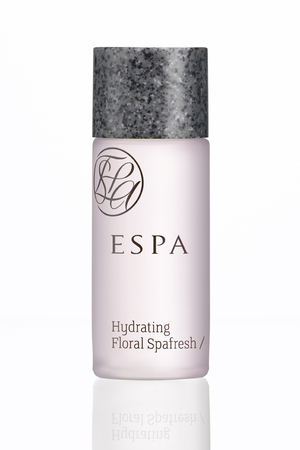 Clarins Instant Light Natural Lip Perfector, £17
This is the lipgloss you'll usually see me wearing on
TOWIE
. It's a light perfector, so when the light hits your lips it's amazing. It's the best lipgloss I've ever used. They used to do it in three colours, but now they've gone up to six and they come in quite light shades, which are nice and subtle. It's not sticky on the lips or greasy and it stays on there forever. It looks really good in pictures too. My favourite colour is called Rose Shimmer, which is like a baby pink. I always have nude lips, unless I'm going out for the night, then I'll maybe have a red lip.
ESPA Hydrating Floral Spafresh Toner, £13.50
My boyfriend's mum bought this for me on my birthday and she actually works in a spa. It smells lovely and it's so refreshing. It has an energizer in it, which is really good and it smells so fresh, I can't get enough of it! I wear a lot of make-up during the day, so this is nice to put on in the morning to make my skin feel nice and it has vitamins in it too. I only got it last month, but I've been using it every morning, as it wakes you up. Before this I was using the Dermalogica range, but I prefer the Espa toner. I don't really use a moisturiser because I tend to get spots if I do, but I always use a toner because that helps to clear up my skin as well. If I don't need to put cream on, I won't. I'll use a primer instead of a moisturiser.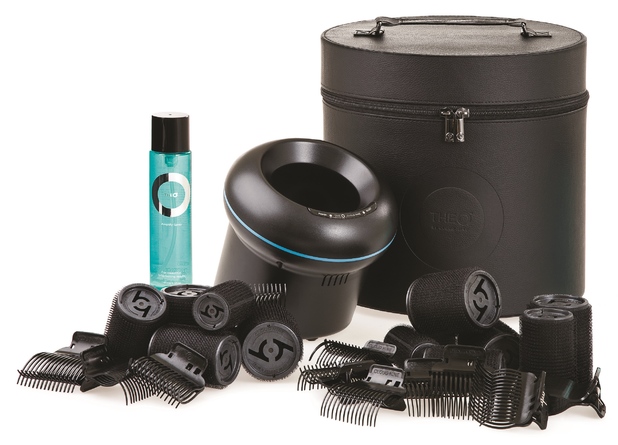 The O Heated Velcro Rollers by Cloud Nine, £199.95
This is like a pot or a bowl and all you have to do is drop one roller in, wait for it to heat up in about 4 seconds and then pop it in your hair! You can do it one by one, which is really handy in case you don't want to heat up all of the rollers at once. It's so quick and easy if you're in a rush to leave the house. I'm working all day today and it's really last minute to fit in a hairdressing appointment before I go out later, so I'll just use The O. It's so much easier if you can do your own hair too. Cloud Nine do really good products and I think their fairly reasonably priced for the quality. The rollers are velcro, so they give your hair a nice, soft finish and a lot of volume. And you can use them with my
Frankie Essex
hair pieces!
Watch Frankie Essex on The Store on Sky Channel 642, Freeview Channel 39 and Freesat Channel 809 promoting her Frankie Essex Hair Range or check out the website. TOWIE is on Wednesdays and Sundays at 10pm on ITV2.