Rihanna may have her own line of Mac cosmetics and be used to all manner of amazing haircuts, styles and colours, but we love these photos of her looking fresh-faced and natural with no make-up on.
Posing on Instagram after landing in Greece as part of her 'Diamonds' world tour, the 'Pour it Up' singer enjoyed a make-up free bubble bath after a slightly controversial trip to Abu Dhabi...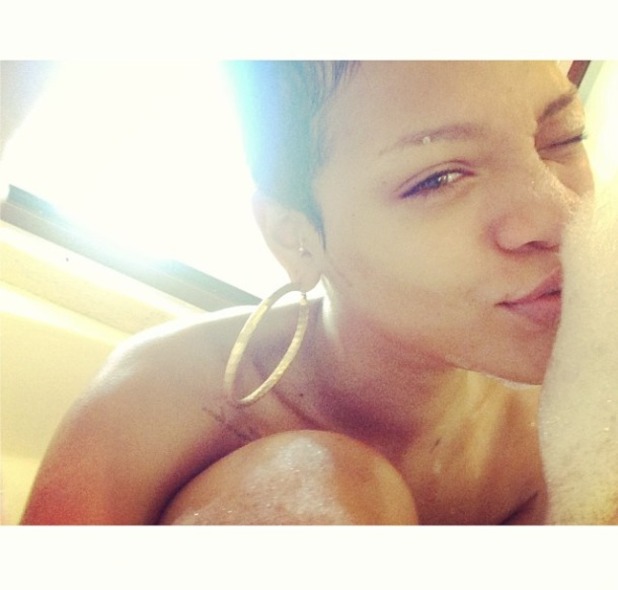 Just days ago, our RiRi posed outside the Sheikh Zayed Grand Mosque, one of the world's largest Muslim places of worship.
And although she ditched her usual scantily clad get-up to cover her body in a much more
conservative outfit of headscarf and jumpsuit,
Rihanna
still managed to find herself in hot water over the photo shoot.
Not only did some people think she still looked far too sexy for such a famed place of worship, but she's also been accused of posing in areas where visitors aren't allowed – without prior permission at that!
A statement from the Sheikh Zayed Grand Mosque claimed:
"The singer did not make arrangements with the mosque's management prior to her visit and had used an entrance that is not intended for visitors."
"Despite being directed to enter through the visitors' entrance to take a standard tour of the mosque, the singer stayed outside to take some photos. She was asked to leave once it became apparent that some of the photographs she took were not in compliance with the terms of the mosque."
Dear, oh dear Rihanna. Rules are there NOT to be broken, y'hear? So far, she hasn't commented on the claims.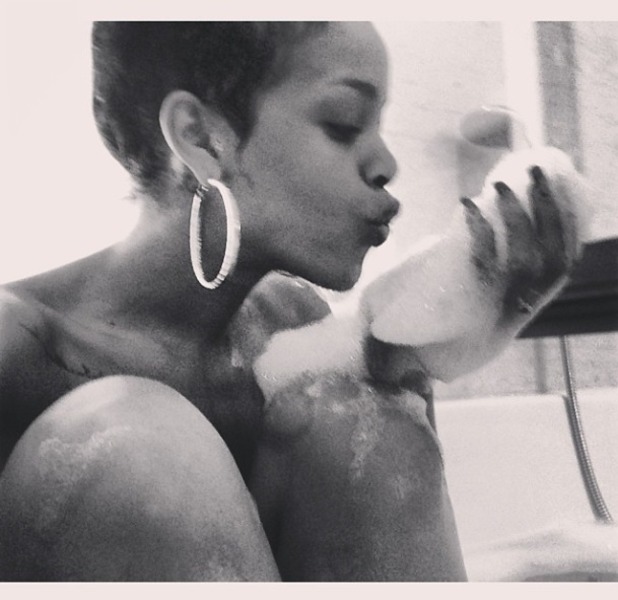 We just hope she manages to stay out of trouble during the next part of her tour in Greece!
And these selfies taken in the bath looking pretty and fresh-faced are a good start, at least...
OK, so they ARE naked shots but they're as innocent as they can be where Rihanna's concerned and she looks pretty amazing with not a scrap of make-up on.
Where's the sweaty skin, bedraggled hair and streaming mascara we want to know?!
How amazing does Rihanna look with no make-up on? Let us know your thoughts below. Our fave comment across the site each week wins £50!