Geordie Shore's Charlotte Crosby has revealed her favourite bargain false lashes and her biggest beauty disaster!
Pretty brunette Charlotte has been hot property lately, beating 5ive singer Abz Love to win
Celebrity Big Brother
and
bagging herself a hot new man
- boyfriend Mitch.
We nabbed a quick chat with the Geordie lass, where she professed her love for bold brows, blonde hair - and Miley Cyrus!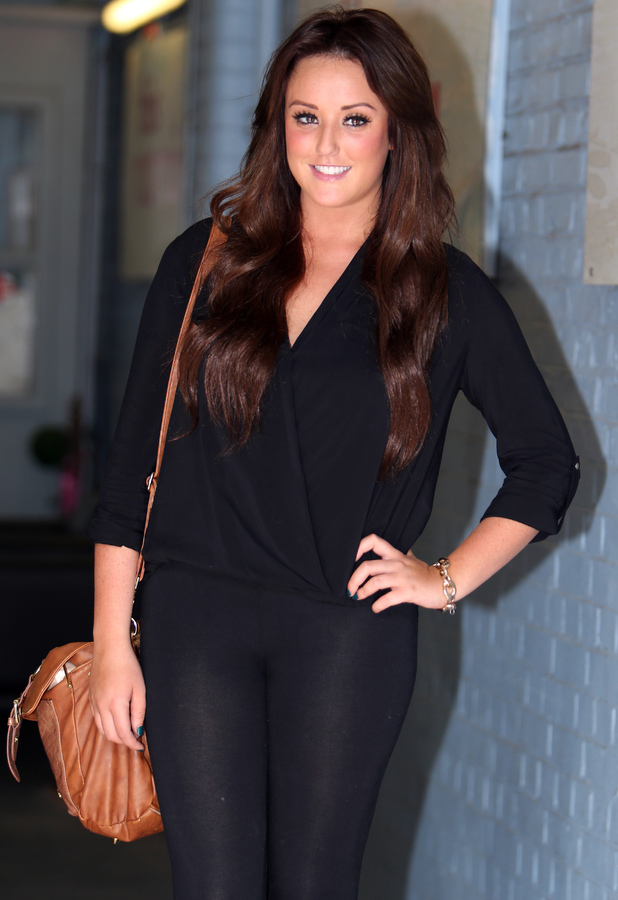 How do you get ready for a night out?
"Nights out are like a job for me now, unless it's a big night out like a friend's birthday, then I have a special routine. I have a bath and do my tan the night before, then hope for the best! I use Vicky Pattison's tan called VIP Tan by Vicky, it's really good. At about 7pm I start getting ready – put my hair in rollers, top up with some instant tan and do my make-up, then take my rollers out.
"I use a lot of MAC and Benefit make-up, although I'm not very good at it – I just shove it on my face! I can't do eyeshadow so I just wear mascara, then a nude colour on my lips because I don't like coloured lipsticks. It only takes me about half an hour to get ready."
What are your make-up essentials?
"I love
MAC Face and Body Foundation, £21.50
, I use it on my neck and chest too. My favourite brand of lashes is Brit Rocks, you can buy them from Savers and they're so cheap. I don't find them difficult to apply, although I have been using them since I was 18, so that's probably why! And I always get my eyebrows done at
Tracie Giles'
salon. When I first got them done, it changed my life and I can't live without them now. I get them regularly topped up."
How do you pick your outfit for a big night?
"I normally buy my outfit the week before. I like wearing baggy things because I don't like my belly at the moment, and I'm not very comfortable with my weight. So I like to wear big oversized tops and a nice pair of heels."
Which outfit always gets boys' attention?
"I don't really go on the pull anymore because I have a boyfriend, but I'd say something sexy - a little tight dress and massive heels."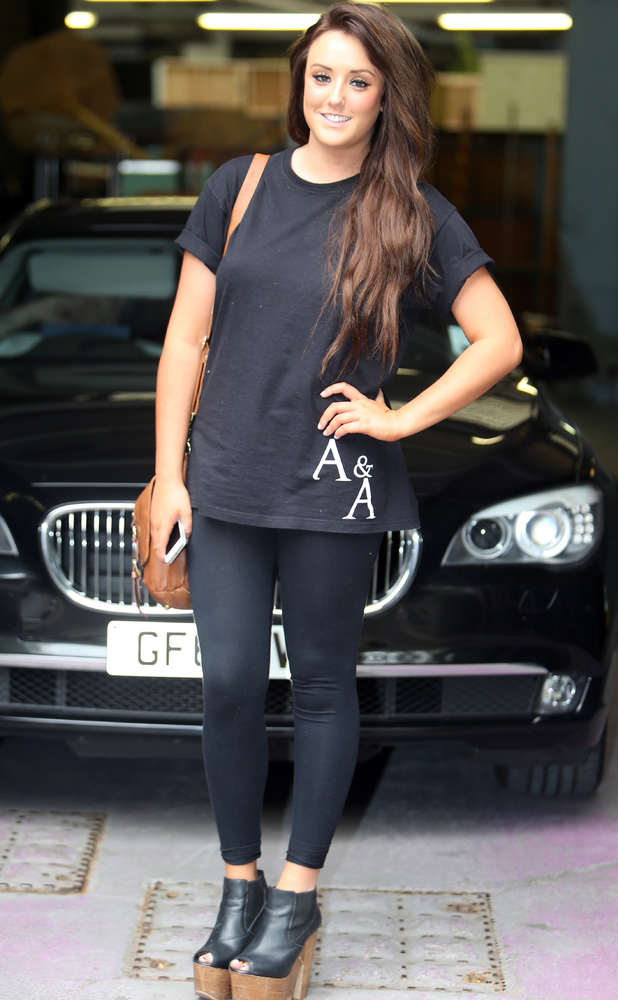 Biggest beauty disaster?
"When I stay away somewhere and forget to bring my tanning mitt, I have to use a sock or a pair of knickers wrapped around my hand and it goes all streaky down my leg. You can do that though, but it's not as effective as using a mitt."
And then you have to chuck your knickers away?
"You could wash them, but then you're left with a rather dodgy looking stain, so it's probably best to chuck them away!"
You used to be really blonde, would you ever go back?
"I liked being blonde, sometimes I miss it but it really does ruin your hair. So right now I'm trying to give it a rest by staying brown. I do backcomb it and put a lot of hairspray in though. I'll just use any hairspray that's lying around, they're all the same!"
What do you think of Miley Cyrus' style?
"I love it and I love Miley Cyrus, she's my idol. I would wear what she wears every day of my life if I had a figure like hers."
What are your thoughts on her foam finger performance at the VMAs?
"I came out of
Celebrity Big Brother
, and my friend said: 'Have you heard about what happened with Miley Cyrus? You need to watch the VMAs!' So I watched it and thought: 'Is that it? That's what everyone's talking about?' She danced in front of Robin Thicke and that's all that people were bothered about. I thought it was great. It was a great performance, and I don't see why everyone got their knickers in a twist about it!"
Reveal spoke to Charlotte while she was visiting Tracie Giles for both permanent brows and a Gloss and Go lip treatment, www.traciegiles.co.uk
What are your make-up essentials? Let us know by commenting below as the best comment across the site each week wins £50!