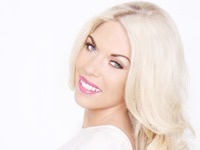 The Only Way Is Essex's Frankie Essex gives us the lowdown on her five favourite beauty treats of the week, exclusively for Reveal.
Hi guys! I'm sure a lot of you will assume that the
TOWIE
cast have make-up artists preening and perfecting us before every single take. Not on this show, I'm afraid! We do all our hair and make-up ourselves. I can't get enough of beauty products - whether they're for your face, body or hair. Read on to find out by top faves for this week!
MAC Studio Fix Fluid foundation, £21.50
I absolutely swear by this foundation by MAC and wear the shade NC41. It gives such a flawless look and stays looking fresh for hours. We film
TOWIE
all day long and it's a really easy foundation to wear. I usually pop a bit of primer on and then apply it all over my face. I find it's not too heavy. Even if I'm not filming and am just popping to the shops, I'll sometimes put just the foundation on with a bit of blusher. I apply it with a foundation brush and, although it's £21.50, it lasts for ages! I find MAC really helpful, as they sit you down and find out your exact skin colour.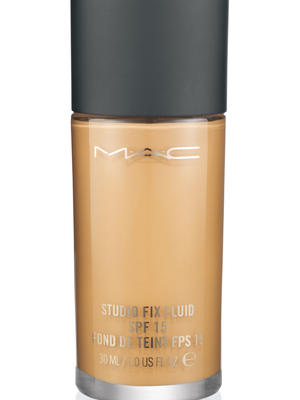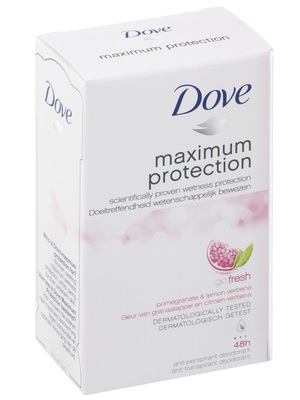 Dove Maximum Protection Go Fresh Pomegranate & Lemon Verbena Anti-Perspirant Deodorant Cream, £5.30
This is a cream deodorant, as opposed to a spray. Basically, you twist the tube at the bottom and the cream comes out of the top. It's the best deodrant ever. You don't sweat with it or smell, which is kind of the main aim! I don't sweat too much as a rule, but can get a bit sweaty when I'm running late for filming and am all in a dither! Or for example yesterday, I was sat on a sofa chatting to a crew member and then moved up to let someone else sit down. I didn't realise I was at the end though and fell straight on the floor! It was so embarrassing and I went all hot, so was glad to be wearing my Dove! I use the pomegranate one, which smells gorgeous, but they have all different scents. Although it costs around £5, it last such a long time. Cara Kilbey and I absolutely swear by it.
Soap and Glory Sugar Crush Body Buttercream, £10.50
I love this so, so much. The smell stays on your body all day, which is quite unusual. Normally, the smell of a body cream wears off after a few hours. It really smells like Miss Dior Cherie perfume. It's quite a sweet and summery smell, which I can't get enough of. It keeps me moisturised all day and even makes my clothes smell nice. I apply it all over my body after getting out of the bath and I've also got a little pot that I carry around in my handbag too. I recently went on holiday to Greece so took it with me and, unlike some other body creams, it didn't attract any mosquitos. The great news is, it's coming up to Christmas meaning you can do Mix and Match in Boots. I'll be stocking up!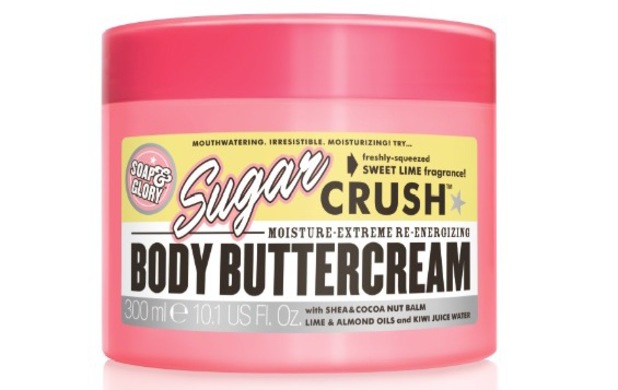 Uniq One All in One Hair Treatment, £10.95
My hairdresser is from Kosovo and she introduced me to this years ago. It is literally amazing and does every single thing it says on the tin. It offers repair for dry and damaged hair, it has frizz control, it has heat protection amd easier brushing and ironing. It literally does everything! It smells just like bubblegum, which is an added bonus. I apply it after I've wash and conditioned my hair. It's like a leave-in conditioner, so you comb it through when your hair is still wet. It's quite thick but comes in a spray bottle. I bought mine from eBay and got three bottles for £10! It doesn't make your hair greasy at all - it's literally the best product. I've tried everything, including oils and detanglers, but this is the most effective. I also take this on holiday too, as it's great to spritz on once you've come out of the pool or sea.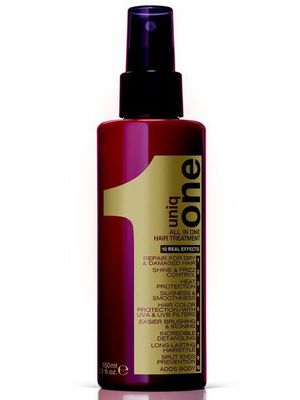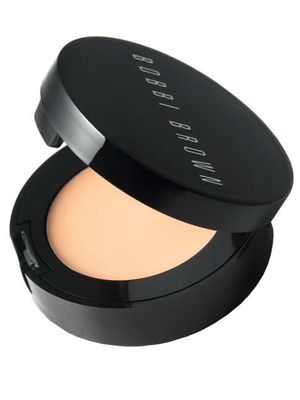 Bobbi Brown Creamy Corrector in Porcelain Bisque, £18.50
I apply this under my eyes when I'm doing the base of my make-up. It completely covers any bags I might have and makes me look so fresh and wide awake - especially if I've had a heavy night! It comes in a round little compact, which makes it handy to carry around in your bag too. I apply mine with a brush the size of my index finger, as it's more hygienic than using my actual finger! I also use it as a little highlighter sometimes, adding a dash above my lip line. I blend it in with my foundation using a foundation brush, and then I'm good to go!
Watch Frankie Essex on The Store on Sky Channel 642, Freeview Channel 39 and Freesat Channel 809 promoting her Frankie Essex Hair Range or check out the website. TOWIE is on Wednesdays and Sundays at 10pm on ITV2.