Kelly Osbourne was the luckiest girl alive this week (8 October) – she was given a million dollar white diamond manicure at a prestigious jewellery event!
Yes, you read that right. $1 million worth of diamonds, literally at Kelly's fingertips...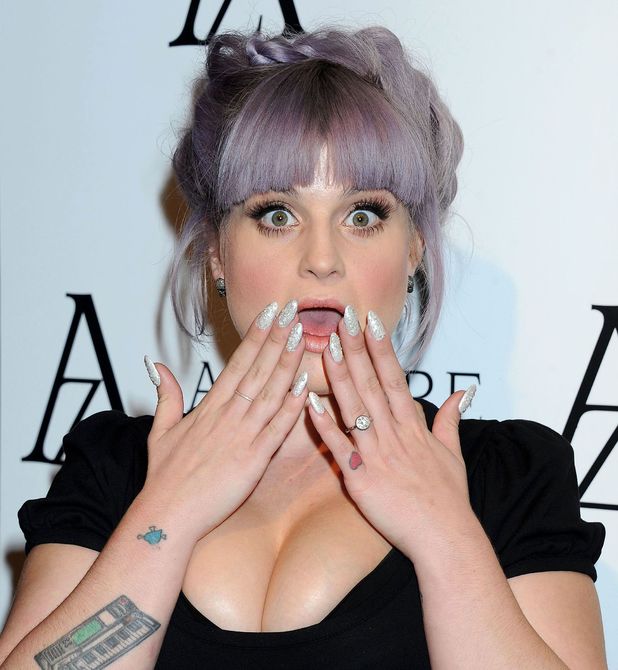 We're not sure we'd have wanted to step out in public if we'd had that amount of money embedded onto our nails, but Kelly looked chuffed to bits as she
partied with fiancé Matthew Mosshart
at The Black Diamond Affair presented by
AZATURE
in Los Angeles on Tuesday.
And not wanting anyone to miss the most amazing and expensive manicure of the evening, Kelly made sure her nails got photographed all night long.
Kelly caused a real stir at last year's Emmys when she wore a $250,000 dollar black diamond manicure to the event and claimed she was too scared to touch anything!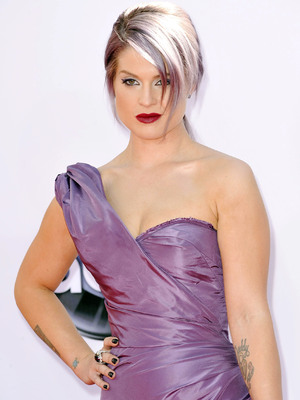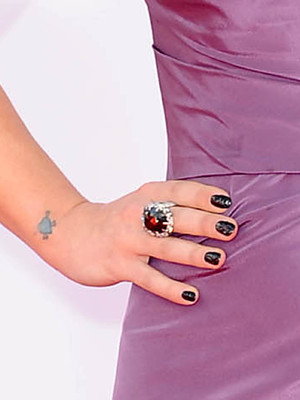 After much abuse on Twitter she was forced to defend herself, claiming: "I see that my nail polish has offended some of you, however I see your point, but it was a once in a lifetime experience. And please forgive me for not regretting it. It made me feel like a queen!"
So why has the E! presenter gone a whopping three steps further by upping the cost of her new manicure to a rather mind-blowing million bucks?
Well, Kelly explained all on Instagram as she posted pictures of her nails being painted and adorned...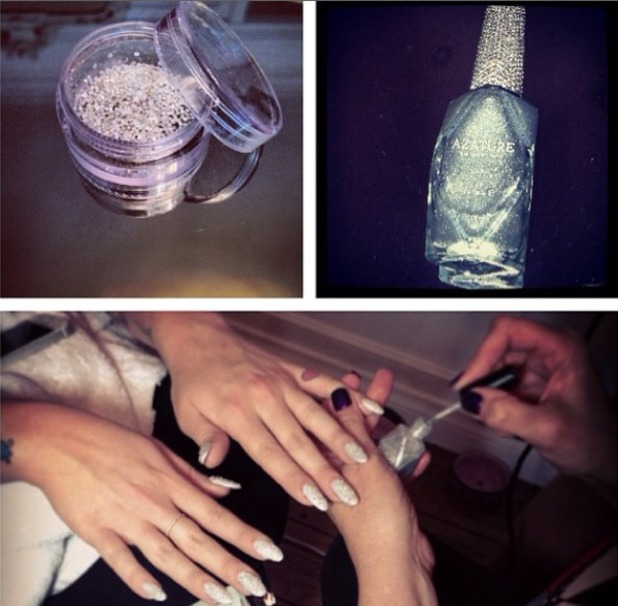 "Who remembers my $250,000 @AZATURE manicure from the Emmys last year? Well... last night I had the honour of being the only girl in the world to test out the Million dollar white diamond #AZATURE manicure!" Kelly wrote.
"I still can't get my head around the price but if I help this magnificent little bottle get sold a BIG amount of money will be donated to The Sharon Osbourne colon cancer foundation and Race to Erase MS!"
Aha, so not only did Kelly get to feel like a million dollars for the night which, quite frankly, not many girls would say no to, but she's also done it to help sell the bottle to raise money for mum Sharon's colon cancer foundation.
And if she keeps on flashing her nails to the camera while they look THAT good, we're sure some billionaire will be happy to part with their money.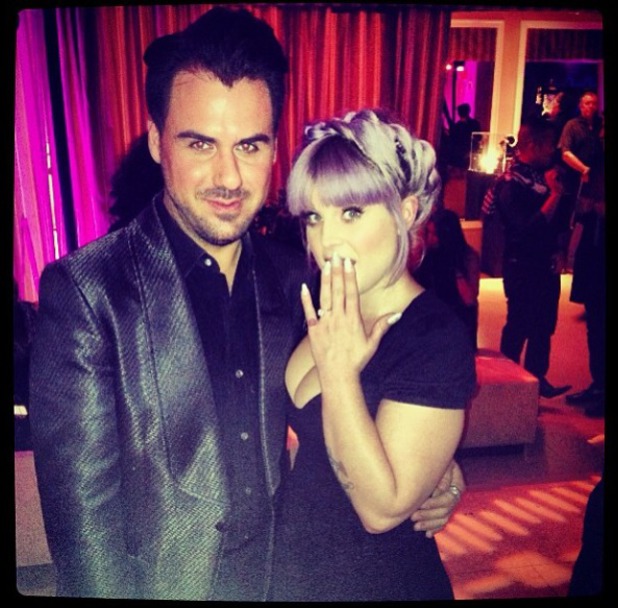 Meanwhile, back in the real world, the rest of us will simply have to make do with some silver, sparkly polish as we don't think our bids of ten quid will get us very far!
Try OPI Nail Lacquer in Pirouette My Whistle, £11.50,
opiuk.com
or Mavala Mini Nail Colour in Sparkling Silver, £4.50,
boots.com
, making sure you apply a good 2 or 3 layers for the sparkliest finish possible!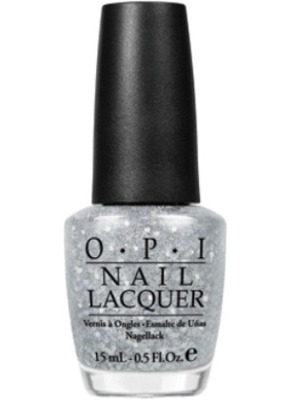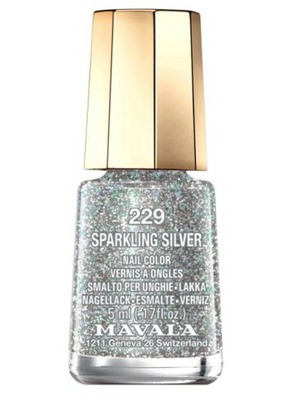 What do you think of this eye-watering, million dollar manicure? Let us know your thoughts below. Our fave comment across the site each week wins £50!