TOWIE's Chloe Sims has revealed that she has received abuse from thousands of Twitter users, speculating she that has had plastic surgery.
The new series kicked off last Sunday in Vegas and opened with a scene of Lauren and Chloe relaxing in the pool. Chloe's hair was scraped off her face, leading viewers to believe she'd had work done.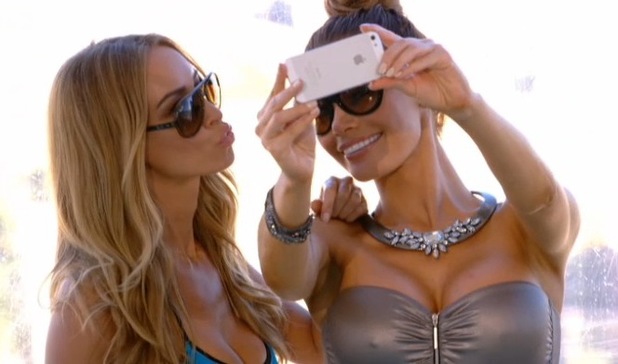 Chloe told us: "I've been accused of having a nose job and face lift. I've had a lot of abuse, thousands of tweets saying, 'What the f**k have you done to your face?' Just horrendous stuff."
However, the glam mum-of-one is adamant that this simply isn't the case, explaining: "I got to Vegas late and I arrived 15 minutes before I filmed that scene. I put my hair in a tight bun, everyone knows that you get a facelift if you wear your hair really tight off the back of your face!"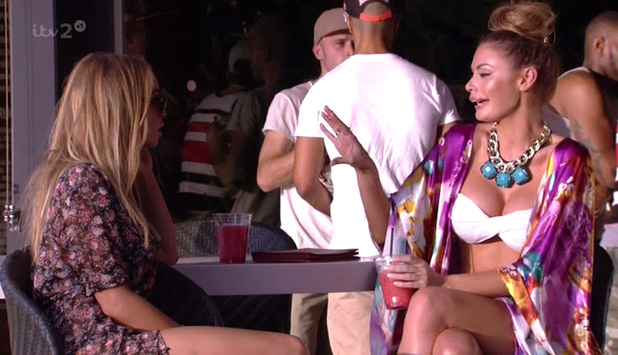 "It's not that I'm really offended about what they are saying, but someone telling you have done something when you haven't is really annoying. In the end, I thought I'm going to say something. I'm not a shrinking violet."
We have noticed that Chloe has opted for a more natural look lately and wondered why the change?
"I'm not going to go all natural on everyone, I love make-up and experimenting but as I get older, I want to look more classy. I want to get away from that glamour look."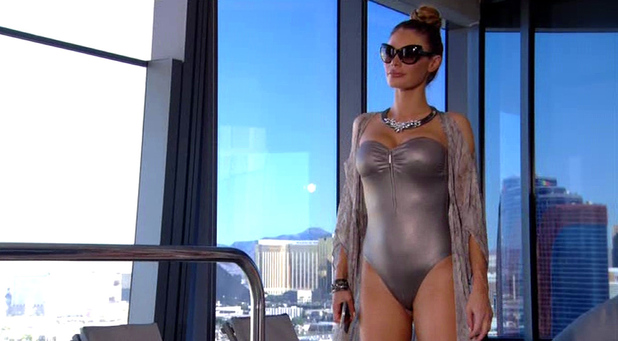 "There was a point when I would not go out without eyelashes on. But now I don't care, my natural lashes are longer cause I've stopped wearing them (false ones) so much. I've realised I don't need to look like that"
We have to say,we're loving her new look! We couldn't resist asking Chloe a few more beauty questions before she went….
We loved seeing you use a toothbrush to smooth out baby hairs on Sunday's episode. What other tips do you have?
"I go on YouTube and watch the tutorials 'cause in America they have some good tips and there's a few really good make-up artists who show you how to do flicks etc. I was obsessed with top knots and wanted to do a perfect one, which is where I saw a girl use the toothbrush."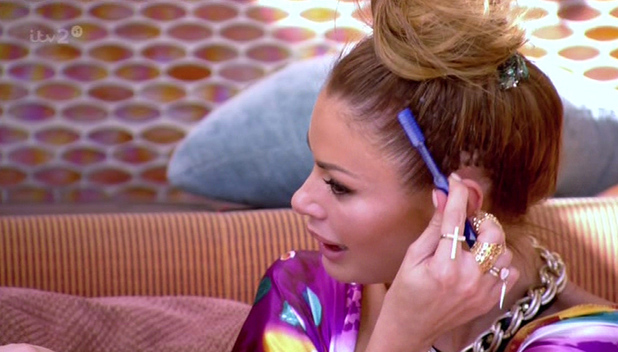 What are your beauty essentials?
"I love moisturiser, I put it on every single day, on my body and face. At the moment my favourite brand is
Make Up Forever
, you can't get it here but I think you can online. I went to St Tropez and they had a store there. It's such good coverage and the brushes are luxurious.
Bobbi Brown
and
MAC
are also my favourites."
Do you have any beauty bargains?
"I use E45 instead of expensive moisturisers on my face. I was told that a lot of the designer ones are similar to E45 cream. So instead of paying £60 quid or whatever it is, I just get a big tub of E45 and put it in a tiny pot and put on my face. It's worked alright for me."
You've revamped your look with a fringe but would you ever consider doing something really drastic to your hair?
"Before I went on
TOWIE
, I had a graduated bob that was shaved at the back and blonde. I've always been quite adventurous with stuff like that. Now, I've gone a lot lighter and had a fringe, so I don't know. I like to mix it up now and again."
Catch Chloe Sims on The Store on Sky Channel 642, Freeview Channel 39 and Freesat Channel 809 promoting her Chloe Sims Starship Tan range or check out the
website
. TOWIE is on Wednesdays and Sundays at 10pm on ITV2.