Beyoncé Knowles, Kimberley Walsh and Cheryl Cole all showed their support for Breast Cancer Awareness Month yesterday (1 October) by painting their pinky nails pink!
Beyoncé was the first to Instagram this fabulous picture (nice background Bey!) and while our eyes were instantly drawn to her amazing blingy rings, we were also totally sucked in by her sparkly pink pinky...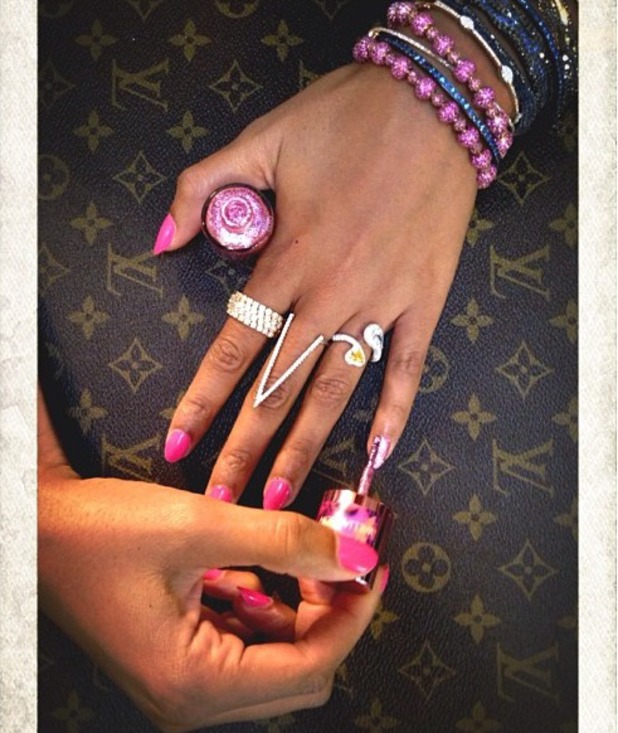 The 'Crazy in Love' singer is no stranger to doing her bit for charity, so it's no surprise she's fully behind Breast Cancer Awareness which happens every year in October.
"Breast Cancer awareness month starts today paint your pinky pink!" Beyonce posted to her ga-zillions of fans along with the photo.
But just how is painting your pinky going to raise awareness, we hear you ask?
Well Beyoncé, as we know, is a
big fan of Nails Inc
and it's
Nails Inc
who came up with the concept of painting our pinkies pink!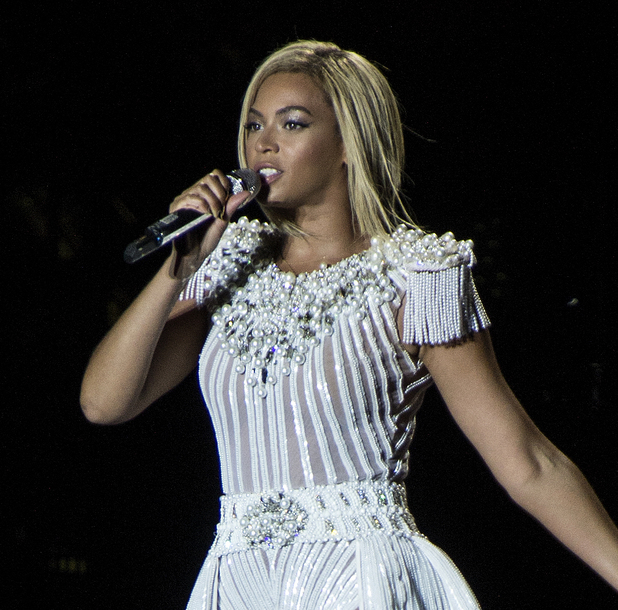 The brand has launched two fabulous Pinkie Pink Polishes with beautiful caps designed by Matthew Williamson and Poppy Delevingne, £11 each,
nails.com
.
And more importantly, for every bottle sold, £1 will be donated to
Breast Cancer Campaign
to help raise funds to support research into the disease.
Great work Nails Inc. We love it.
Oh... and Beyoncé, btw, is using the Matthew Williamson bottle to paint over her hot pink manicure, creating a super-sparkly pinky nail.
Niiiiiiice.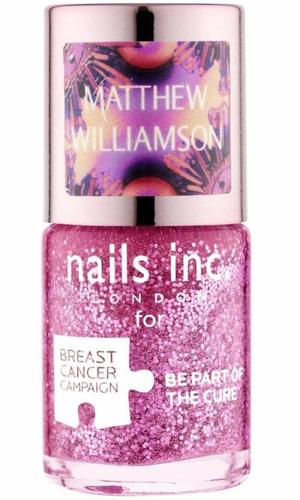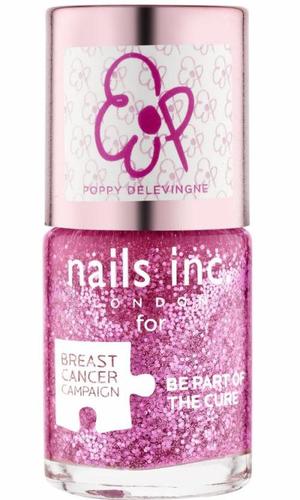 Meanwhile, back in Blighty, fellow Girls Alouders,
Kimberley Walsh
and Cheryl Cole also showed their support for October, by posting a picture of their equally fabulous pinkies!
"Me and @kimberleywalshofficial painting our pinky's pink for breast cancer awareness month" wrote Chezza late yesterday.
They hadn't gone for the sparkly pink polish like Beyoncé, but instead stuck with a creamy fuchsia colour which we love.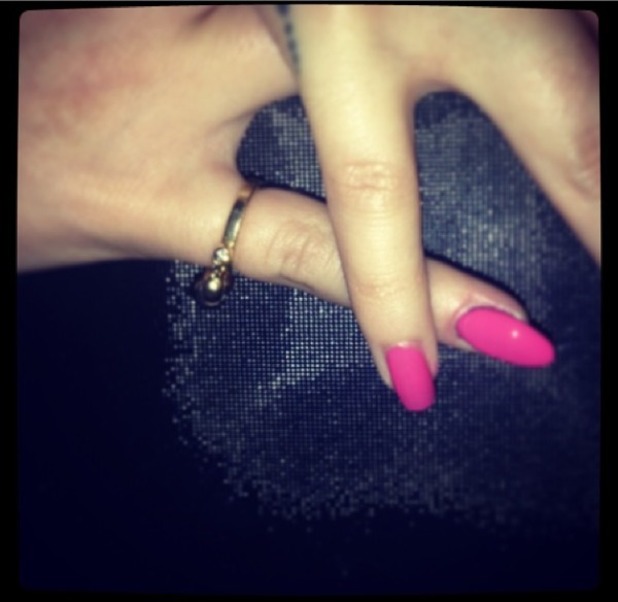 So come on ladies, what better excuse do you need to paint your pinkies pink?
Beyoncé's done it, Kimberley and Cheryl are all over it, plus you get to buy new stuff AND give to charity at the same time.
And don't forget to tweet pictures of your freshly painted pinkies along with '#spotthepinkie' to make sure you spread the word to everyone else! Every tweet also earns an extra 10p donation to the cause.
We thank you.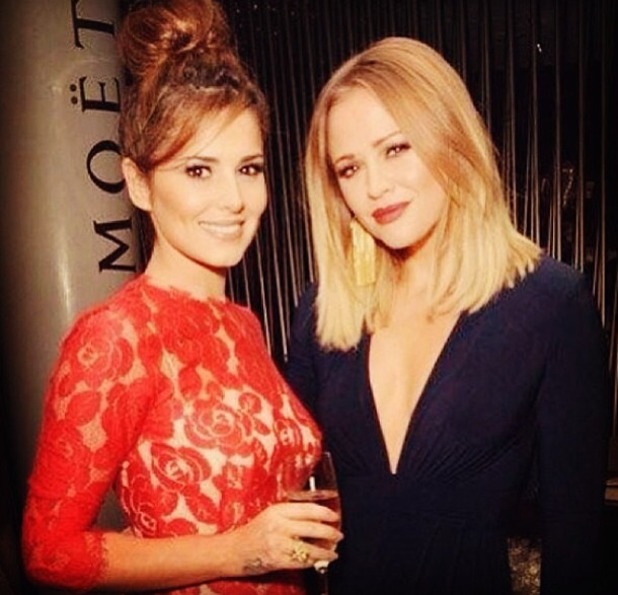 Will you be doing something to raise money or awareness for Breast Cancer Awareness Month? Let us know below. Our fave comment across the site each week wins £50!