Kim Kardashian's little sister Kylie Jenner usually rocks a glossy dark brown hairdo like her older siblings, but yesterday she teased that she's gone for a dramatically different look.
The teenager uploaded a photo to Instagram on Monday night (30 September) showing herself sporting very bright blonde locks.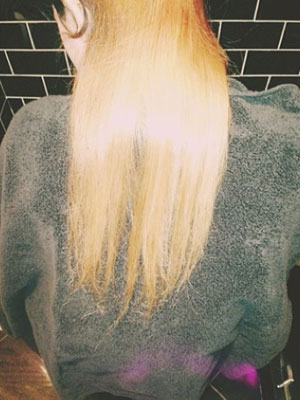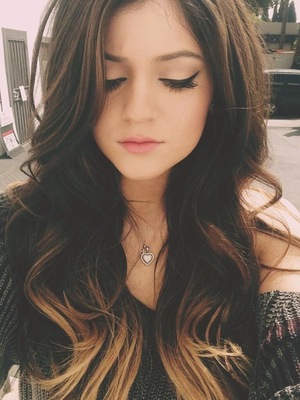 Kylie provided no other information other than the caption: "Oh no, what is stas doing to my hair."
Has she really followed in the footsteps of Kim and gone lighter for winter? We just don't know!
Perhaps she was going for something even more dramatic – blue hair! Her sister Khloe uploaded a picture to Instagram around the same time, showing Kylie and a friend with their backs to the camera.
She added the caption: "Tweedle Dee and Tweedle Dumb painting their heads blue!"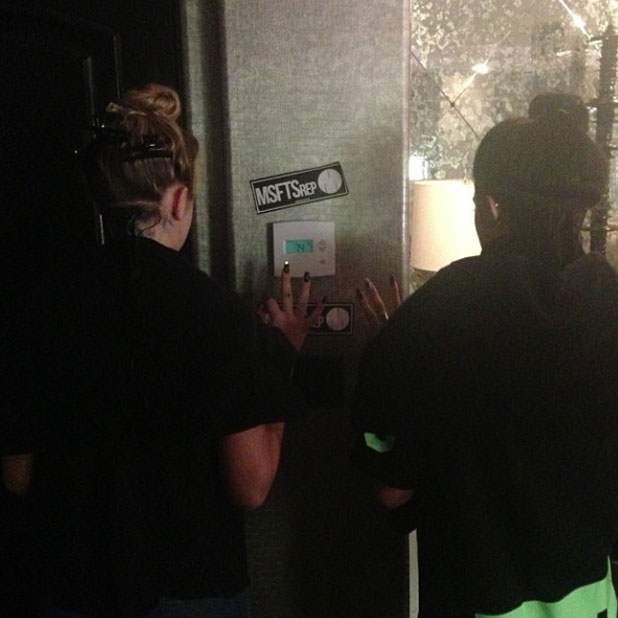 Sister Kendall then intrigued us further by sharing a Keek video showing Khloe helping Kylie wash what appears to be blue hair dye out of her locks.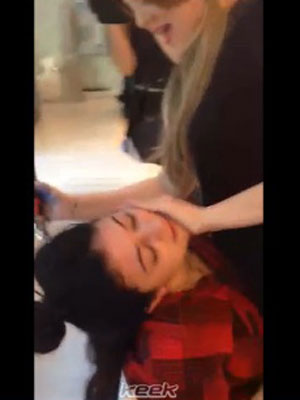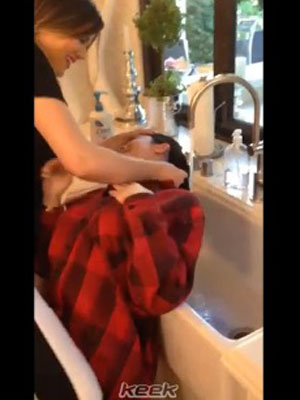 Come on, Kylie, either way we want to see a picture!