Miranda Kerr could easily hold her own in a 'best celebrity hair-off' and we now know the secret product she uses for keeping it so shiny and healthy-looking...
What's more, it's a total bargain and probably already sitting in your kitchen cupboard – yay!
We're sure the Victoria's Secret Angel has a beauty cabinet that's overflowing with luxurious bottles of expensive beauty creams, lotions and potions but when it comes to her hair, she keeps it real with a weekly conditioning treatment with good old olive oil!
In a recent interview with American Elle Magazine, Miranda talked through her favourite products, tricks and beauty secrets and revealed her penchant for this natural ingredient for maintaining her luscious locks.
"I sleep with olive oil in my hair once a week as a treatment," Miranda explained.
"It nourishes the scalp and leaves my hair super shiny!"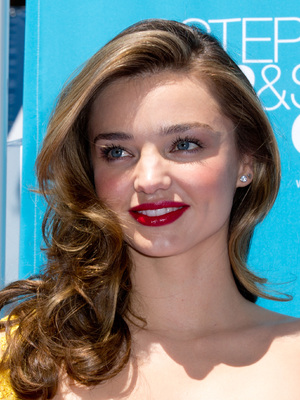 You're not wrong, Miranda. Your hair really is a sight for sore eyes and if all it takes is a weekly kip with olive oil in our hair, we're off to
Asda
to grab a bottle for a fabulous £1.25, toute de suite!
If you fancy doing the same, make sure you wrap your hair with a towel like Soap & Glory Hair Turban, £7.50,
boots.com
after applying oil to dry hair.
Oily pillowcases? Not a nice thing to wake up to...
Do you have a kitchen cupboard hair or skincare secret? Let us know what it is below. Our fave comment across the site each week wins £50!