There's a new perfume on the block - and it smells of toast!
We never thought we'd try a fragrance smelling of baked goods, but The Federation of Bakers have proved us wrong by creating a limited edition 'Eau de Toast' scent (yes, really!)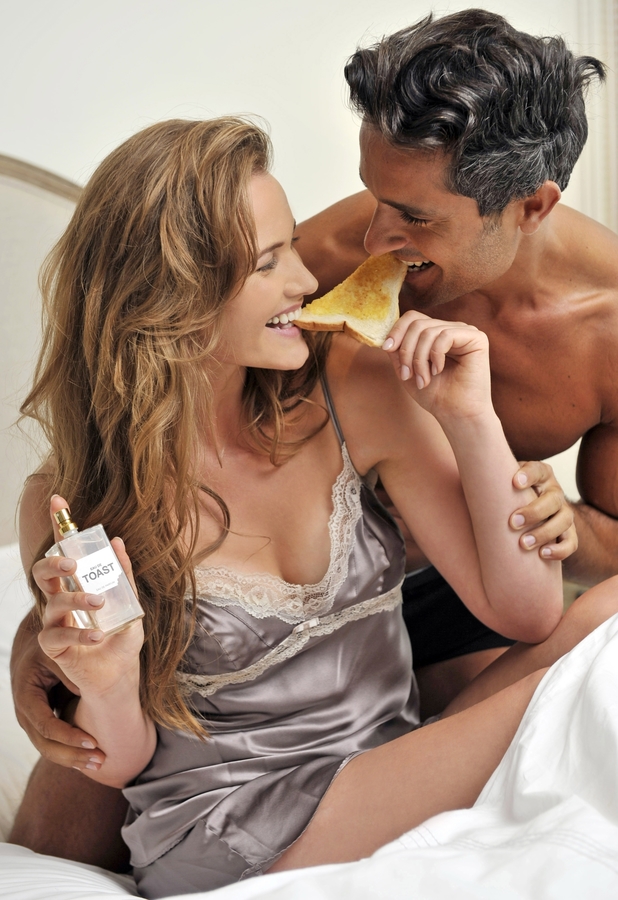 But don't worry, they haven't gone totally mad. The perfume is part of their Slice of Life Campaign, which aims to promote the benefits of eating bread.
The scent was developed using yeast top notes with a hint of caramel, combined with bittersweet and malty base notes to help give the impression of freshly toasted bread.
And it's been sent to some of the models at this year's London Fashion Week, along with celebs including Myleene Klass.
So why is bread good for you?
Nutritionist Amanda Ursell says: "Bread is an important part of a healthy balanced diet - not only is it low in calories but what people often don't realise is that it's packed full of good stuff too; average consumption of about two slices provides at least 10% of an adult's daily allowance of calcium, zinc, magnesium, protein and B vitamins.*"
If you do fancy getting your hands on the fragrance (we won't judge!), 100 samples are available on a first come, first served basis
from The Federation of Bakers website
.
Now we just need some justification for our daily chocolate spread consumption.
Eau de Nutella, anyone?
*Statistic from the National Diet and Nutrition Survey.
Would you try the Eau de Toast perfume? Let us know by commenting below as the best comment across the site each week wins £50!