Reveal Promotion: Touch of Silver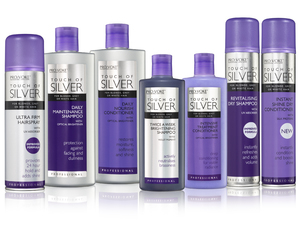 Let your blonde hair shine with Pro:Voke Touch of Silver. This new range gives you a brighter blonde after just one wash!Pro:Voke Touch of Silver will help you to get noticed as it uses a violet pigment complex, optical brightener and UV absorber to give you a brighter blonde after just one use.

Make sure you 'Like' the
Pro:Voke Touch of Silver page
to get all the latest information, offers and competitions!
View the latest Touch Of Silver Ad at
touch-of-silver.co.uk/video/
Alexandra from London used the Touch of Silver range for this glamorous evening look.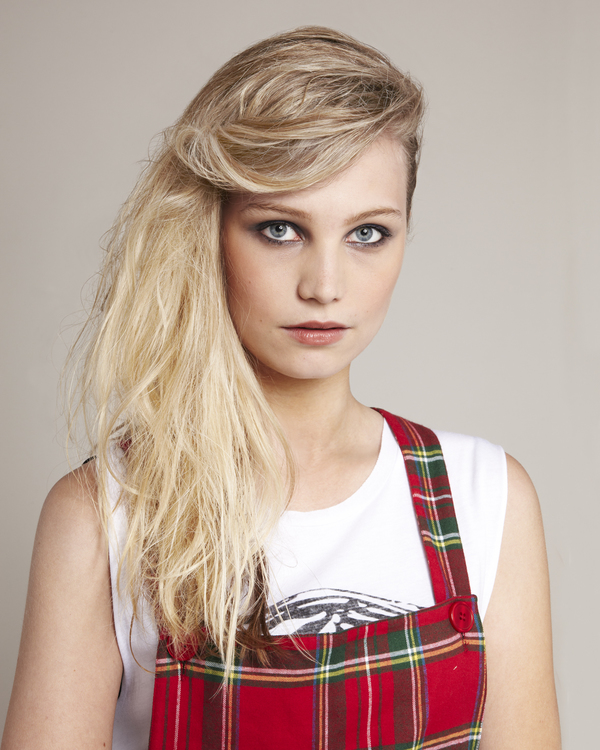 HOW TO STYLE
To take advantage of Alexandra's classic blonde hair and blue eyes, we use her peepers to full effect in our make-up. Selecting muted shades for the lips and cheeks, Alexandra's eyes are the main attraction.
GET THE LOOK
Using a mascara to thicken and darken her lashes and a blue shade of eyeshadow on her eyelids to complement her pupils, this make-up enhances Alexandra's eyes for a scene-stealing impression.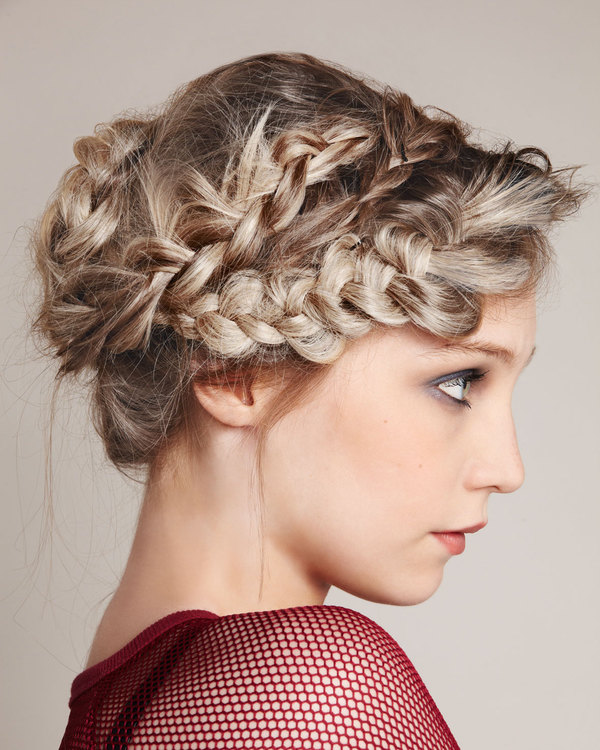 HOW TO STYLE
To get the hair to match her make-up, we create a classic 'milkmaid' braided up do which takes advantage of the enhanced platinum shine and volume achieved with Touch of Silver. Just make a simple side braid and wrap it around the head, securing with pins. This style draws attention to your facial features, especially the eyes.
GET THE LOOK
Let a few strands loose at the side and back to create a more boho, rustic feel. For a more subtle and grown-up look, position the braid slightly further back on the head.
Pro:Voke Touch of Silver reveals the secret to perfecting your blonde.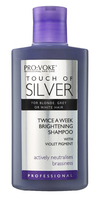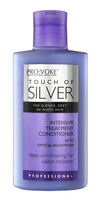 1 - Use Pro:Voke Touch of Silver Twice a Week Brightening Shampoo (£3.05 for 150ml) to instantly brighten and lift your colour.
2 - Follow with Pro:Voke Intensive Treatment Conditioner, (£3.05 for 150ml).
3 - In between washes use Pro:Voke Daily Maintenance Shampoo (£2.03 for 200ml) to maintain the optimum colour.
4 - Follow with Daily Nourish Conditioner (£2.03 for 200ml) for shine and manageability.
5 - For use on the go, top up with Revitalising Dry Shampoo and Instant Shine Dry Conditioner (£2.54 for 200ml).
Discover the full range of products at
touch-of-silver.co.uk