Peter Andre must be one of the busiest guys in celebville right now... he has a baby on the way with girlfriend Emily MacDonagh and not one, but two brand new fragrance launches!
After the success of three other perfumes - Unconditional, Conditional and Mysterious Girl - this time round, Peter has decided to do things a little differently. He's created Forever Young, a scent aimed at his popular teenage market, and Forever, especially for his older fans.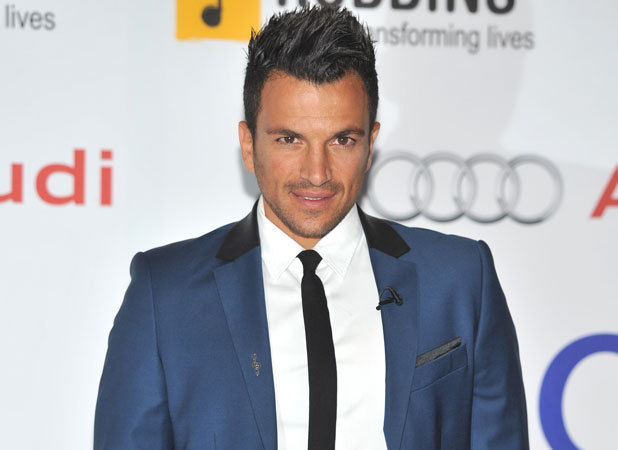 In this exclusive interview,
Reveal
caught up with the star to talk childhood memories, crazy fans and Emily's role as a guinea pig when choosing the scent!
How do Forever and Forever Young differ?
"I imagine people who wear Forever to be like Liz Hurley or a young Elizabeth Taylor. The type of woman who is glamorous, very well-dressed and loves going to the opera, theatre or a beautiful restaurant for dinner.
"Forever Young is the energetic, cool teenager or a woman who may dress elegantly by night but likes to be more casual in the day when she's popping out for a coffee."
Would you let your six-year-old daughter Princess wear Forever Young?
"I just sprayed a little bit on her and she loved it. But she's not old enough for that yet - that would have to be called 'Forever Too Young!'"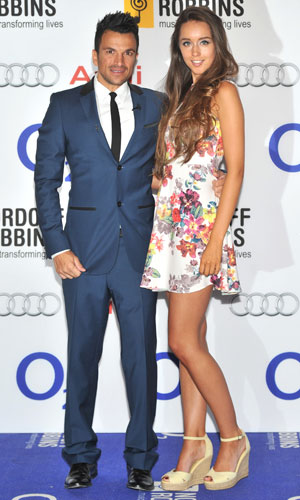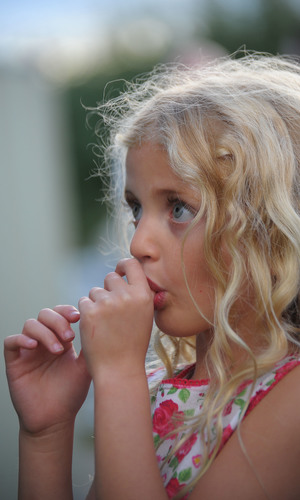 Did you ask your girlfriend Emily for help when you were creating the perfumes?
"Yes I did. I put one on her, then a few hours later I thought she had washed it off as I couldn't smell it. I realised the alcohol content wasn't strong enough, so we made some changes. Now they're finished, I can't wait to take some bottles to Australia for my sister."
What makes your perfumes stand out from all the other celebrity scents?
"When you see products with celebrity names on, you always think they're not going to be good. It was important to me that my fragrances can stand on their own without my face and all the marketing and campaigns. If the product itself isn't good, it's never going to work.
"I think the fact that this is the fourth time I'm launching a fragrance is also really important. We've learned from things that haven't been right in the past.
"For example, Unconditional was an unbelievably huge seller - it sold a bottle every 35 seconds! But even then there were things I wasn't sure about, then we launched Mysterious Girl and that was even better.
"This time I wanted it to be sophisticated, classy, long-lasting and not too sickly. In the past, I've picked a scent that's nice but you have to spray it about twenty times because it's not strong enough and then it ends up being too much! I wanted something that you could just spray once and it would last for ages."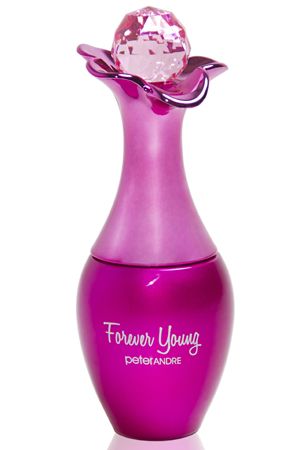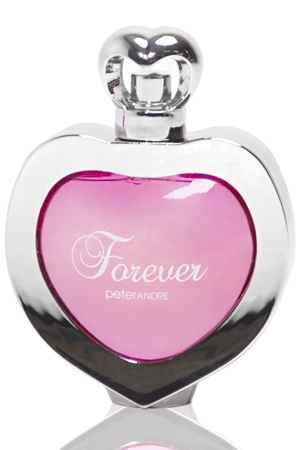 Is there a certain smell that has real meaning to you?
"Yes, definitely rose. That's one of the elements in Forever. It reminds me of my childhood because in Cyprus where I grew up, there's a Greek ice cream that's rose-flavoured.
"Even when we go there now,
the kids love it.
The scent of rose definitely takes me right back there."
You have a really loyal fan base. What's the wildest thing a fan has ever done for you?
"Fans are crazy! I'll never forget one time in Germany when I was touring with the Backstreet Boys years ago. I was on my own in my hotel room, got in my boxer shorts and I heard some giggling.
"I opened the cupboard and there were two German fans in there! I freaked out and didn't know what to do. I didn't want to have a go at them but my road manager at the time said to me, 'If you ever bang on the wall I'll come right over' and he did.
"It turned out they had sneaked in when the cleaner was in the room earlier that day. They got in so much trouble!"
Forever and Forever Young will be available exclusively from The Perfume Shop from 28 August and nationwide from 22 September. Peter will kick off a nationwide signing tour for his perfume on September 4. Check thepeterandrechannel.com for details.
Will you be buying Peter Andre's new scents? Tell us below as the best comment from across the site each week wins £50!