Hilary Duff almost had us thinking she'd gone a got a Scousebrow with this new picture!
But panic not, the all American girl is actually sporting some brown eyebrow dye above her peepers.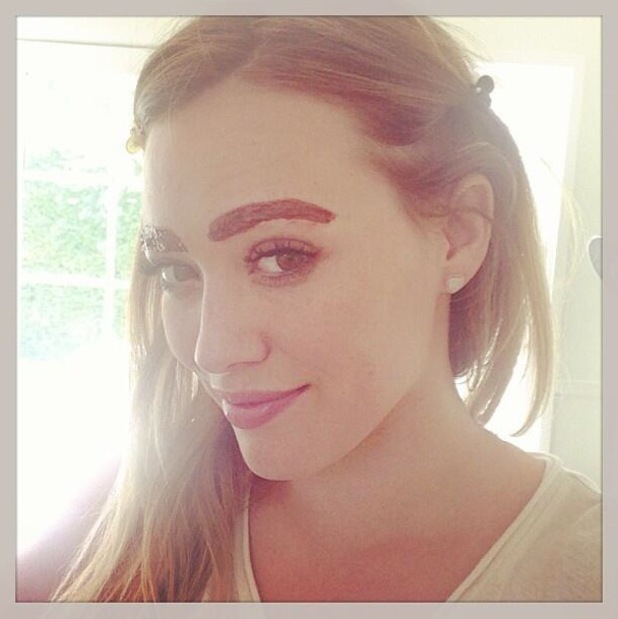 Hilary decided it was time to darken her facial fuzz yesterday (16 August) and took a selfie midway through the process.
Sharing the photograph on Twitter, the mum-of-one also joked that she wanted to go out with the dye still on her forehead.
Hilary jested: "Getting my brows dyed.... Guys? Think ima leave em like this [my friend] is tellin me NO!"
We're with your friend on this one, Hilary!