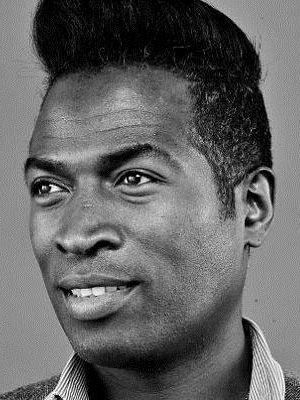 Celebrity hair stylist and make up artist Kevin Fortune has worked his magic on some of the most iconic fashionistas including Kelly Osbourne, Kim Cattrall and Alexa Chung.
With an enviable client list and more than 18 years experience, Kevin is now taking his wealth of styling experience into the world of training, when he opens the first
Kevin Fortune
Hair Styling Academy in central London next month.
In an exclusive chat with
Reveal
, Kevin tells us why Beyoncé is leading a new hair trend, how he transforms Kelly Osbourne's hair and why Rihanna's new short hairstyle is gutsy.
You've been a long-time hair stylist to Kelly Osbourne, what's the creative direction behind Kelly's frequent hair transformation?
In America they have a very different style. It's more refined and restricted, it's very Hollywood. Over in the UK, well, let's just say that my style is always very fluid. It moves and there's something soft about it.
Every time Kelly comes over here, I like to create a style that's natural, but one that looks accessible. It looks like you can touch it and do it yourself.
Kelly always gives me the opportunity to try out anything. There's always a background acknowledgement of the kind of direction that she goes in, but she'll always say, "just go for it" and that's great for an artist to always do that.
What products do you use to treat Kelly's hair?
I like to protect the hair. Someone like Kelly who blow-dries and tongs her hair everyday needs heavy conditioners and treatment on a regular basis. I like to use products with heat protectors, and ones that are hydrating and moisturising because tongs dry out the hair and make it brittle.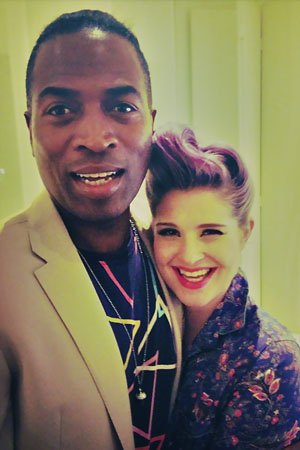 We've seen lots of new hairstyles and colouring from celebrities in the past couple of months, and Rihanna recently unveiled her new hairdo. What do you think of her short, loose curls?
Rihanna always does something amazing. That's what's nice about all of these artists that we know and see regularly, they're willing to try something new. And whether we like it or not, it's really great that she has the ability to try something and has the guts to go somewhere where she hasn't been before with any kind of styling.
Rihanna wasn't the only one who took a risk, what do you make of Beyoncé's dramatic short crop?
I love it. I think it's a lace front wig, I can't say for definite but I work with a lot of wigs and I'm pretty sure it is. The great thing about it is that when you use wigs like that, you protect your own hair.
Beyoncé has really brought to the forefront the use of wigs because we're now going through a new stage where it's the new big thing for women around the world, especially those with afro hair, to wear. But Beyoncé's look is fantastic and good for her. I really do like it.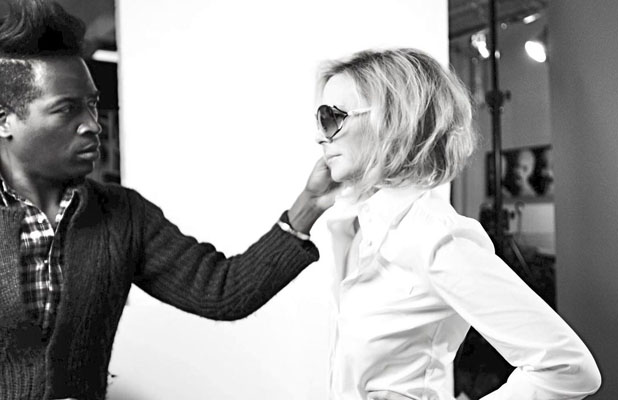 Who do you like experimenting with the most and why?
Get ready for La Roux's Elly Jackson. I've been working with her for the last year and a half and I completely transformed her hair and hair colour in every sense. Building up a relationship with your clients and trust is important. I really work closely with her on new hairstyles and she absolutely loves it, and I know the general public will.
This is what I'm trying to teach at the school, the ability to enhance and develop, and work with someone closely to try different ways of creating a new style or image. It's all about being in the creative process of trying something new.
Can you predict what what new hairstyles might be emerging?
I know what I like. I flick through a lot of hair journals to get a broad impression of what is happening right now and then I try and do something new myself.
Especially with artists, they always want to try something a little more out-of-the-box than has been done. Anything that comes from a catwalk or out of a magazine tends to takes a while to translate and work its way into the general public, and a lot of the artists I work with are thinking way ahead of that.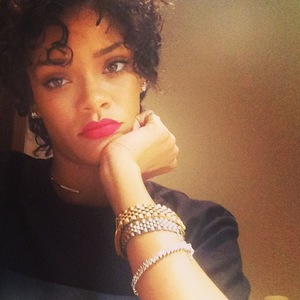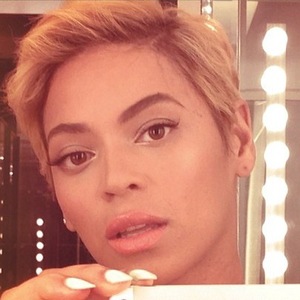 There's a couple of awards shows coming up, what with the MTV Video Music Awards this month and the Emmys approaching in September, what looks can we expect to see on the red carpet?
Women are definitely going to try something new. There was lots of red carpet last year where women were having their hair swept over to one side in a kind of 1940s wave.
Which celebrity always manages to pull off different hairstyles well?
I'd like to say Alexa Chung is quite willing to opt for change and transform her style. George Norwood is her hair stylist, so I don't want to take any credit for that, but I work with Alexa a lot and I do like the fact that she's willing to let it grow, and then also, quite happy to hack it all off.
Kevin Fortune, will be launching the first Kevin Fortune Hair Styling Academy in central London from 16th September 2013.For more details on Kevin and courses at the Academy visit www.kevinfortuneuk.com. Follow Kevin on Twitter.