Laura Whitmore sported a cute little hairdo at the weekend. Super-sexy, slightly messy and not too hard to copy ourselves – just the way we like 'em!
The MTV presenter showed off her 'French Knot' on Instagram on Monday (5 August), kindly showing us a snap of the back of her head so we could see exactly what was going on...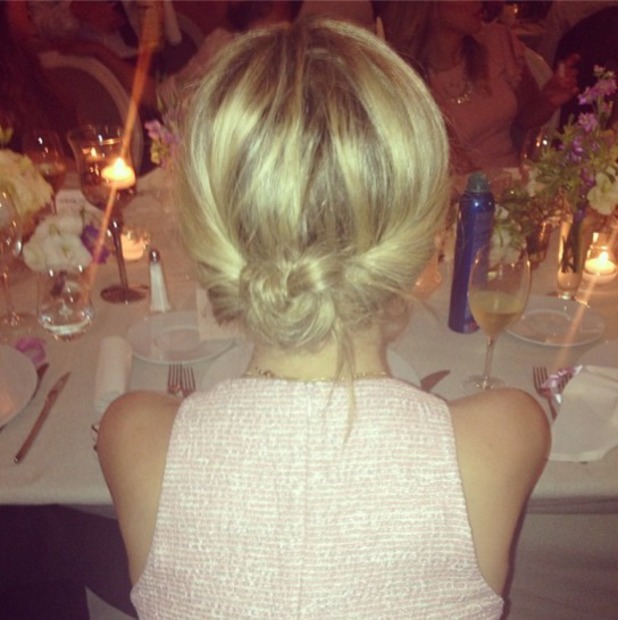 We're not sure what the occasion was (annoyingly!) but with what looks like a can of hairspray on the table, we can only guess that Laura was attending some kind of hair event...
But no matter, what we ARE concerned with is her fabulous, tousled updo which looks pretty simple to do at home.
Here's how...
1.
First, part your hair in the middle and spritz your roots with dry shampoo to create a bit of body and texture. We love good old
Batiste
, £2.99,
boots.com
which is always a winner.
2.
Next, scoop one side of your hair back towards the nape of your neck, loosely roll it upwards a few times, then secure with Kirby grips leaving the ends free.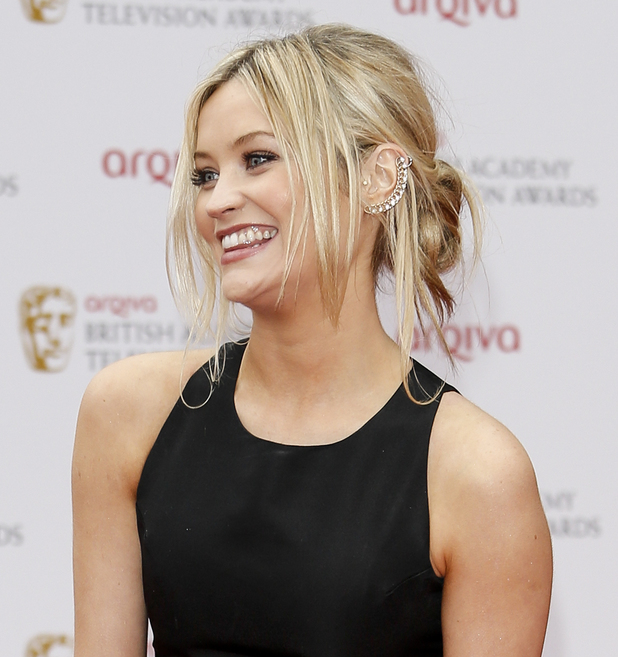 3.
Repeat this with the other half of your hair so you have two rolls meeting in the middle and pinned at the nape of your neck.
4.
Grab the ends and twist them together as if you're tying them in a knot, then tuck in the ends and secure with more grips.
5.
Finish with a spritz of hairspray and you're done.
The best thing about this look is it doesn't matter if it's not perfect. A few ends poking out just adds to the soft, sexiness of it.
Simple AND sexy? The perfect combination in a hairdo don'tcha think?
Let us know what you think of Laura's messy updo below. Our fave comment across the site each week wins £50!