Made In Chelsea's Binky Felstead has revealed her must-have foundation for a glowy complexion!
The reality star has given fans an insight into her make-up regime, plus her top tips for getting great skin in her role as brand ambassador for Halo Wipes.
And while she's not afraid of going au naturel, she's revealed there's a certain someone she'd hate to bump into whilst totally bare-faced...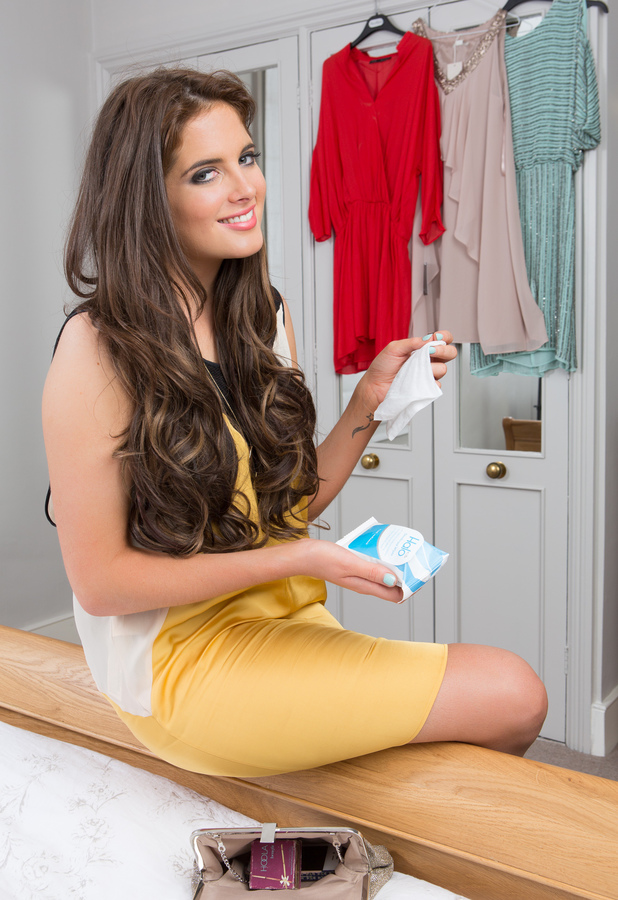 How do you take care of your skin?
"Skin health is incredibly important to me. My mum is really good with her skin and she looks insane for her age. Drink lots of water, moisturise and make sure you take your make-up off when you go to bed.
"Apparently not removing your make-up ages your skin by seven days. It could be a myth but it's stuck in my head.
"I use the
Halo Eye Make-up Remover Wipes, £1.53
, for my eye make-up and
Ponds Cold Cream Cleanser, £4.49
, for my face. I wipe off the residue with a tissue, then finish with either my
No 7 Day Cream, £12.50
, or
No 7 Night Cream, £13.50
."
What are your must-have beauty products?
"I couldn't leave the house without my
Elizabeth Arden Eight Hour Cream Skin Protectant, £25
, and my
Halo Handy Hygienic Wipes, £1.20
. And I always use
MAC Face and Body Foundation, £21.50
."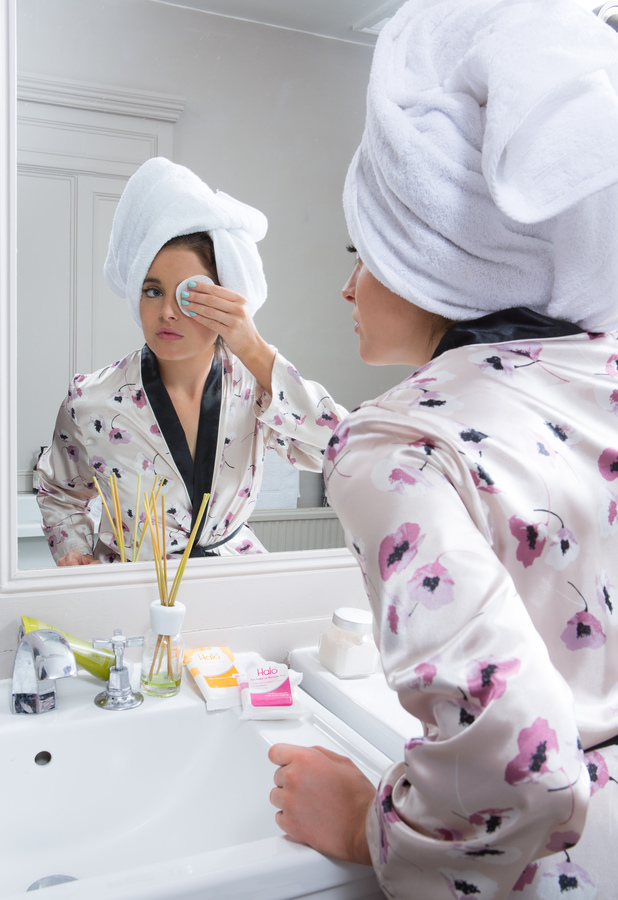 How long do you spend doing your make-up?
"It takes me about half an hour to do my make-up if I'm getting ready for a night out. During the day, I'd spend about 10 minutes.
"Sometimes I leave the house without any make-up on. My grandmother always said I shouldn't but I do!
"I might actually go a few days without make-up to let my skin breathe. I like to give it a bit of a rest."
How much do you spend on beauty products?
"I'd say I spend around £200 a year on make-up."
Who is your beauty muse?
"Blake Lively - she's my girl crush!"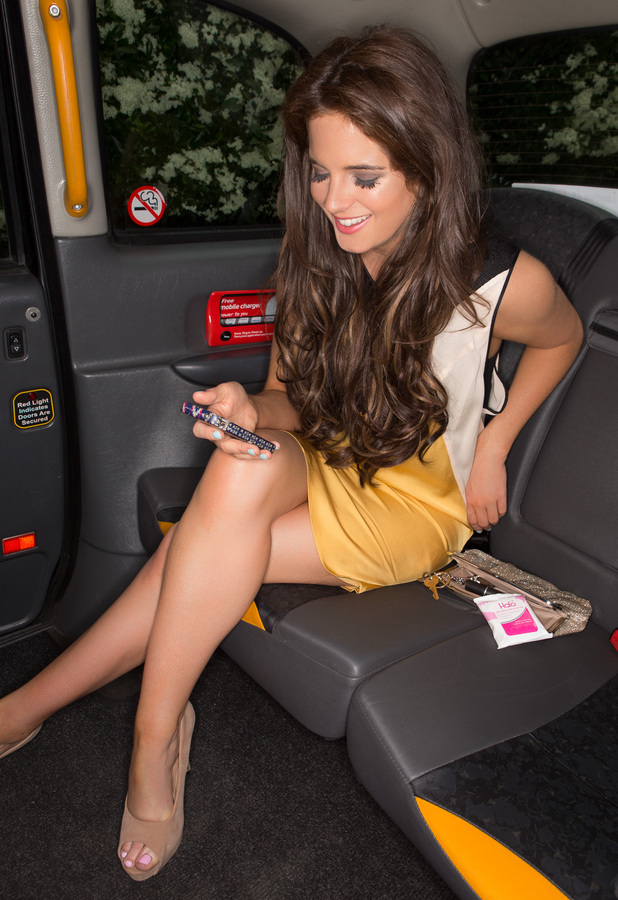 How often do you clean your make-up brushes?
"I'm really bad at cleaning my make-up brushes. I should do that tonight actually!"
Do you share make-up? If so, with who?
"I don't tend to share make-up. If someone needs to borrow something I will lend it to them, but I am wary of sharing eyeliner or mascara because of infections."
Who would you most hate to see you without any make-up on?
"I'd hate an ex-boyfriend to see me without make-up!"
Click here to read our exclusive interview with Binky
and find out what's in her daily make-up bag, plus her summer holiday must-haves!
What do you think of Binky's skincare tips? Let us know by commenting below as the best comment across the site each week wins £50!