Kelly Brook ditched her make-up yesterday while out and about in the London sunshine.
Wearing layers of foundation in the sweltering heat can prove pretty troublesome and irritating for us girls at times, so we applaud Kelly for baring all and choosing to go fresh faced while running errands in the capital on Wednesday (17 July).
Although it looks like she might have had her make-up essentials with her in that toiletry bag in her hand. Well, we don't blame her for keeping them close by just in case!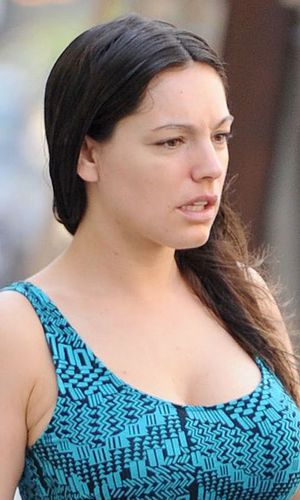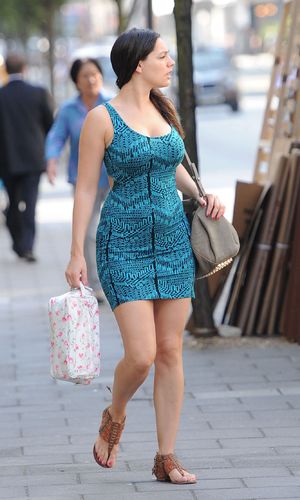 Kelly, 33, was spotted out in London sporting a low-key summer look, which was rather different from the glamorous and dressed up outfits we're used to seeing her in.
Wearing a turquoise and black tribal print dress, the actress and model kept things understated with a pair of flat brown sandals and a grey bag slung over her shoulder.
As well as shunning her make-up routine, she also appeared to have left her hair to dry naturally and not opted for her usual voluminous style, as it looks a little wet.
Yesterday,
Kelly also revealed to her fans how she maintains her glowing complexion
by posting a picture of her wearing a fancy paper face mask.
No wonder she was brave enough to go without make-up after treating her skin to a luxury rejuvenation.
It's nice to see that celebs like to have chilled out days too and don't always need to be glammed up to the nines.
What do you think of Kelly's low-key summer look? Let us know below!
More make-up free stars in our gallery below:
Copyright: Twitter Snooki