Reveal Promotion

Summer or not .... Clearasil gives you a clear skin all day long!
Famous for being THE experts in blemish-free skin, Clearasil has launched a collection of products - scrub, wash and wipes - for women like you. They are gentle and effective: perfect for everyday use.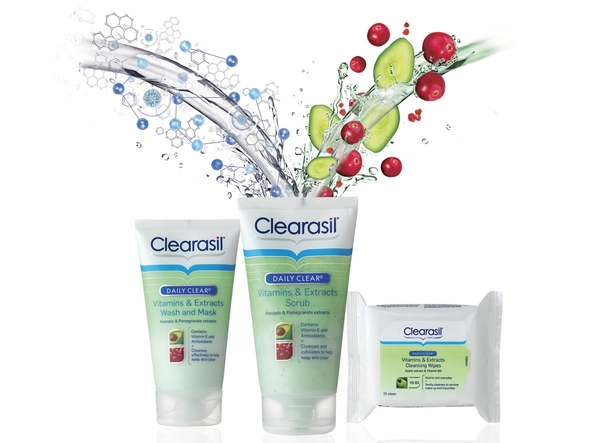 The Clearasil Daily Clear Vitamins & Extracts range contains all the spot-fighting ingredients you'd expect to find in traditional Clearasil, but these products are also packed with nourishing ingredients such as avocado, pomegranate and vitamin E, making them a fresh, invigorating and gentle skincare choice too, so you can make them part of your skincare routine everyday.
For plenty of great skincare and beauty tips, join us on
facebook.com/clearasiluk
CLICK HERE
to buy now