Every time we spot a pic of fashion designer Whitney Port, we can't help but notice her flawless, glowing complexion.
So we couldn't wait to rifle through her make-up bag and hear about her must-have products!
The blonde bombshell, who is the new ambassador for Venus, revealed the make-up she uses on a day-to-day basis, plus the best beauty tips she's ever been given.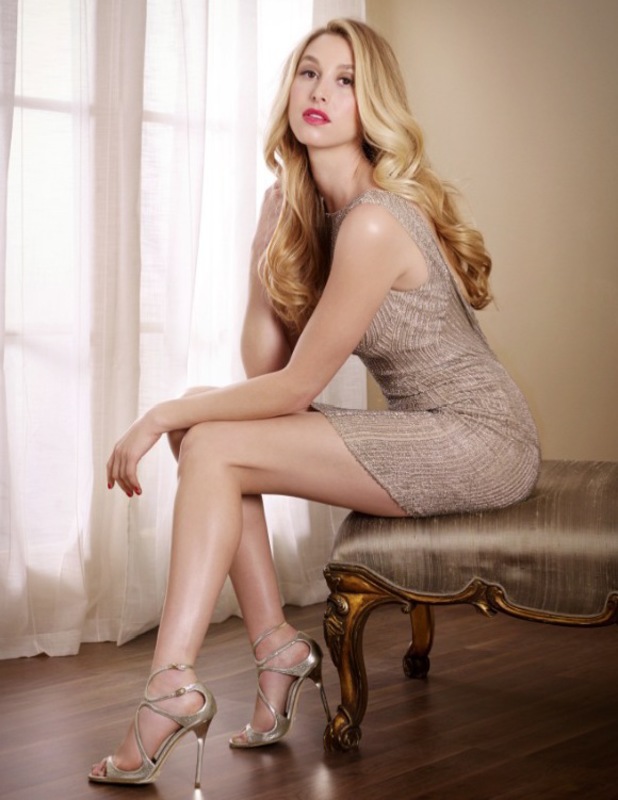 What are your favourite make-up products?
"CoverGirl Smoky Shadowblast Eye Pencils are amazing [CoverGirl is not available in the UK, but
Max Factor Smoky Eye Effect Eyeshadows, £6.99
, are similar]. I use them in place of an eyeshadow and they last forever! I'm also a big fan of the
Lucas Pawpaw Ointment, £6.50,
which I use for anything from dry skin to chapped lips. For my lashes I use the
Max Factor 2000 Calorie Mascara, £7.99
.
"I like
Max Factor Xperience Boutique Sheer Gloss Balm, £7.99
, it gives my lips a gorgeous shine. You can keep applying it throughout the day and it never feels sticky or heavy. I like to keep my skin really moisturised, so I use the Epicuren Protein Mist Enzyme Toner on my face and
Rodial Glam Balm Hand Cream, £9.50
, to soften my hands.
"I travel a lot so I never leave the house without my
Venus & Olay Razor, £10.99
. It has a built-in Olay Moisture-Boost shave gel bar, so I can save room by not having to pack a separate body moisturiser or shave gel."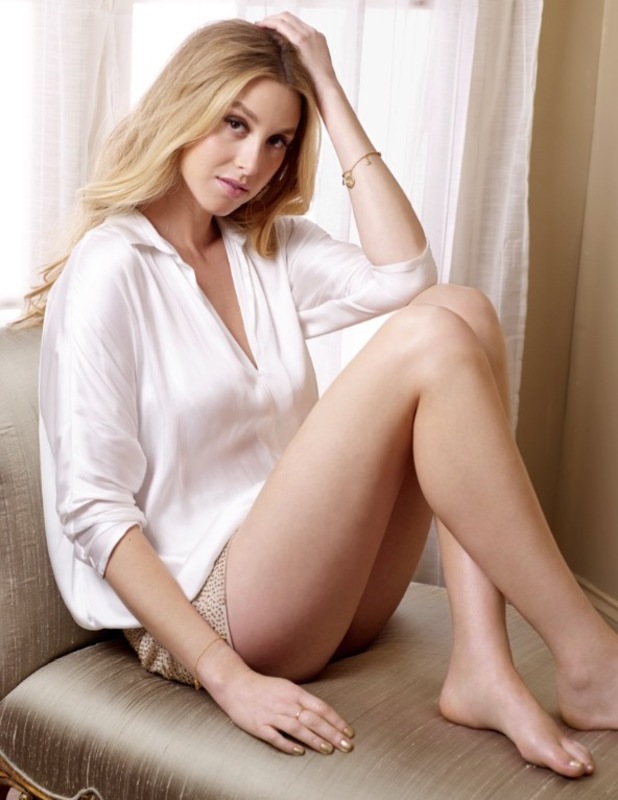 What's the best beauty advice anyone has given you?
"It sounds pretty simple, but someone once told me that less is always more, and I stick to that. Often the more you cover up with make-up, the more it ages you and it can leave your skin looking heavily creased. This applies especially to concealer, as the more I layer under my eyes, the more I look like I have dark circles!
"Another beauty tip is to always wash your make-up off at the end of the night, no matter what state you're in! If I'm feeling lazy I use make-up remover wipes, but I try to stick to a full facial cleansing routine when I can."
Can you talk us through your skincare routine?
"I always begin by cleansing and toning with two products. I use Finer Skin Institute Orange Cleansing Soufflé, which gently floats away impurities and always makes me feel refreshed – it's gorgeous! I then use
Murad Hydrating Toner, £23
. It's so hydrating and leaves my skin feeling nourished.
"For moisturisers, I love the Olay Complete Care range. They give my skin everything it needs to look its best, plus an instant glow. But when I need a hint of colour I mix in some
Bobbi Brown SPF 15 Tinted Moisturiser, £28
, which leaves my skin looking a little tanned. It doesn't take me that long to get ready though - when I'm going to work I give myself half an hour. If I have a special event, I usually take 45 minutes."
Whitney is the new ambassador for Venus & Olay Razor.
What do you think of Whitney's favourite products? Let us know by commenting below as the best comment across the site each week wins £50!
Read more:
Whitney Port shares throwback picture of herself and Lauren Conrad
Read more:
Whitney Port wows in a white mini dress as the new Venus ambassador