Joe Jonas has given himself a makeover by shaving his head!
The middle Jonas Brother showed off his brand new look via Instagram on Tuesday (4 June). Doesn't he look different?!
Joe uploaded a collage of photos showing the process of switching his thick dark locks for a shaved head, along the caption: "Oops."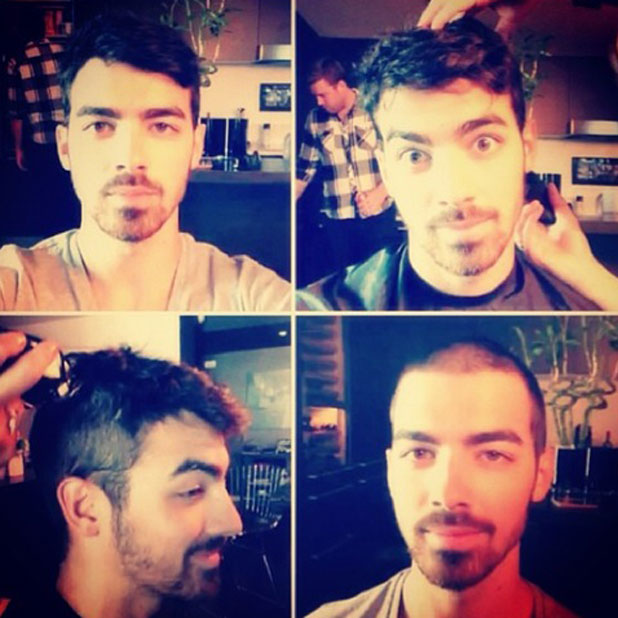 The 20-year-old received plenty of compliments on his new look from admiring fans, although not everyone was impressed.
One rather distraught sounding fan wrote: "R u crazy. What did u do with ur fantastic hair?!!!!!!!!" Another simply said: "WHAT THE HELL DID U DO."
Joe also uploaded a Vine video of the transformation, again with an "oops" thrown in. Hardly an accident though, was it Joe?!
The Jonas Brothers were recently in Mexico playing at an Acapulco music festival and will kick off a US tour in July, but it seems Joe is having some downtime right now with a sunshine holiday abroad.
Joe, who hasn't given away his exact location (sensible, with all those hardcore fans out there!), has shared pictures of his picturesque location and a video of himself biking.
Read more:
> Kevin Jonas interview: 'Danielle and I are under pressure to have kids'
> Rihanna shows off new shorter, sleeker hair with blunt fringe: pictures!