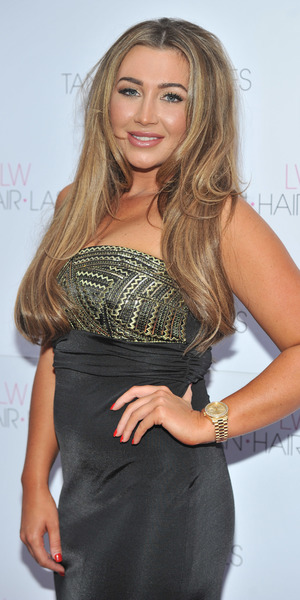 Being an Essex girl, Lauren Goodger knows all about the best beauty products and how to look ultra glamorous - even on a budget.
The former
TOWIE
star is never seen without a flawless face, complete with a fake tan to rival those who have just returned from a scorching hot holiday and of course, she is always rocking her signature pout too.
And it's no surprise that Lauren has her beauty routine perfected, as she has previously owned her own beauty salon and now runs her very own business, Lauren's Way, which specialises in fake tan and all sorts of goodies to have your hair and make-up looking 'reem'.
So when we managed to bag a quick chat with the bubbly brunette, we decided to find out what her secret make-up tips are, which celebrities she goes to for inspiration and why she buys her bronzer from Romford market.
You hair always looks so glossy! How do you keep it in such good condition?
I don't really do anything special to be honest, I'm quite lucky. Now and again I put a treatment on it, but that's about it really. I always get one of the girls from Lauren's Way to come over and blow dry my hair and then put in the rollers and I'll keep them in. And then just some hairspray!
What beauty products do you swear by?
I always moisturise my skin, everyday. I never go out without moisturising cream on and body lotion. I haven't really got anything special. I always remove my make-up after a night out. MAC face wipes are my favourite because they get everything off.
Do you have any bargain beauty buys?
Yes believe it or not, the bronzer that I use is from Romford market. It costs £3, isn't that hilarious? I've spent £50 before on a bronzer and the one that I love and swear by is from the market. I actually want to bring it out as part of Lauren's Way make-up. I've been using it since I was sixteen!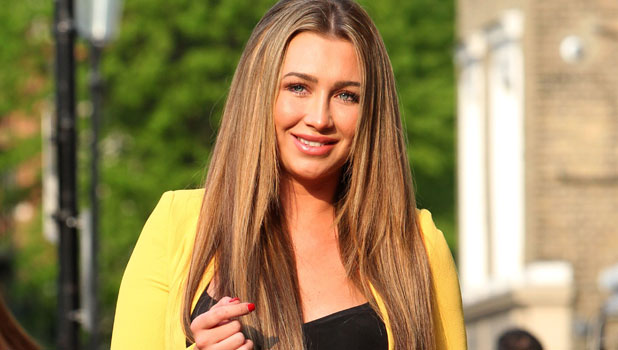 Do you switch your beauty products for summer?
I always wear light foundation, I never go for the dark tones. I think it's nice to go for a bit less in the summer because I've got freckles so it's nice to let the freckles show a little bit. I'd be a bit more natural on the eyes too.
What would we find if we looked in your make-up bag right now?
I've got about ten make-up brushes! I've got a MAC foundation one, a normal bronzer brush… I've got one for under the eyes to put concealer on. My bronzer is in there of course. Beauty Balm by MAC, which I love. It's like a tinted moisturising cream. You're meant to put it on underneath your foundation but sometimes in the day it's nice to wear it on its own. And then powder on top, so I have a translucent powder to take away the shine. I use Rimmel Lasting Finish lipstick in 'Asia' - that's my favourite - and then the Haute & Naughty Lash mascara by MAC.
Has your beauty regime changed since you've been in the public eye?
Not really, no. I think you always know what suits your face. I think sometimes when I've been on shoots and I've had my make-up done, it's been too heavy or not the right look and I think you kind of know what suits you and your colouring.
Believe it or not, I don't like to be too OTT with the big fake lashes. I don't really like that look, I prefer to look more natural. I don't really wear fake lashes. I've got some new lashes that I'm launching with Lauren's Way soon and they're actually really nice. When you wear them it just looks like you've got mascara on. They're not too much.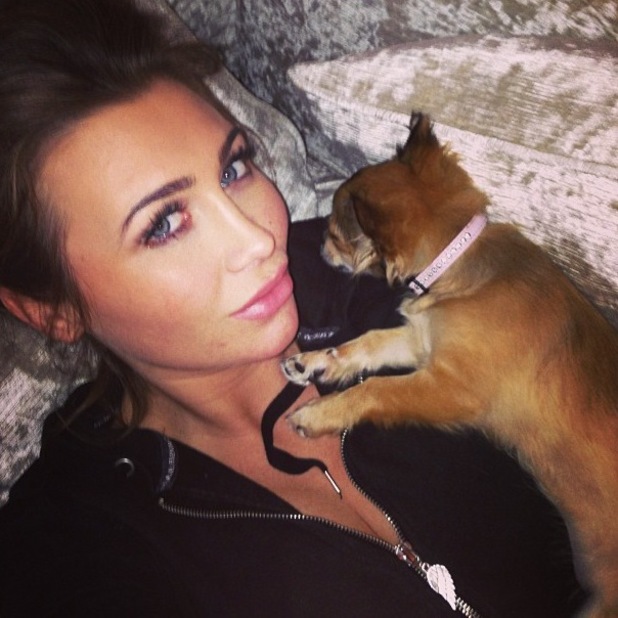 Which celebrities make-up style do you like the most?
J.Lo, I think she looks lovely, I love the golds she uses. Kim Kardashian too. Even though she has a lot on, her face always looks flawless. She literally cakes it on, but she's got that lovely look on camera. A lot of the Victoria's Secret models look beautiful with their make-up too. It depends what look you're going for because sometimes it's nice to go for a red lip, which can look nice with a black dress. I like the striking look.
What is your top tip for keeping your skin looking clear?
I don't really get spots, but if you do get a bad patch of skin then put a bit of Sudocrem on it and it clears it up straight away. I've always done that. Sudocrem definitely works. It's not one to use all the time, but it clears your skin up completely.
We spoke to Lauren Goodger at Tatiana Hair Extensions
What do you think of Lauren's beauty tips? Will you be trying any of them out? Let us know in the comment box below, as the best comment from across the website each week wins £50!
Read more:
MIllie Mackintosh: "I'm not trying to lose weight before wedding"
Read more:
Made In Chelsea's Binky Felstead shares three super hot beauty looks