Zooey Deschanel wore one to the Golden Globes, Kate Bosworth rocked hers at her Big Sur film premiere last week and Modern Family star, Sarah Hyland worked one at the Screen Actor's Guild Awards...
Yes, it seems the humble ponytail has suddenly been given red carpet status!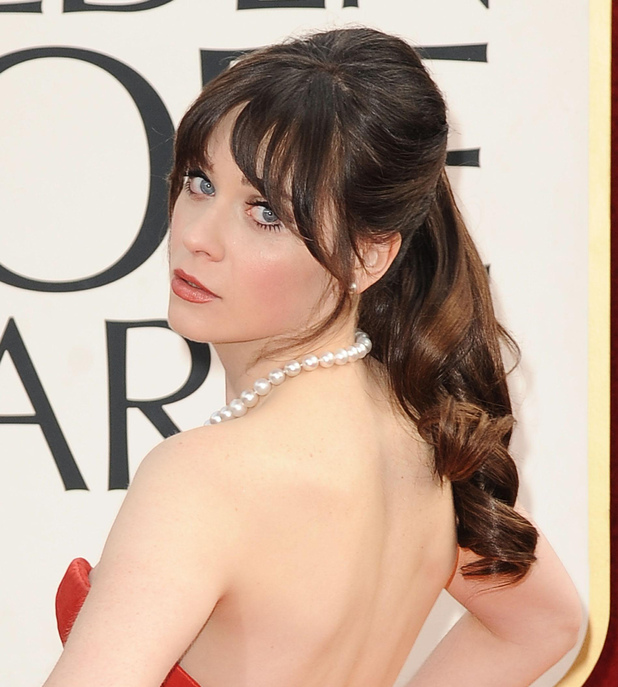 No longer a style that says, 'can't be naffed to wash my hair,' ponytails are big news for spring/summer and these gorgeous girls are already showing us how to make them look super-glam.
With a clever bit of backcombing at the crown of your head, you can transform a ponytail from dull to dazzling in a matter of seconds.
And whether you wear it with a cute fringe like Zooey Deschanel (top), slightly tousled and centre-parted like Sarah Hyland (below left), or go sleek and side-parted like Kate Bosworth (below right), it's a look everyone can enjoy.
Now THAT's the kind of trend we want to see more often!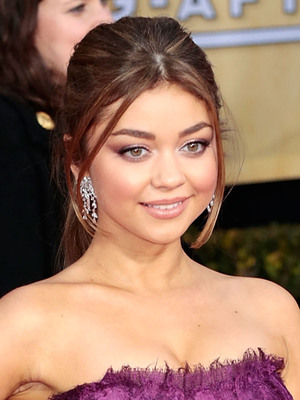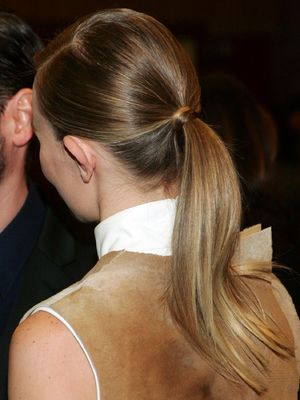 If your locks are fine, invest in a hair doughnut to match the colour of your natural hair (available from
boots.com
, £4.69).
Squash it into a half-moon shape, then pin it underneath your hair at the crown of the head before backcombing the top layers and smoothing them over the top.
Next, scoop the rest of your hair back into a ponytail and tie it at the back of your head. Then, for a true red carpet finish, take a small section from the bottom of your ponytail, wrap this around your hairband and grip underneath.
What could be simpler?
Will you rocking a ponytail this season? Let us know what you think in the comments box below. Our fave comment across the site each month wins £50!Read more: Nail art goes nude: how to get J.Lo's chic, neutral maniRead more: Beauty bargain alert! The £1.99 mascara Lauren Pope and Caggie Dunlop both love