After hearing that sales of Alexandra Burke's favourite bingo wing cream hit a whopping one million in just a couple of months (Nip + Fab Upper Arm Fix, £12.95 by the way), plus the news that 73% of women hate their bingo wings more than any other part of their body, we decided we had to help out!
Here, Reveal's Beauty Director Georgia Goodall shows you how to help get perfectly contoured arms with a few cheeky beauty tricks...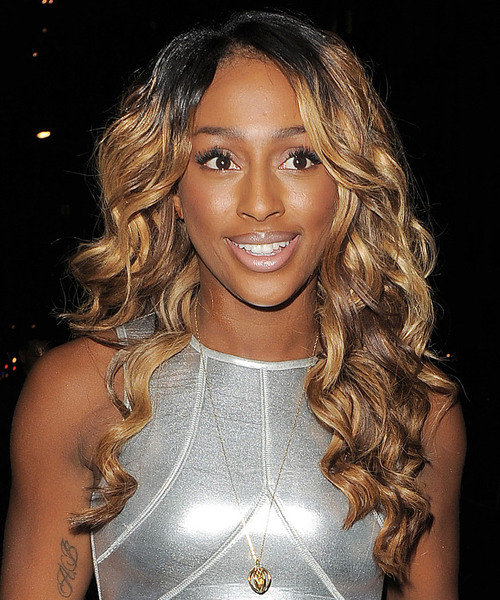 1.
Obviously exercise is the best way to firm up those arms of yours, but there are plenty of products for helping along the way.
Look out for tightening products specifically made for the upper arm area. These contain stimulating, active ingredients to break down fat and improve circulation.
2.
Get into the habit of body brushing each morning before jumping in the shower, then massage your upper arms while in the shower. Use a body exfoliator and really work it over your skin from your elbows up to your shoulders.
3.
Always keep your arms well moisturised. Use an oil, body butter or just a bog standard lotion and massage it into the skin to boost circulation as you moisturise.
4.
Try introducing pomegranate juice into your diet. Research from the Queen Margaret University in Edinburgh has found that pomegranate juice consumption has a positive effect on the distribution of fat cells. Well, it can't harm to try!
5.
Use tanning and illuminating products to streamline the shape of your arms. Fake tan is a great little slimming trick and if you add an extra line of shimmer down the centre of each arm, this helps draw the eye in to create a slimmer shape.
Need help with any other beauty quandaries? Don't forget to let us know in the comments box. And in the meantime, check out my favourite arm-sculpting products below...
Read more:
How to get Kim Kardashian's killer cheekbones
Read more:
This week's must-wear celeb hairdo – the quiff!